Working Example
Here we describe a simple CASA Simulator session using a point-source image as input model. The Basic steps involve:
!rm -rf pollux.im
importfits(fitsimage='pollux.fits', imagename='pollux.im')
viewer('pollux.im')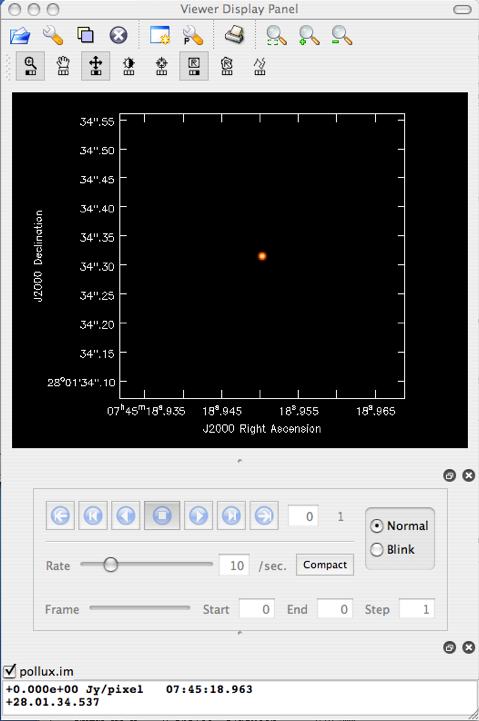 Fill in appropriate parameters for almasimmos manually or in this example by executing an almasimmos script. You will also need antenna configuration list
files in a config subdirectory, obtainable
here
.
default almasimmos
execfile 'pollux.almasimmos.15'
inp
Change pointingspacing to something reasonable! pollux.almasimmos.15 was written when the pointing generator for mosaics worked very differently. Leaving it at 0.01arcsec will give you a pointing every 0.01arcsec, which is a bit excessive.
pointingspacing = '9.0arcsec'
go
Use plotxy to inspect the modeled visibilities
default plotxy
plotxy(vis='pollux_conf15.ms',xaxis="uvdist",yaxis="amp",multicolor="both",antenna='30',correlation="XX",plotsymbol="r.",plotcolor='g')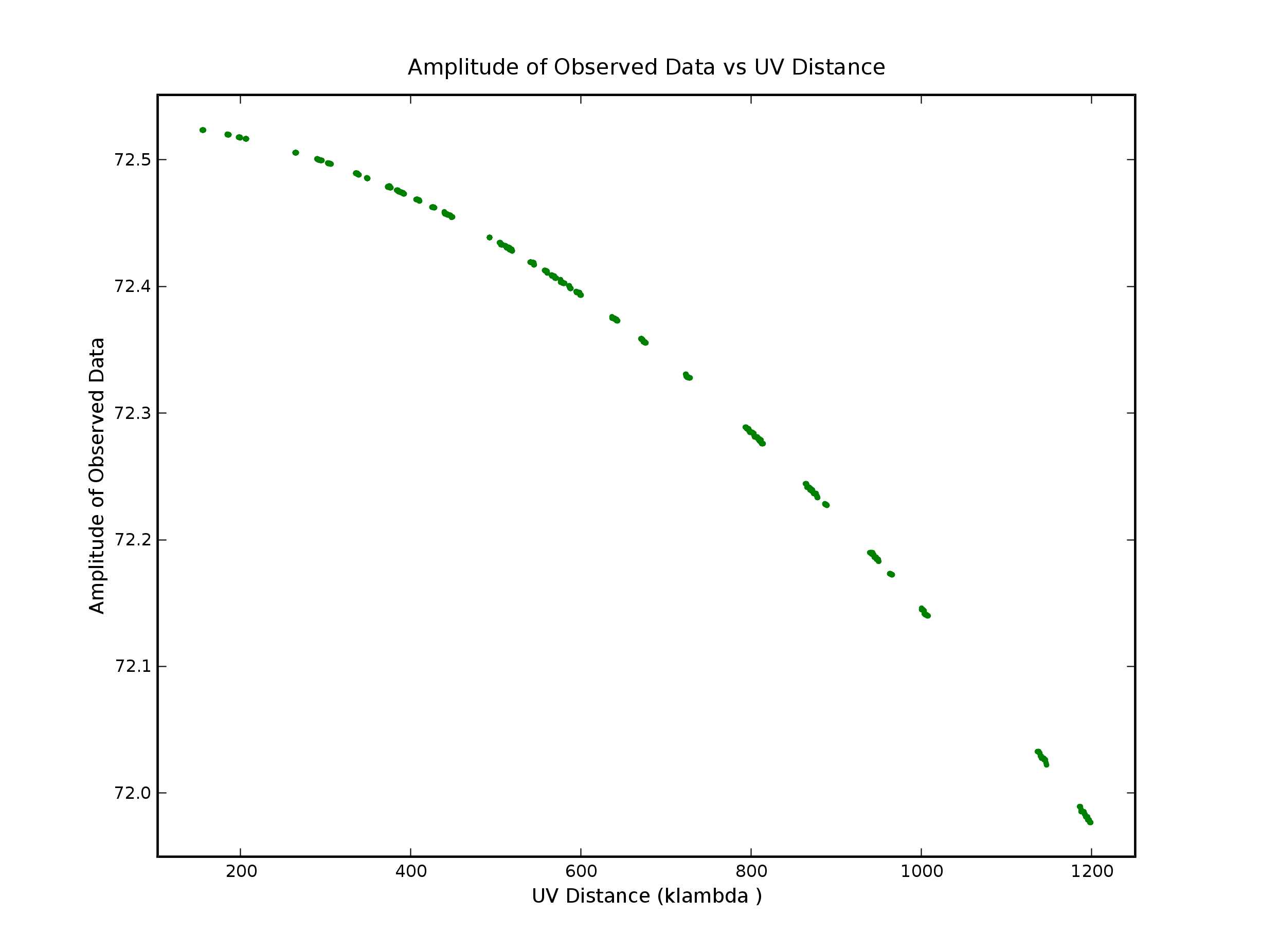 Launch the Viewer to see the final cleaned image.
viewer('pollux_conf15.image')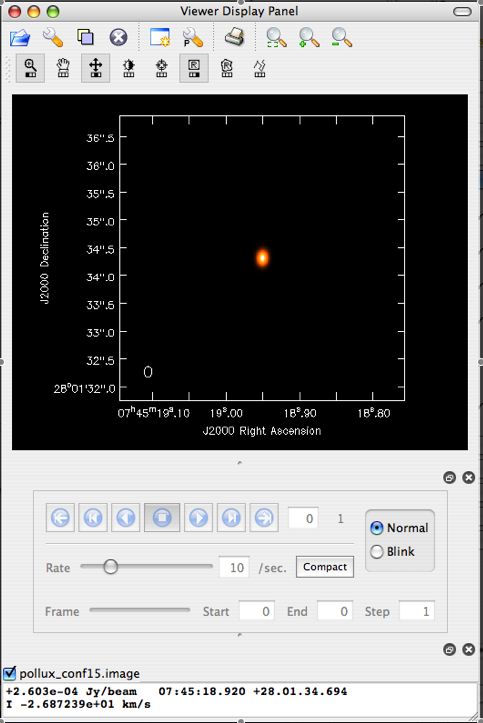 HowAlmaWorks
--
AntonioHales
- 16 Oct 2007