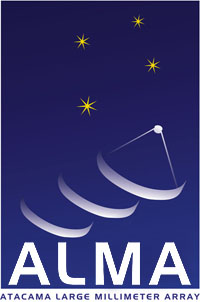 Duration: 1 hr
USA Toll Free Number: 877-874-1919
Toll Number: +1-203-320-9891
Passcode: 185064
Leader: Al Wootten
Old Business
Agenda and Minutes of older telecons may be viewed at the ALMA EDM site
Sitescape
or more recently at the Board ASAC site.
New Business

VertexRSI
Site Erection Facility on 2007 Jan 5. See
other images
.
Project news/updates

Operations, funding, Board meeting news (Tarenghi)
Construction progress (Wootten)

Board Communications

Response to previous report.
Madrid Meeting items (Cernicharo)
Date of next face-to-face meeting, in Tokyo.

Science IPT Report (Laing, Wootten, Kawabe)
Outreach
AOB
Next Meeting 2007-March-7-14:30 UT suggested.
Science Corner:
C/2006 P1
McNaught
over the ALMA Operations Support Facility. Photo copyright H. Heyer (ESO) ALMA OSF, Chile 23 Jan. 2007
Calendar
Official JAO Calendar
Events of Interest
(see also Al's
ALMA Biweekly Calendar
)
2007

Day

Date

Time (EST)

Event

location

details

Feb 6-7

all day

B9 Cartridge CDR

Thu

Feb 15

ALMA Board Telecon

Telecon

Feb 27-28

International Review, AOP

Washington, D. C.

Mar 1

NAASC

Operations Plan Review

Washington, D. C.

Mar 7

1430UT

ASAC Telecon

Mar 9-12

JAO/IPT Face-to-Face Meeting

Santiago
Upcoming Meetings
AAS Meeting
5-10 Jan, 2007, Seattle, Washington
Asian Radio Astronomy Winter School
January 22-26, 2007 National Astronomical Observatory of Japan (NAOJ), Mitaka, Tokyo, Japan
ESO workshop "Observing planetary systems"
2007 March 5-8, Santiago
Astrophysical Masers and their Environments
2007 March 12-16, Alice Springs, Australia
Molecules in Space and Laboratory
2007 May 2007 14-18, Paris, France. Frontiers of Astrophysics, a Celebration of the National Radio Astronomy Observatory's 50th Anniversary", June 18-21, 2007, Charlottesville.
Transformational Science with ALMA: Through Disks to Stars and Planets
June 22-24, 2007, Cville
North American URSI
meeting July 22-26, Ottawa Astrophysics in the Next Decade: JWST and Concurrent Facilities. September 24-27, 2007, Tucson Arizona See also
NAASC listing
--
AlWootten
- 29 Jan 2007