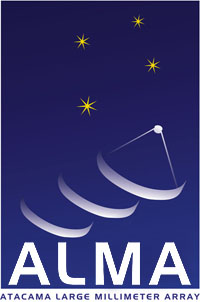 Duration: 1 hr
USA Toll Free Number: 877-874-1919
Toll Number: +1-203-320-9891
Passcode: 185064
Leader: Al Wootten
Old Business
Agenda, Minutes: Agenda of August meeting.
Agenda and Minutes of older telecons may be viewed at the ALMA EDM site
Sitescape
or more recently at the Board ASAC site.
New Business
Collection of antenna pix
STeel is being cut for the Vertex antenna prior to PPDR at end of the month, Kilgore erection in October, and OSF erection in early 2007.
Project news/updates

Operations, funding, Board meeting news (Tarenghi)
Construction progress (Beasley)

Board Communications

New Charges. The Board, in Kyoto, approved the revised charge for the next ASAC meeting as follows:

The ASAC is requested to consider the following topics, and to make recommendations to the Board that include your priority or time scale where your recommendations require expenditure of ALMA's fixed resources:

1. Review the revised Commissioning and Science Verification Plan for ALMA
2. Review the revised Calibration Plan for ALMA
3. Review the existing work on developing complete descriptions of the ALMA observing modes (e.g. software, hardware etc.) and make recommendations as to their relative priority
4. Any other matters that you want to bring to the Board's attention.

The Board has approved a meeting in Florence 16-17 September. Agenda

Science IPT Report (Wilson, Wootten, Kawabe)
Outreach
AOB
Next Meeting 2006-Oct-4 14:30 UT suggested.
Science Corner:
Calendar
Official JAO Calendar
Events of Interest
(see also Al's
ALMA Biweekly Calendar
)
| | | | | | |
| --- | --- | --- | --- | --- | --- |
| 2005 | | | | | |
| Day | Date | Time (EST) | Event | location | details |
| We | Sep 6 | all day | ESAC face-to-face | Garching | |
| TH | Sept 14 | UT | ALMA Board Telecon | Telecon | |
| Sa Su | Sept 16-17 | All day | | Florence | |
| Fri-Sun | Sep 27-29 | All Day | Pre-Production Design Review for the Vertex ALMA Antenna | Essen, Germany | |
| Fr Sa | Sep29-30 | All Day | | Charlottesville | |
| M We | Oct 9-11 | All Day | WVR Workshop | Wettzell | |
| Thurs-Fri | 9-10 November 2006 | all day | ALMA Board Meeting | Madrid | TBD |
Upcoming Meetings
Fifth IRAM Millimeter Interferometry School
October 2-6, 2006 Grenoble, France
Workshop on Measurement of Atmospheric Water Vapour: Theory, Techniques, Astronomical and Geodetic Applications
October 9-11, 2006; Wettzell / Hoellenstein (Germany)
Workshop on Submillimeter and Far-Infrared Laboratory Spectroscopy in Support of Herschel, SOFIA, and ALMA
October 19-20, 2006 Pasadena, CA
Science with the Atacama Large Millimeter Array (ALMA) II
November 13-16; Madrid, Spain Molecular databases for Herschel, ALMA and SOFIA 4, 5 and 6 December 2006 Lorentz Centre, University of Leiden, the Netherlands
Asian Radio Astronomy Winter School
January 22-26, 2007 National Astronomical Observatory of Japan (NAOJ), Mitaka, Tokyo, Japan
Astrophysical Masers and their Environments
2007 March 12-16, Alice Springs, Australia 50th anniversary of the founding of NRAO
June17-21
; Charlottesville, Virginia See also
NAASC listing
--
AlWootten
- 05 Sep 2006