Agenda: ASAC Meeting, Charlottesville, Virginia, October 5 & 6, 2011
ALMA Science Advisory Committee Meeting 2011 October 5- October 6 North American ALMA Science Center 520 Edgemont Rd Charlottesville, Virginia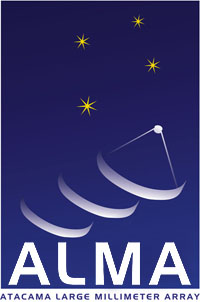 Logistics information for f2f meeting.
Link to Logistics wiki
Vdeo connection is possible if requested/.
If wants either phone or video connection, please let us know.
---
Attendance
ASAC Members (
Attendees appear in RED
):
Andrew Baker (Rutgers)
Frederic Gueth (IRAM) (ASAC Chair, EU)
Michiel Hogerheijde (Leiden)
Rob Ivison (ROE)
Kelsey Johnson (U. Virginia) (ASAC Vice Chair, NA)
Douglas Scott (UBC, Vancouver)
Kotaro Kohno (U. Tokyo)
Nario Kuno (NRO)
Jesus Martin-Pintado (Madrid)
Munetake Momose (Ibaraki U.) (ASAC Vice Chair, EA)
Neil Nagar (U. de Concepcion)
Gordon Stacey (Cornell)
Linda Tacconi (MPE)
Jonathan Williams (Hawaii)
CHARGES:

Other ASAC activities which are not formal charges from the Board.

Community sounding on expectations for early science, and ALMA information resources for the general community.
ASAC will continue to look for ways in which ALMA construction and operations might be more environmentally friendly, especially in terms of energy use (without compromising science).
Evening, Tuesday, 4 October
Reception/Dinner at Kelsey Johnson's home (?)
Agenda
Wednesday, October 5th
09.00 Welcome & charges - TBD 09:10 – 09.30 Organization (Closed session) ( Gueth, Johnson, Momose) Session 1. Project Status 09.30 – 10.30 ALMA Construction Status ( McKinnon? ) 10.30 – 10.50 Break 10.50 – 11.00 Power and Alternative Energy Sources ( ? ) 11.00 – 11.40 Progress with Commissioning (Hills) 11.40 – 12.00 Science Verification Status (Peck) Session 2. Preparations and Commencement of Early Science 12.00 – 12.30 Path to Early Science (Ball) 13:00 – 14.00 Lunch.
<Meet the NAASC?>
14.00 – 14.30 Early Science Execution (Nyman) 14:30 - 15.00 Proposal Review for Cycle 0, Plans for Cycle 1 (Nyman) 15:20 – 15.40 ARP Membership (Ball) 15.40 – 16.00 Break
<Meet the NAASC?>
16.00 – 16.30 Cycle 1 Capabilities (Hills) 16.30 – 17.00 ALMA Development (Ball) 17.00 – 18.00 Closed Session 18:30 Dinner at a restaurant
Thursday, 6 October 2011
09.00 – 10.30 Software (Glendenning) 10.30 – 11.00 Break 11.00 – 11.40 Continued Commissioning and Cycle 1 capabilities (Peck, Hills) 11:40 – 12:20 Regional Reports
12:20 – 12:40 AOB
12:40 – 13.30 Lunch. 13:30 - 15:00 Closed Session; Writing of Report 15:00 - 15:30 Break 15:30 - 16:00 Oral Report
--
AlWootten
- 2011-08-23