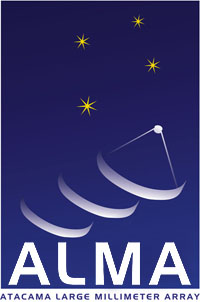 Duration: 1 hr
USA Toll Free Number: 877-874-1919
Toll Number: +1-203-320-9891
Passcode: 185064
Leader: Al Wootten
Old Business
Agenda, Minutes: Agenda of June meeting. Minutes of Last Meeting have been received.
Agenda and Minutes of telecons may be viewed at the ALMA EDM site
Sitescape
New Business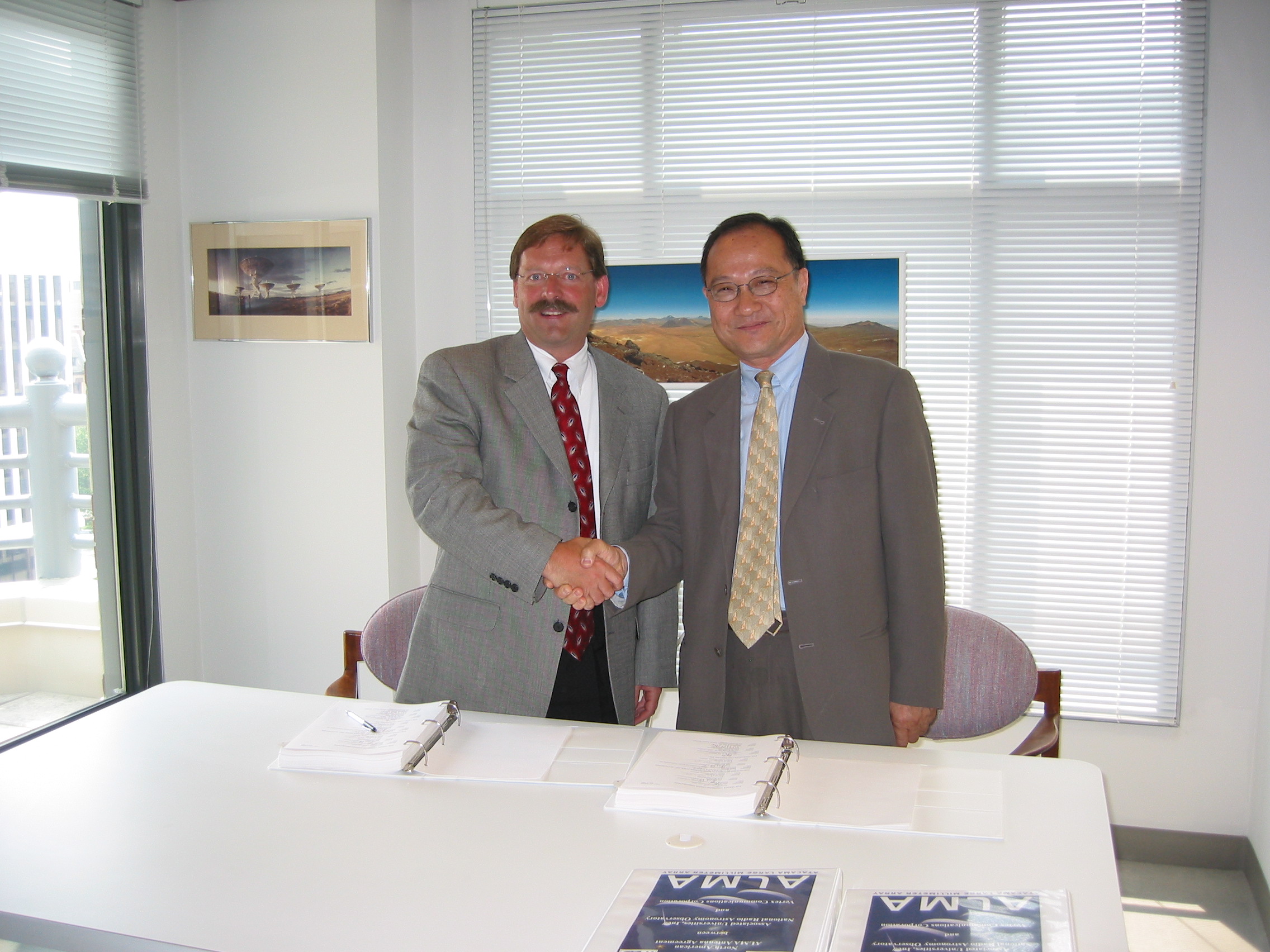 NRAO Director Fred Lo and General Dynamics/C4 Systems Vice President Chris Marzilli sign a contract for up to 32 ALMA antennas, 2005 July 11 at AUI world headquarters in Washington, D. C.
Project news/updates (Tarenghi and Beasley)

Antenna procurement status
Rebaselining

Board Communications

New Charges (Testi)
Organization of Meeting-- Date: 1-2 October 2005, Venue: Santiago, Chile (Testi)

Science IPT Report (Wilson, Wootten, Kawabe)
Outreach

Astronomer Outreach: NRAO Newsletter ESO Newsletter. NRAO ALMA Calendar
ESAC Report (van Dishoeck)
ANASAC Report (Wootten)
Madrid Meeting -- (Testi, Carilli)

AOB
Next Meeting 2005-August-3 15:00 UT
Science Corner:
Calendar
Events of Interest
(see also Al's
ALMA Biweekly Calendar
)
2005

Day

Date

Time (EST)

Event

location

details

Weds-Thurs

July 6-7

all day

Front End deltaPDR

Garching

Tues-Weds

July 27-28

all day

System Requirements Review

Charlottesville

Weds

Aug 3

1500UT

ASAC Telecon

Telephone

Thurs

Aug 4

1500UT

ALMA Board telecon

Telephone

Friday

August 26

2-3pm EDT

ANASAC Telecon

877-874-1919 PC=185064

Weds

Sep 7

1500 UT

ASAC Telecon

Telephone

Thurs

Sep 22

1500UT

ALMA Board telecon

Telephone

Sun-Mon

Oct 1-2

all day

ASAC Face-to-Face Meeting

Santiago

TBD

Friday

October 28

2-3pm EDT

ANASAC Telecon

877-874-1919 PC=185064

Tues-Weds

Nov 1-2

1500UT

ALMA Board Meeting

Chile

Thurs

Dec 8

1500UT

ALMA Board telecon

Telephone

TBD

week of 20 March

all day

ALMA Board Meeting

Japan

TBD

TBD

June 2006

all day

ALMA Board Meeting

Santiago

TBD

TBD

November 2006

all day

ALMA Board Meeting

Madrid

TBD
Upcoming Meetings
Star Formation in the Era of Three Great Observatories
July 13-15, 2005 in Cambridge, Massachusetts
Astrochemistry throughout the Universe: Recent Successes and Current Challenges 2005 August 29 - September 2; Asilomar, California
Protostars and Planets V 24 - 28 October 2005 Hilton Waikoloa Village, The Big Island, Hawaii
Mm/submm Techniques and Science session, at the
URSI General Assembly
2005 October 23-29, New Delhi, India 50th anniversary of the founding of NRAO October 15-19, 2006; Charlottesville, Virginia ALMA November 13-16; Madrid, Spain See also
NAASC listing
--
AlWootten
- 30 Jun 2005