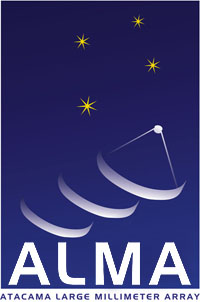 ASAC Telecon 19th Jan 2011: Agenda
Overview of the contractor and Technical areas at the OSF. Image courtesy ALMA (ESO/NAOJ/NRAO).
Note: Line noise may be muted by pressing *6 which works through the call center.
Duration: 1 hr
Toll Number: 1-203-480-8549
USA Toll Free Number: 866-600-8836
Passcode: 3283890
Leader: Richard Hills
Previous meeting
October Report to Board ASAC Report Oct2010
New Business
Project Report

The announcement of the Plan for Early Science was sent out. ALMA Early Science Plan: Cycle 0
The ES Primer is a recommended download for all prospective ALMA Early Science proposers.
JAO Reports

The eight antenna CSV Array was augmented with a ninth antenna on a 600m baseline at A109. Software release 8.0 is being deployed. There are many improvements but plenty of remaining software problems at the time of writing.
Deliveries of Front Ends resumed and we are expecting to receive several more fully-tested receiver systems in the next few weeks. Activity in all the antenna assembly areas remains high but there have been some delays. Although there are no major new problems, the overall picture is that there is now hardly any margin left to enable us to do a proper check-out of the system with 16 antennas before the planned start of Early Science.
The Science section of the December report is here Dec2010. The full reports are available at Monthly Reports.
A "forward look" for 2011 can be found here here.
Current schedule (to come).

Informative weekly meetings.

Path to Early Science

Proposal Review.

Integrated Test 3 is in progress.

Early Science Capabilities. We are planning the testing so that we will be in a position to reach final decisions on these in March.

Spectral Modes. This is still looking good but we still have to confirm that we can do adequate bandpass calibration on all modes and that we can do things like switch between a narrow-band mode on the astronomical source and a wide-band mode on the calibrator.
Configurations. We are working on the detailed design of three arrays with maximum baselines ~110, 220 and 450 meters. Tests on ~600m baselines have not shown any problems so far but a decision to offer the largest baseline in the Call for Early Science depends on us being confident that the logistical aspects are manageable. For the most compact array we are trying to get good sensitivity to extended structure, which involves finding a compromise between shadowing and having very short spacings.
Mosaicing. Initial tests using R8.0 look promising although one bug affecting mosaicing has been found and needs to be fixed.
Polarization. As indicated in the monthly report we have had some encouraging results and found the cause of one set of problems (although that has not yet been fixed). We have several experts coming in February to help us with the polarization campaign.
Zero-spacing (single dish). The raster scanning was improved in R8.0 and sample data has been taken and sent to the people working on data analysis.

Archive

A lot of attention remains focused on this.
There are still problems with the monitoring data but these are not a serious hindrance in the short term. Here is an excerpt from the December report: "Oracle consultants met with the Archive development team to examine performance issues with the monitor point database. Although they found no problems with the database design and considered the installation capable of handling the current monitor point data rates, they suggested a number of configuration changes to try; these have been tested in Garching and those that produced performance improvements will be made at the OSF in January."
"Archive-related" problems have continued to take up a lot of time and effort during the deployment of R8.0. It seems that the issues are mainly to do with the need to have different systems in different configurations during the transition period.
The deployment of the new hardware and the necessary infrastructure needed to support the proposal applications, etc., is reported to be on track. Those interested in the gory details may be able to see them on Archive deployment.

ALMA Development

Request for Support for a Proposal to Phase-up ALMA for VLBI.

The paper has been circulated to the ASAC but is also available at VLBI proposal.
Does the ASAC wish to recommend to the Board that they should support this proposal?
Does the ASAC have any other comments for the Board or the Project on this proposal and related issues?

Reports from regional Project Scientists (Testi, Saito, Wootten)

EU

Fellows: ESO Fellow selection completed, offers out. Working on possible COFUND-2 proposal for additional ALMA Fellows in ARC nodes.
ALMA Development Plan Studies. Selection complete, letters will be out today or tomorrow. Band 9 upgrade study agreement has been signed, kick-off next week in Groningen. Other two Studies in advanced stages of negotiations. Two more in the list.
ALMA Community days in April being finalized, reached full capacity. ARC nodes in Europe are all organizing information days and tutorials
AEM antenna testing campaigns in progress.

EA

ALMAJ Users Meeting was held on Jan 13 and 14. More than 100 people participated in the meeting. OT tutorial and CASA tutorial of beginner to advanced levels were given.
Development plan was briefly discussed in JSAC and will be discussed EASAC very soon.

NA

NRC/NAASC/CCU Workshop "Extending the Limits of Astrophysical Spectroscopy"
Call for Proposals for Development Studies in process
Early Science Training activities.

Special Session at AAS 'Observing with ALMA' Seattle
AAS Meeting Splinter Session: ALMA Early Science Proposal Preparation Tutorial Seattle
Hands-on ALMA Tutorial (including OT, CASA Simdata and Splatalogue tutorials) Victoria

Reports from the regional advisory committees:

ESAC Report (Tacconi)
ANASAC Report (Johnson)
EASAC Report (Momose)

Astronomer Outreach: Main JAO website, ESO Newsletter, NAOJ News, NRAO Newsletter.
Membership -

K. Kohno returns to ASAC. Thanks to Ohnishi-san for his leadership this past year.

AOB
Future Meetings

No Telecon planned for February.
We are now planning for the next face to face meeting in Santiago 28th Feb and 1st March 2011. We need to have your travel plans by end of next week 28th Jan - at the latest.
See updated ASAC Meetings Schedule 2011. Are there any further changes needed? In particular does the plan for the second face to face meeting in Charlottesville on 6th and 7th Oct still look good?
Science Corner
Events of Interest
| | | | | | |
| --- | --- | --- | --- | --- | --- |
| 2011 | | | | | |
| Day | Date | Time | Event | location | details |
| | Jan 15-17 | | ALMA Workshop | IRAM | |
| | Jan 9-13 | | 217th AAS Meeting | Seattle | |
| | Jan 15-17 | | ALMA Workshop | Victoria | |
| | Jan 13-14 | | ALMA Users Meeting | Tokyo | |
| | Jan 19 | | ASAC Telecon | The Ether | |
| | Feb 28-1 Mar | | ASAC f2f Meeting | Santiago | |
Upcoming Meetings
217th AAS Seattle, WA
Observing with ALMA - Special Session- January 12, 2011 2:00 PM
15-17 Jan 2011 Workshop
ALMA: Extending the Limits of Astrophysical Spectroscopy; in Victoria
The Molecular Universe
May 30 - June 3, 2011 Toledo, Spain --
AlWootten
- 2011-01-10