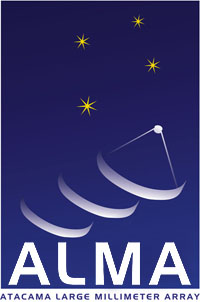 Agenda/Minutes for meeting Tuesday, 7 December at 4:00 pm EST. Date: 7 December 2004 Time: 4:00 pm EST ( 2:00 pm Socorro, 2:00 pm Tucson) Phone: Phone: (434)296-7082 (CV
SoundStation
Premier Conference phone 3rd floor). No Video planned. Past minutes, etc on MMA Imaging and Calibration Division Page
Calendar
| | |
| --- | --- |
| 2 December | ALMA Board Telecon -- ASAC Charges to be discussed. |
| 6 December | Computing Group face-to-face, Bavaria |
| 9 December | Calibration Group Telecon |
| 14 December | Science IPT Telecon |
| 14 December | ASAC Telecon |
| 5-7 Jan 2005 | UNSC URSI Boulder meeting Commission J Agenda |
| 8 Jan 2005 | Atacama Large Submillimeter Telescope Workshop |
| 11 Jan 2005 | ALMA Town Meeting, AAS San Diego; Agenda |
| 14-15 Jan 2005 | CSV Discussion, Socorro |
| 27 Jan 2005 | ALMA Board Telecon . Dates for 2005 |
| 24-25 Feb 2005 | ASAC Face-to-face Garching (tentative) |
| 24 Feb 2005 | ALMA Board Telecon. Rebaselining to be discussed. |
| 5-6 April 2005 | ALMA Board Face-to-face meeting, Pasadena, CA. |
Topics
News
Integrated Project
Schedule
debut. Science IPT Statement of Work:
JAO Ideas vs. ours
Board telecon Antennas
Article
for ICASSP. Comments? Reviews welcomed.
DUSTY04
collection of papers relevant to ALMA.
Follow-up to last week's discussions
ATF Interferometry:
It is urgent that the preproduction receivers be used at the ATF as soon as practicable. This may be possible early in 2006, but Webber says to plan around winter 2006-7 may be a pessimistic approach.
Chilean Integration:
Please see the
CSV wiki
.
Baseline Ripple and quantization noise
Wootten is working on action item to develop a spec for this. Plan: Use a template spectrum for a high redshift galaxy, whose redshift would be determinable from the CO line within the spectrum and the one other (HCN) line also present at 20% of its strength. Using a set of values for the spec and the template spectrum, estimate the spec for which the redshift determination becomes impossible owing to the other lines becoming lost in the noise.
Total Power spectral line calibration
There was little discussion of this topic last week so it is continued here at
TsysCal
.
New discussion topics
Chilean CSV continued.
Science Corner:
Alain Baudry's
presentation
on science advantages of the ALMA Tunable Filter, from the review in Bordeaux.
Upcoming Meetings
Dusty and Molecular Universe 27-29 October 2004, Paris
Presentations Online
2005 IEEE International Conference on Acoustics, Speech, and Signal Processing March 19-23 2005, Philadelphia
See
Radio Astronomy Session
IAU Symposium 227 Massive Star Birth: A Crossroads of Astrophysics May 16-20 2005, Acireale, Italy
Workshop on submillimeter wavelength astronomy in Cambridge (JUN 13-16). For more information, contact Paul Ho.
Astrochemistry throughout the Universe: Recent Successes and Current Challenges 2005 August 29 - September 2; Asilomar, California
Protostars and Planets V 24 - 28 October 2005 Hilton Waikoloa Village, The Big Island, Hawaii
URSI General Assembly 23-29 October 2005; New Delhi, India; "Mm/submm Techniques and Science" session 25-26 Oct.
--
AlWootten
- 07 Dec 2004