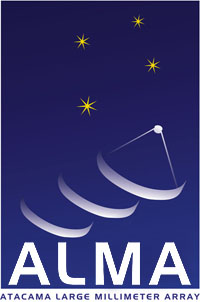 Minutes of ALMA North American Science Advisory Committee Telecon Phone Meeting 2006-January 6
---
Call date: 2006-01-06 19:00 UT (Friday)
Call time 14:00 EST or 1900 UT
Duration: 1 hr
USA Number: 877-874-1919
Outside USA Number: +1 203-320-9891
Passcode: 185064
Leader: Al Wootten
0) Membership and
Attendees
ANASAC Members:
John Bally (U. Col.) (2008)

Andrew Baker (U. Md.) (2008)
Andrew Blain (Caltech) (2007)
Crystal Brogan (U. Hawaii) (2008)
Chris Carilli (NRAO) (2006)
Dick Crutcher (U. Ill.) (2006)
Xiaohui Fan (U. Az.) (2007)
Jason Glenn (U. Col.) (2006)

Mark Gurwell (CfA, Harvard) (2006)

Paul Ho (CfA, Harvard) (2008)

Doug Johnstone (HIA/DAO, Victoria) (2007)

Lee Mundy (U. Md) (2007)
Joan Najita (NOAO) (2006)
Jean Turner (UCLA) (2007)
Jonathan Williams (U. Hawaii) (2008)
Christine Wilson (McMaster U.) (2007)
Mel Wright (UC Berkeley) (2008)

Min Yun (U. Mass) (2006)
(
Bold
= Member of ASAC)
NRAO
Paul Vanden Bout
Al Wootten
Barry Turner
John Hibbard
1) Old Business -- Crutcher
Agenda
of 18 October 2005 meeting. Minutes are included in the Agenda.
Minutes approved
Monday Jan 9 2006, Cottillion Ballroom12:30-1:30 ET (but nothing in room until 2:30). Agenda:
Welcome: K.Y. Lo (5min)
ALMA Project Status: Ade Russell (10min)

lots of pictures of construction

ALMA Science Goals: Chris Carilli (10min)
NAASC: Crystal Brogan (10min)
Discussion: K.Y. Lo Moderator

Have list of issues under discussion: TAC; early science; user grants
Crutcher: Be prepared to discuss rebaselining. I suspect many in audience will have heard a lot and want to know whats going on with this.
Hibbard: Will be part of Adrians talk, and panel members will be able to elaborate.
Brogan: I'm confused about Early/Demo science.
Wootten: 3 antennas on site on Dec8 2008. Comissioning begins. Able to image Jan 2009. Call for proposal must come 10mo before users can use; current timeline has this as Feb 2009. What this call will be for is under discussion, but shared risk demonstration science is probably correct. The time before this will be science verification
Wilson: See most recent ASAC report (on web)
Brogan: I did, in detail, but was still confused.
Denouement:
Face-to-face (or lunch?) with ANASAC members? Seven are registered: Andrew Baker (U. Md.) (2008), Andrew Blain (Caltech) (2007), Crystal Brogan (U. Hawaii) (2008), Mark Gurwell (
CfA
, Harvard) (2006), Joan Najita (NOAO) (2006), Jonathan Williams (U. Hawaii) (2008), Min Yun (U. Mass) (2006)
If you are there, please stay after for this meeting. Fred Lo will be there.
3) Rebaselining, Cost Review, Antenna procurement and the Board Meetings November 2005 -- Wootten
This was the main topic of the last ANASAC meeting with Fred (see 18Oct05Agenda). Since then, the Board met with Beckwith; ESO signed antenna contract with Acatel for up to 32. $17M of rebaselining change proposals accepted (none that have important science impact). Beckwith will chair delta-cost review (extra costs associated with having two antenna contractors) at the end of January. Sat & Sun (Jan 28-29) ASAC will meet at UMd to discuss current charges. Mo-We (Jan 30-Feb1) in depth review of N.Am part of ALMA chaired by Hartel (Cornell). Up to 67 antennas are under contract (32+32+3). Funding not secure. We hope funding for 25+25+3=53 is secure. Strong statement from the Board that project is on a sound financial basis.
Crutcher: How much are we underfunded?
Vanden Bout: ask Ade at Town Hall.
Crutcher: What is Tuners disposition for NSB recommendation?
Vanden Bout: pure speculation, but I think Turner is postive.
Wootten: We should know within the next months.
Baker: Turner is in Tiawan. Do we know anything?
Vanden Bout: your email was the first we heard of it.
Brogan: at URSI meeting Clegg gave talk that congress has killed ATI b/c of NRAO.
Wootten: but not b/c of ALMA
4) Construction Progress -- Wootten:
Walls up at the high site. Grading finished at OSF. Road to high Site essentially finished. Museum being built nearby OSF by Chile. All receivers meet or exceed specs. 1st quadrant of correllator finished. Kick-off meetings held for all three antennas. N.Am antenna parts on boat Sept/Oct, at site in Dec2006. Turned over to ALMA Jan2006. Transporter contract signed; will be available for 2nd antenna (Nov2007). By end of 2007 should have 2 vertex ant (additional one every 2mo thereafter) and 3 Japanese ant. First acatel ant available mid-2008, then 1 every 2mo thereafter.
To be held in Charlottesville -- Next week!
Very strong response to the meeting. Abstracts are posted on the web: http://zmachines.net.
Crutcher: What other workshops are under discussion?
Wootten: Would like to have one on phase correction: whats been done, what works. Get people who have used WVR to calibrate.
Vanden Bout: Some joint workshops under discussion: joint with Herschel in Pasadena, maybe Feb2007. Joint with JWST in Baltimore.
Wootten: Similar activity in Europe: complex molecules in space in Denmark. General ALMA meeting in Madrid in Sept2006.
Crutcher: I propose that ANASAC members think of science oriented meetings for future NAASC workshops. Put on agenda for next ANASAC.
Baker: path has been established by zmachines. Should be easier for future meetings
ACTION: Put "Future NAASC Workshops" on Agenda for next meeting. ANASAC members think of topics
6) Member rotation 2006 --Vanden Bout
Terms expiring in February, 2009
Chris Carilli NRAO X-Gal/high-z Member of ASAC
Richard Crutcher U. Illinois Polarization current Chair
Jason Glenn U. Colorado Inst/X-Gal
Mark Gurwell CfA Planetary
Joan Najita NOAO Optical/Stars
Min Yun U. Mass X-Gal
Crutcher: Where did the recommended names come from?
Vanden Bout: From me. ANASAC should add any others they think of and we'll give to Fred.
Crutcher: Should be suggestions rather than recommendations.
Vanden Bout: You should also think about who you would like for Chair.
ACTION: ANASAC members should email suggestions for new members to jhibbard@nrao.edu ASAP.
SOC is selecting and inviting. See URL. Can register. Emailed announcment to almanews
8) ASAC -- Wilson
ASAC Telecons--Agendas and Minutes
Response to charges from the ALMA Board --
Wilson: See ASAC agenda and reading list. Tons of material, especially for integration of ACA to project. Copies of ppt presentations is the the best way to get an idea.
Crutcher: Can you summarize ASAC recommendations before next ANASAC telecon?
Wilson: Sure, but it won't be official
Wootten: Next ASAC telecon Feb24. JSAC face-2-face next week. ESAC on jan20. Report due 2 weeks before March 22nd Board meeting.
ACTION: C. Wilson to summarize ASAC recommendations before next ANASAC
9) Any Other Matters Arising
Vanden Bout: ALMA special session at Calgary AAS June2006. On the Monday, which is joint meeting with CAS. Proposal submitted and suspect it will be approved this weekend. Three talks, two confirmed.
Crutcher: Only three talks?
Vanden Bout: Special sessions are only 1.5 hours, so three 20min talks and discussion just about does it.
Wootten: Members can give ALMA talks during other sessions.
Baker: I'd like to revive something that we didn't get to in last meeting agenda: NAASC grants. Propose as agenda item for next meeting
ACTION: add this topic to next months agenda
10) Next Meeting
Date of next phone meeting According to our current schedule the next one should be on:
2006-2-24 18:00 UT
(Friday) --
JohnHibbard
- 07 Jan 2006