Date: 2 Oct 2007 Time: 4:00 pm EDT (4:00 pm Santiago; 2:00 pm Socorro, 1:00 pm Tucson) Phone: Phone: (434)296-7082 (CV SoundStation Premier Conference phone 3rd floor). No Video planned. Past agendas, etc on MMA Imaging and Calibration Division Page.
Discussion notes in

Red font
News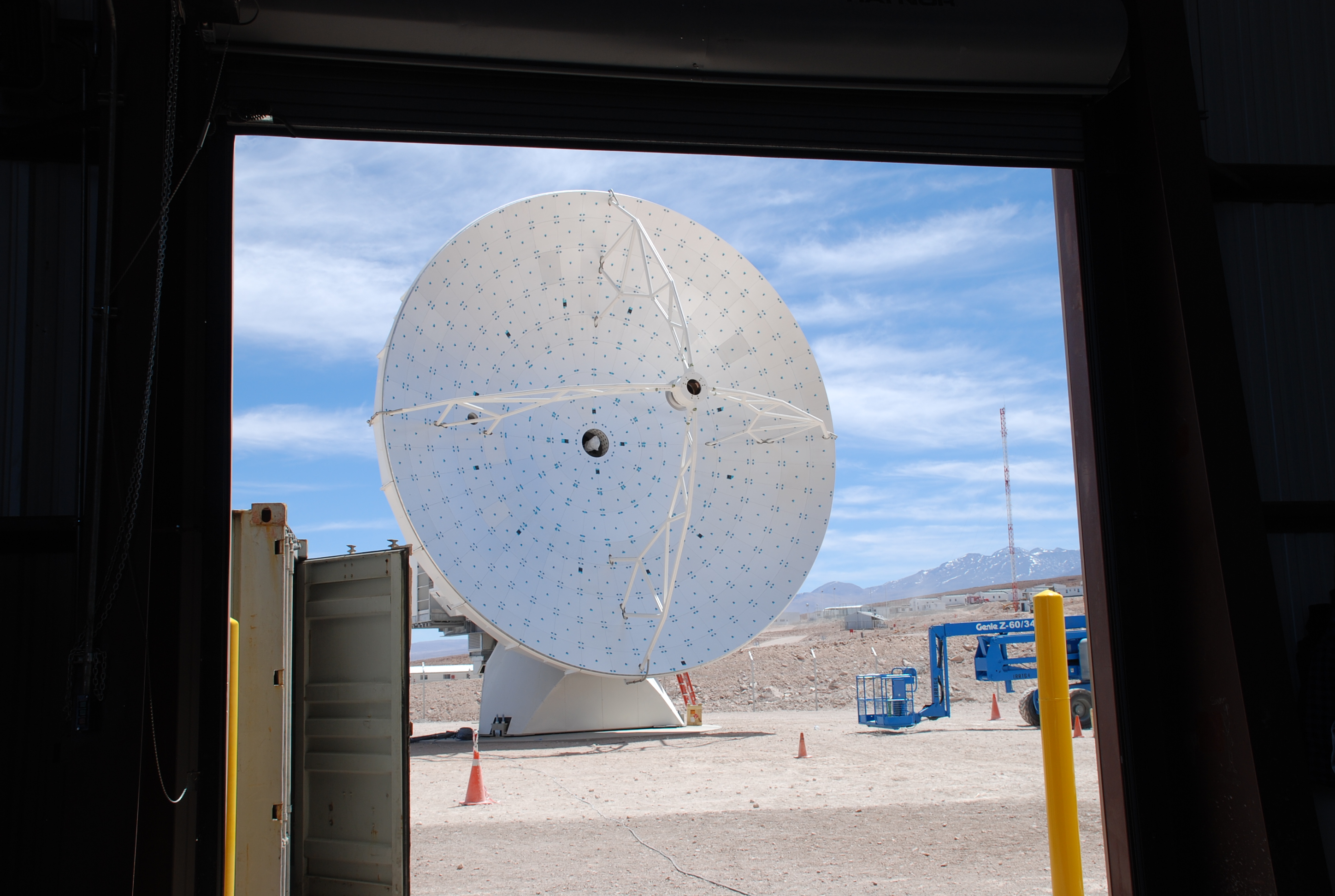 Panels are are mounted on the Vx antenna No. 1 at the OSF. Servo testing underway. See
other images and animations
. See
other images
.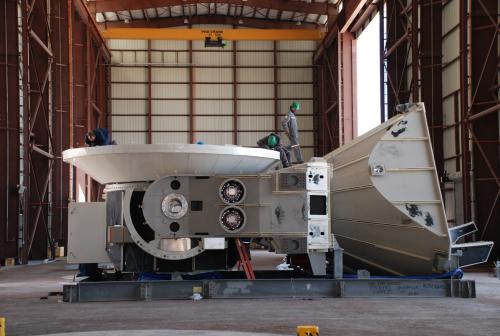 Antenna No 2 arrived. It is seen in the Vx Site Erection Facility building here.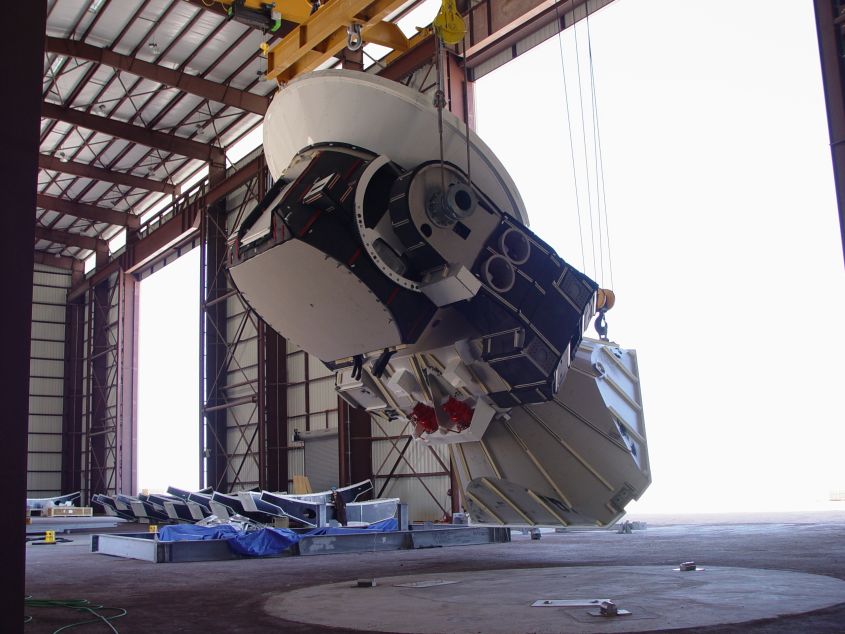 Antenna No 2 in the Vx Site Erection Facility building, here levitating to a standing position.
Ongoing Items
Topics
Science Corner:
The Proceedings of the First
NAASC
ALMA Workshop, From Z-Machines to ALMA: (Sub)Millimeter Spectroscopy of Galaxies, has been published as Volume number 375 of the Astronomical Society of the Pacific Conference Series. A. Baker, J. Glenn, A. I. Harris, J. Mangum and Min S. Yun edited the volume. arXiv:0708.3016v1 [astro-ph] Star and Planet Formation with ALMA: an Overview Authors: Ewine F. van Dishoeck, Jes K. Jorgensen
Calendar
Official JAO Calendar
New!!
Events of Interest
(see also Al's
ALMA Biweekly Calendar
) %see also Al's
ALMA Biweekly Calendar
)
| | | | | | |
| --- | --- | --- | --- | --- | --- |
| 2007 | | | | | |
| Day | Date | Time | Event | location | details |
| | Sep 10-12 | all day | Annual ALMA External Review | f2f | Satniago |
| | Oct 1-2 | all day | B6 CDR | f2f | Cville |
| | Oct 30-31 | all day | ALMA Board Meeting | f2f | Santiago |
| | Nov 1-2 | all day | AMAC f2f Meeting | f2f | Santiago |
| Mo | Nov 5 | all day | ALMA Peoduction Review | f2f | Santiago |
Upcoming Meetings
See also
NAASC listing
--
AlWootten
- 02 Oct 2007