ALMA North American Science Advisory Committee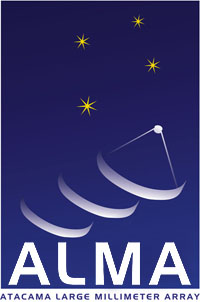 ; ALMA North American Science Advisory Committee Telecon meeting Jun 2, 2011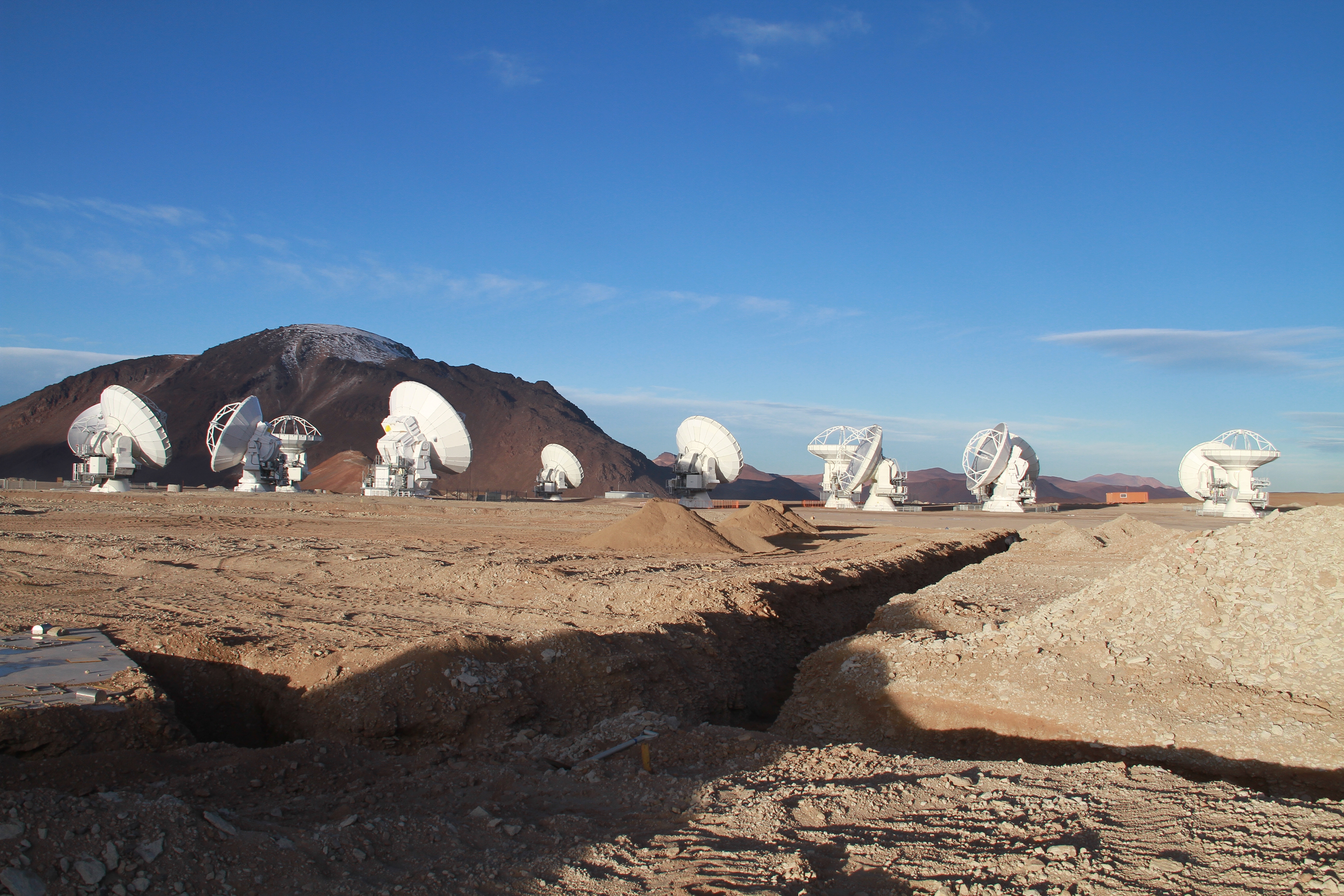 View of thirteen ALMA antennas at the AOS late May 2011. ALMA (ESO/NAOJ/NRAO), J. Guarda (ALMA)
Call date: 2011-06-2 02:00 pm EDT or 18:00 UT (Thursday)
Duration: 1 hr
* USA Number: 1-888-989-3306

Outside USA Number: +1 517 968 4643

Passcode: 2935920#

Leaders: A. Bolatto, C. Lonsdale
---
Topics
Discussion Items
Report on ALMA progress at Chile (Wootten)

For a recent summary see Science portion of last JAO Report: ALMA JAO Science Report attached at bottom.
Previous reports for the project as a whole are at ALMA Monthly Reports.
Fourteen antennas are available at the AOS.
Birdseye view of the antenna locations. Notice that antennas are being redeployed from the (full) ACA pads to pads in the NE quadrant of the compact configuration. This results in a rather smaller beam, but one which is not circular, for upcoming SV projects.
Last night: Weather: pwv started at 3 mm 5/30, dropped to 2mm, worst day in the week. see APEX Weather.
Furthermore at the OSF, PM04 and CM01 (NAOJ 12m and 7m antennas, respectively) are engaged in interferometry.

update on the preparations for ES

update on ALMA community day events: What worked and what didn't? (Lonsdale)
Archive opening, SV data. (Hibbard)
Impact of NOI results. Are there other user counts? (Hibbard)
Plans for further community outreach (Lonsdale)
Plans to highlight ALMA ES results

update on NA call for ALMA development proposals (Wootten)
ASAC activities

Recent Agenda, 11 May. Note that agendas are now only visible to ASAC members, unfortunately.
ASAC_charges_October2011-3.pdf: ASAC Charges for Report to Nov 2011 ALMA Board meeting

Astronomer Outreach:

NAASC ALMA-related workshop(s) in 2011 (+)

Meeting title: "Outflows, Winds and Jets: from Young Stars to Supermassive Black Holes"
Committees (SOC) NAASC: Lonsdale, Lacy, Brogan, Kimball; ANASAC: Neufeld, Padgett, Scott, Williams, Wilner; Taiwan: Hsien, Ho; GBT, EVLA, VLBA: Lockman, Chandler

Mar 3-6, 2012, Charlottesville

Any Other Business
Astronomer Outreach: JAO ALMA Webpages; ALMA Newsletters; ARC-maintained wiki of ALMA science meetings and training events; NRAO eNews; NAOJ News.
Science Corner
Events of Interest
| | | | | | |
| --- | --- | --- | --- | --- | --- |
| 2011 | | | | | |
| Day | Date | Time | Event | location | details |
| 1 Jun | 2011 | | ALMA ES Proposals | JAO/NAASC | Archive opens |
| 30 Jun | 2011 | | ALMA ES Proposal Deadline | JAO/NAASC | |
| 30 Sept | 2011 | | ASAC ES Commences | JAO | |
| 5-6 Oct | 2011 | | ASAC f2f | | |
Upcoming, very recent, or ongoing Meetings
218th AAS Meeting
May 22-26, 2011 Boston, MA
The Molecular Universe
May 30 - June 3, 2011 Toledo, Spain
Star Formation through Spectroimaging at High Angular Resolution
June 20-24, 2011 Taipei
Sixth NAIC/NRAO School on Single Dish Radio Astronomy
Jul 10 - 16, 2011 Green Bank, WV --
AlWootten
- 2011-05-31