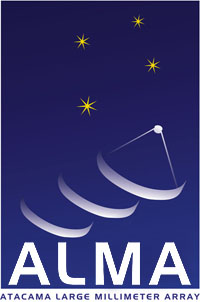 previous meeting
next meeting
Topics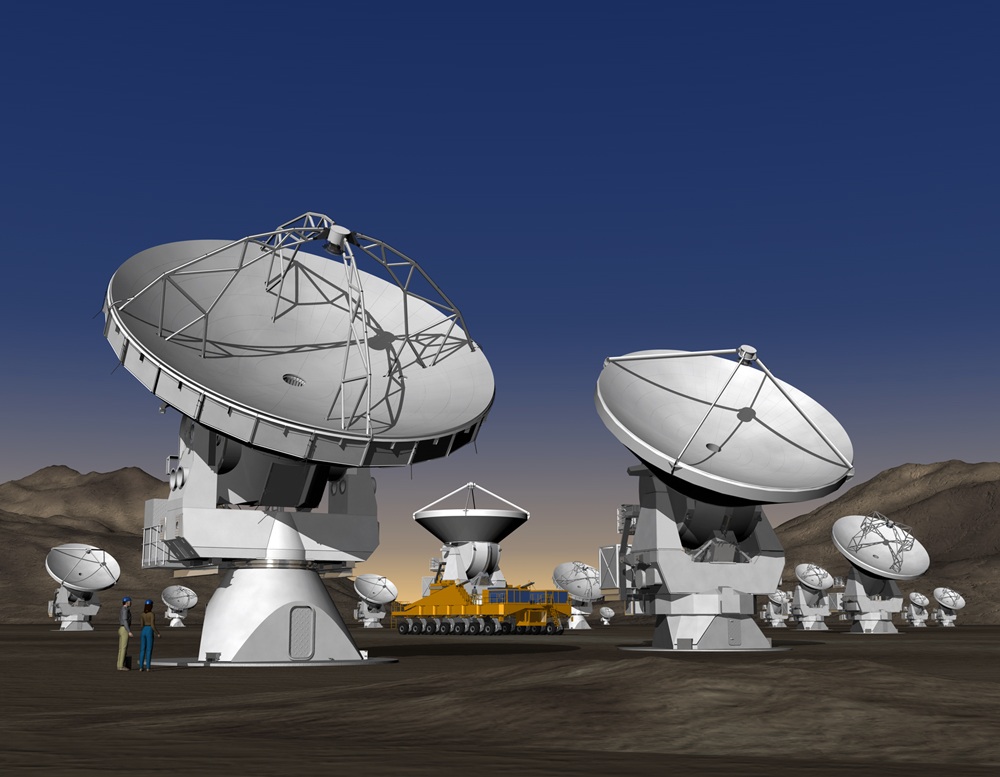 New ESO renditions of the array.
New Business--Project news/updates (Wootten, Wilson, Kawabe)
JAO Project Scientist Turno now in effect transitioned to Wootten.
ALMA Project Scientist applications are closed, under review.
Directories

Science IPT Directory All contributors to ALMA Science IPT (Sept06). This was recently updated. Please send AW any corrections or changes. * Please update your information for the new edition.
ALMA Directory ALMA Directory v3.0
Science IPT Group Activity Reports
Please include your Group Activity Report here (How to Enter Your Report), or email it to AlWootten
Project Scientists
Science IPT -
Operations Working Group documents are available. Status Report.
Astronomer Outreach: NRAO Newsletter ESO Newsletter NAOJNews. NRAO ALMA Calendar
ARCs.
Group Activities (all)
Next meeting is on Dec 20th (14:30 UT).
Emerson/Laing/Vila-Vilaro -- Instrument Scientists
Conway, Holdaway -- Configuration Group
The Technical specifications and SOW for the IFB for the AOS Road network design have been contracted. A contractor will be on the site 7 August to begin design. A design for road and fiber network at the high site is expected in September. Design of the extended array should occur during October-November.
New Configuration submitted for approval Passed CCB.
Y+ configuration now under design by Holdaway.
Proposed ACA Configuration approved.
ArrayCenter shows photos of the region of the center of the Array.
Calibration Plan: Current version of the calibration plan and associated documents ("examples", "roadmaps", "matrices", etc.) posted. Comments welcome.
Calibration Examples: The "meat" of the Calibration Plan. Review of these documents nearly complete.
Ancillary Calibration Devices: Documents which describe the weather station and temperature profile technical specifications have been developed. Will use these documents as part of the RFQ process for these devices. NOTE: I need suggested vendors for the temperature profiler.
Robert Lucas -- SSR
Latest SSR meeting (2006-11-08)
Many of us attended the Alma Science Meeting
Holography control software is completed and tested at the ATF; being used for Science tests right now
Development of Single Field Interferometry is now the main focus.
Science Archive detailed requirements are to be reviewed very soon in the SSR.
Michiel Hogerheijde -- DRSP
The update to DRSP 2.0 is well under way. So far I have received 50 project descriptions, including 17 new ones. I have reminded the coordinators of 8 science areas (out of a total of 22), that I have not received any input from them yet. I hope to have their input within 2 weeks. Update: some input still pending. I will follow up on this soon.
On the same time line I will approach about 10-15 persons from ASAC, ESAC, ANASAC, and JSAC to review 5-10 projects EACH by the end of November. The projects will be made available on the DRSP web site. I still aim for a initial report on the DRSP update by the end of the year. Update: I am running behind with this. I will get to this within the next week, but the final DRSP 2.0 is likely to be delayed until early 2007.
Commissioning and Science Verification
Mark Holdaway/Steve Myers, Reid -- Imaging
Vila-Vilaro has produced a
discussion
of what might be done for total power testing of antennas at the ASTF and at the OSF. One area of discussion is: what will the opacity and phase stability at the OSF be? One could move a tipper there. However, it does not appear that one is available at ~220 GHz. The opacity may not allow one to be used at 183 GHz (TBD). Status of tippers at 5000m:
NRAO tipper not functioning. Stepper motor? I hope to do something about this from operations funds at some point when the AOSTB is finished.
There are two 183 GHz tippers at the ESO container. One of the ESO/ALMA 183 GHz radiometers is broken, but the other one should be operational if started. The ESO/ALMA radiometers were built at Onsala from a design by Richard Hills.
The APEX 183 GHz radiometer is operational, but only when the telescope shutter is open. You have seen the results posted on the APEX weather page. The APEX radiometer is from RPG.
The two JP tippers that had been used in the past are no longer available. One has been shipped to the South Pole and the other is currently being used by ASTE. A 183GHz tipping radiometer will be shipped to Chile in March 2007, developed by a student of Kawabe.
From previous data, Holdaway has estimated
opacities
which might be encountered at the OSF.
We (ALMA/NRAO) presented
Splatalogue
- the Spectral Line Database for Molecular Spectroscopy, which was very well received. It was clear there was a need for this project from the astronomical community. They feel confident in our ability to complete the project. Furthermore, Bill Latter representing Herschel would like to use the tool for HSPOT, the Herschel Observing Tool and he is planning on calling in to the
NAASC
meeting next week to discuss further collaboration/cooperation between Herschel and ALMA. Next week, Andrew is planning to present Splatalogue at the Molecular databases for Herschel, ALMA and SOFIA from 6 Dec 2006 through 8 Dec 2006. The final report from the Pasadena meeting can be found here:
Final Report
Science Corner:
Calendar
Official JAO Calendar
New!!
ALMA Events of Interest
(see also Al's
ALMA Biweekly Calendar
)
| | | | | | |
| --- | --- | --- | --- | --- | --- |
| 2006 | | | | | |
| Day | Date | Time | Event | location | details |
| We | Nov 29 | 1430UT | ALMA Sci IPT Telecon | Telecon | |
| Wed | Dec 6 | 1430UT | ASAC Telecon | Telecon | |
| | Dec 6-7 | all day | ACA correlator CDR | Japan | |
| Thu | Dec 7 | | ALMA Board Telecon | Telecon | |
| | Dec 14 | all day | LLC and LO Photonic Rx DR | Cville | |
| We | Dec 20 | 1430UT | ALMA Sci IPT Telecon | Telecon | |
| Fri | Dec 29 | 1800UT | ANASAC Telecon | Telecon | |
| | Jan 16-17 '07 | all day | Transporter FDR | | |
| Thu | Jan 18 | | ALMA Board Telecon | Telecon | |
| | Jan 30 | all day | AEM antenna PPDR | | |
| | Feb 6-7 | all day | B9 Cartridge CDR | | |
| Thu | Feb 15 | | ALMA Board Telecon | Telecon | |
Upcoming Meetings
Science with the Atacama Large Millimeter Array (ALMA) II
November 13-17; Madrid, Spain
Molecular databases for Herschel, ALMA and SOFIA
6 Dec 2006 through 8 Dec 2006 Leiden, Netherlands
Fourth Chilean School of Astrophysics--Interferometry in the Epoch of ALMA and VLTI
4-8 December 2006, Santiago, Chile
AAS Meeting
5-10 Jan, 2007, Seattle, Washington
Asian Radio Astronomy Winter School
January 22-26, 2007 National Astronomical Observatory of Japan (NAOJ), Mitaka, Tokyo, Japan
Astrophysical Masers and their Environments
2007 March 12-16, Alice Springs, Australia Frontiers of Astrophysics, a Celebration of the National Radio Astronomy Observatory's 50th Anniversary", June 18-21, 2007, Charlottesville.
Transformational Science with ALMA: Through Disks to Stars and Planets
June 22-24, 2007, Cville
USNC URSI
9-14 July, Albuquerque, NM Astrophysics in the Next Decade: JWST and Concurrent Facilities. September 24-27, 2007, Tucson Arizona See also
NAASC listing
--
AlWootten
- 02 Nov 2006