JohnStoke
Date: 28 Oct 2008 Time: 4:00 pm EDT (5:00 pm Santiago; 2:00 pm Socorro, 1:00 pm Tucson) Phone: Phone:
(434) 296 7082 (CV SoundStation Premier Conference phone 2nd floor room 209
). No Video planned. Past agendas, etc on MMA Imaging and Calibration Division Page. __Discussion notes in
News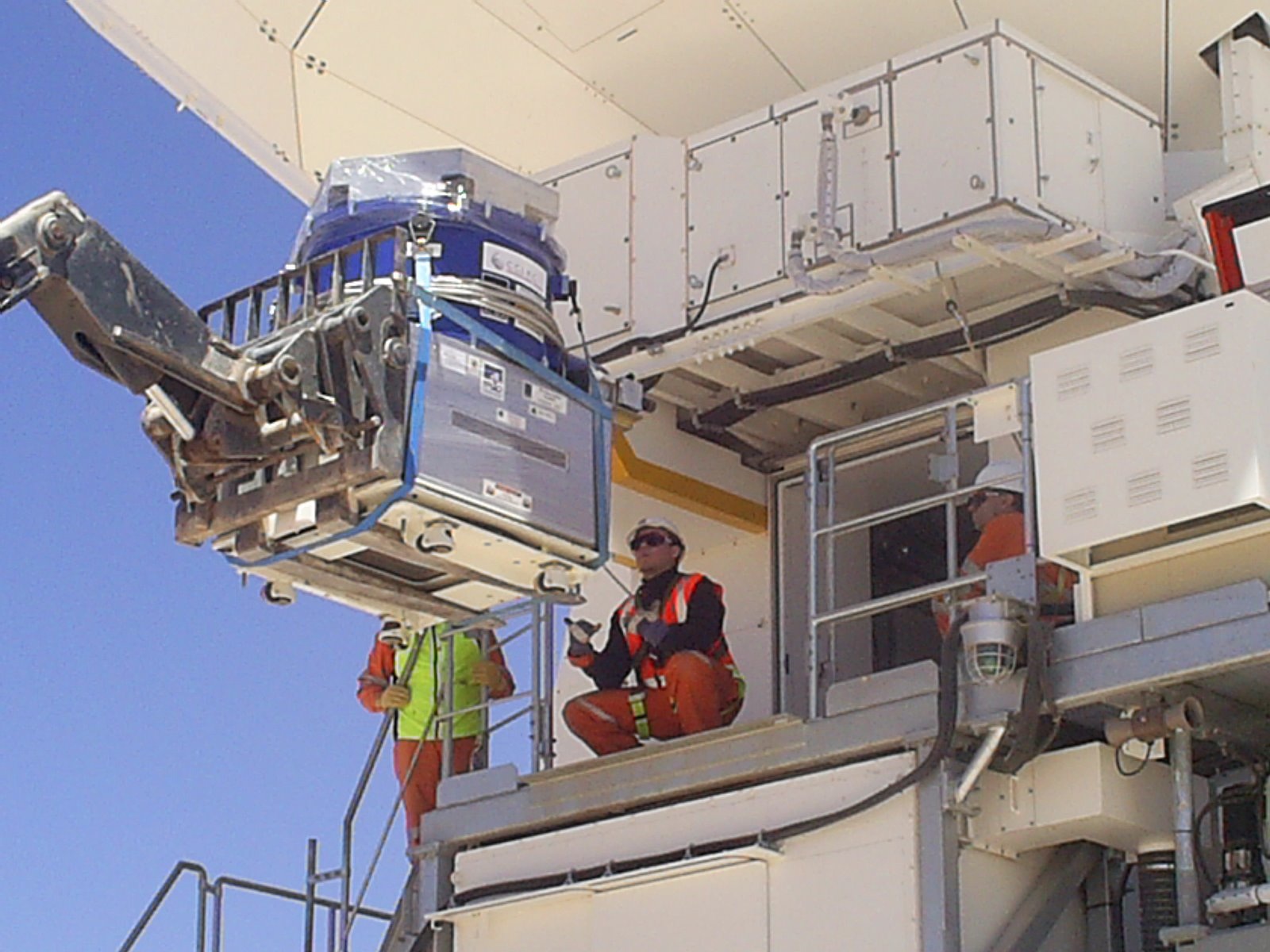 First ALMA Front End is placed in Melco No 2.
Ongoing Items

ASAC: ASAC Draft Report is out.
Topics
Configuration: Early Science
The Case for Additional Antennas for ALMA (Wootten)
URSI/NA Commission J topics

(a) 5 Jan Astronomy at Terahertz Frequencies session chair: Ray Blundell (rblundell cfa.harvard.edu)
(b) 5 Jan ALMA Technology, Science and Status session Abstracts chair: Al Wootten (awootten nrao.edu)
(c) Wideband Astronomy Instrumentation session chair: Tim Bastian (tbastian nrao.edu)
(d) Long Baseline Interferometry session chair: Craig Walker (cwalker aoc.nrao.edu)
(e) New Telescopes, Techniques and Observations session chair: Jim Cordes (cordes astro.cornell.edu)

FYI:

Phase correction and OTF imaging developments
Band 3 CRE status

ATF/OSF activities
AOB?
Science Corner:
arXiv:0808.3476
Title: Constraints from deuterium on the formation of icy bodies in the Jovian system and beyond Authors: Jonathan Horner, Olivier Mousis, Yann Alibert, Jonathan I. Lunine, Michel Blanc "Atacama Large Millimeter Array (ALMA) will ... provide an opportunity for observers to measure f in the atmospheres of the planets, and comae of comets."
Calendar
see Al's
ALMA Biweekly Calendar
)
Events of Interest
| | | | | | |
| --- | --- | --- | --- | --- | --- |
| 2008 | | | | | |
| Day | Date | Time | Event | location | details |
| | Nov 12-14 | | ALMA Board f2f | | OSF |
| | Nov 17-19 | | Software Review | Santiago | |
| | Nov 19 | | Sci IPT telecon | Telecon | |
| | Dec 9-11 | | ALMA Annual External Incremental Review | OSF | |
Upcoming Meetings
URSI/NA Meeting
Jan 5-8, Boulder --
AlWootten
- 22 Oct 2008