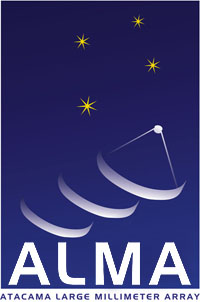 previous meeting
next meeting
Topics
Interferometric spectrum of Orion from ATF, reduced in CASA. See
other images and animations
. See
other images
and
transporters
.
New Business--Project news/updates (Hills, Peck)
ALMA Status Report (From R. Hills to ASAC).
ASAC Matters.

Response to Report
New Charges
Blain becomes ASAC Chair; Meeting in Charlottesville 28-29 September 2008.

Band 10 Report The atmospheric transmission during best octile (stringency = 8) conditions at Chajnantor over the ALMA Band 10 window (787-950 GHz) is shown. Some important lines mentioned in the ASAC Enhancement report (Sept 2001) on Band 10 are flagged. Additionally, the ASAC mentioned the scientific utility of this window for

Redshifted [C II] emission

and also for

dust emission

. Redshifted [C II] can, of course, cover this band for z=1 - 1.4, a critical period in the evolution of galaxies toward their present form. The band is clearest in its center, of course, which makes that the best frequency locale for dust measurements.

Please see Attachment at bottom of agenda

Band 7 Cross polarization performance status. (See attached report below).
Extended configuration status
ACA Correlator -- a single subarray (Peck)
Astronomer Outreach: ESO Newsletter

New

ESO Messenger with WVR Correction article,

New

NRAO Newsletter ALMA News. NAOJ News. NRAO ALMA Calendar
Directories
Science IPT Group Activity Reports
Please include your Group Activity Report here (How to Enter Your Report), or email it to AlWootten
Project Scientists
Science IPT - Follow up from last meeting

Change Control Board items, other technical concerns (Hills)

Discussion on cartridge availability in front ends. (Hills)
Polarization. See discussion items circulated by Hills.
LO Phase lock bandwidth. CRE 179 proposes reducing this which should reduce phase noise at the highest frequencies but lose a little efficiency from the lag when phase switching.
Line Stretcher Compensation Is it really necessary to use a closed-loop servo to compensate for the line-length changes or would it be sufficient to simply measure the changes and correct them all in software - either by adjusting the LO phase or in the data reduction? Follow link to attachment please for discussion.
Acceleration of the 7m ACA antennas. CRE 184 proposes reducing the maximum accelerations and demonstrates that the loss of observing efficiency will be small. See table at Jan 2007 discussion.
Here Draft Front End Pointing CRE is a first version of a change request aimed at ensuring that the any pointing errors arising due to deflections in the front end are small. Differential movements between the receivers would be particularly damaging to offset pointing.
QuarterwavePlates are suggested for B7. A proposed specification is among FE IPT documents. We proposed these to begin a dialog with FE in July 2006. At that time there was a f2f meeting with FE and Sci here in Cville. A reply was posted to edm 14 months later calling for review and approval of these specifications; I am unaware that this was discussed in a science or cal group meeting. Let us proceed: is the proposed bandwidth and center agreed? How accurately does it need to be a quarter wave? A memo on the SMA device is attached at the bottom of the agenda for last month.

ATF: (Peck)

Summary. ATF lifetime to be extended thru 1 Sept, if no mishaps.
Goals: (1) Get software working (2) Training personnel and developing procedures
Spectral-line pointing needs to be available in Q1 2008 for single dish testing in Chile.
The current schedule is below. Please let Alison and Debra know if anyone has any issues with this. During the current period foci of interest include further understanding of the behavior of the Line Length Corrector, to measure the baseline correctly and to begin interferometric pointing.
2008

Week

Event

Jun ?

Emerson

VxRSI

antenna contractor handover testing begins 4 Feb
Next meeting is on June 21st (14:30 UT). June 18th for the following month.
Astronomer Outreach:

New

ESO ALMA Webpages. http://www.nrao.edu/news/newsletters/][NRAO Newsletter]]. NAOJ News. NRAO ALMA Calendar
Emerson/Laing/Vila-Vilaro -- Instrument Scientists
Phase jump across scan boundaries. We discovered at the ATF that the phase is reset at scan boundaries, as there is no requirement to maintain it. Q: Should this be a requirement? (Emerson)
Sci IPT at the ATF Checklists, Progress Reports.
CIPT Wiki Daily ATF reports.
Commissioning and Science Verification
Holdaway, Reid -- Configuration Group
Steve Myers/Rob Reid (Mark Holdaway)-- Imaging
A set of ALMA PSFs with varying amounts of robust weighting has been made and summarized in weighting.html. It will be useful for determining how much Briggs weighting to use when, but the most immediately interesting result is that it should be possible to use any resolution in the ALMA range with only a litte reweighting: . The set is being extended with tapered beams.
CASA Simulator Report

The Library of standard ALMA images for simulation is available.
Fidelities over 104 have been achieved for 4 hour noiseless "observations" of the M31 HII region, using deep cleans with a tightly constrained support region.
Bojan Nikolic is using the simulator to make u-v data and maps when investigating the effects of atmospheric phase and, in the future, for trying out phase-correction techniques.

Pointing selfcalibration for mosaics
Pointing Design document now drafted.
Calibration Plan: Current version of the calibration plan and associated documents ("examples", "roadmaps", "matrices", etc.) posted. Comments welcome.
Calibration Examples: The "meat" of the Calibration Plan. Review of these documents nearly complete, some need updates.
Ancillary Calibration Devices: Documents which describe the weather station and temperature profile technical specifications have been developed. Initial purchase documentation for (P,T,RH,Ws,Wdir) measurement devices has been made by Leonardo.
Robert Lucas -- SSR
Latest SSR meeting (2008-04-09).
Testing of integrated system at the ATF, using data in ASDM format.
Testing of TelCal: phase measurement, delay measurement, phase curve .
ACA Correlator integration work continued
Michiel Hogerheijde -- DRSP
No progress on including the author responses to the referee comments, the DRSP 2.0 web site continues to be password protected. If you would like access (keeping in mind that the author responses have not been added yet) use: username=review and password=chajnantor! (including the exclamation mark).
ALMA White Paper on Lab Astrophysics was sent to Al and Andrew on Dec 1, 2007 - Click for a COPY . It includes a summary of:
Splatalogue.net is the home for Splatalogue and has been updated with the newest database and user interface. This is the "beta" release we anticipated for this year. We are in the process of continuing to debug the user interface as well as updating the database. Paul Frieden, a programmer from Illinois, has joined the efforts and is making a substantial contribution to the user interface. Splatalogue was presented at the AAS in Austin and will be presented in a formal presentation at the Ohio State Molecular Spectroscopy Meeting in June.
Science Corner:
The properties of powerful radio sources at 90 GHz
Authors: M. J. Hardcastle, L. W. Looney Discussion of ALMA contribution to radio galaxy astrophysics.
Calendar
Events of Interest
(see also Al's
ALMA Biweekly Calendar
)
| | | | | | |
| --- | --- | --- | --- | --- | --- |
| 2008 | | | | | |
| Day | Date | Time | Event | location | details |
| | May 15 | | ALMA Board | Telecon | |
| | May 21 | 2200UT | ASAC | Telecon | |
| | May 28-29 | | 1st LO and WCA Manufacturing Readiness Review | Charlottesville | |
| | June 16-18 | | Master Laser, Laser Synthesizer CDR | Teraxion | |
| | July 2 | 1430UT | ASAC | Telecon | |
| | July 17 | | ALMA Board | Telecon | |
| | Sep 3 | 1430UT | ASAC | Telecon | |
| | Sep 28-29 | | ASAC face-to-face | Charlottesville | |
| | Dec 9-11 | | ALMA Annual External Incremental Review | OSF | |
Upcoming Meetings
URSI General Assembly
Aug 7-16, Chicago
Transformational Science with ALMA: The Birth and Feedback of Massive Stars, Within and Beyond the Galaxy
Sep 25-27, Charlottesville. See
ALMA related meetings
. --
AlWootten
- 27 May 2008 *
Band10.pdf
: Band10.pdf *
Configurations_update.pdf
: Configurations_update.pdf *
Configurations_update.pdf
: Good copy *
Band10.pdf
: Good copy