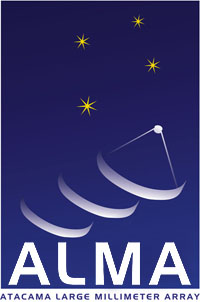 previous meeting
next meeting
Duration: 1 hr
USA Toll Free Number: 877-874-1919
Toll Number: +1-203-320-9891
Passcode: 185064
Leader: Al Wootten
Topics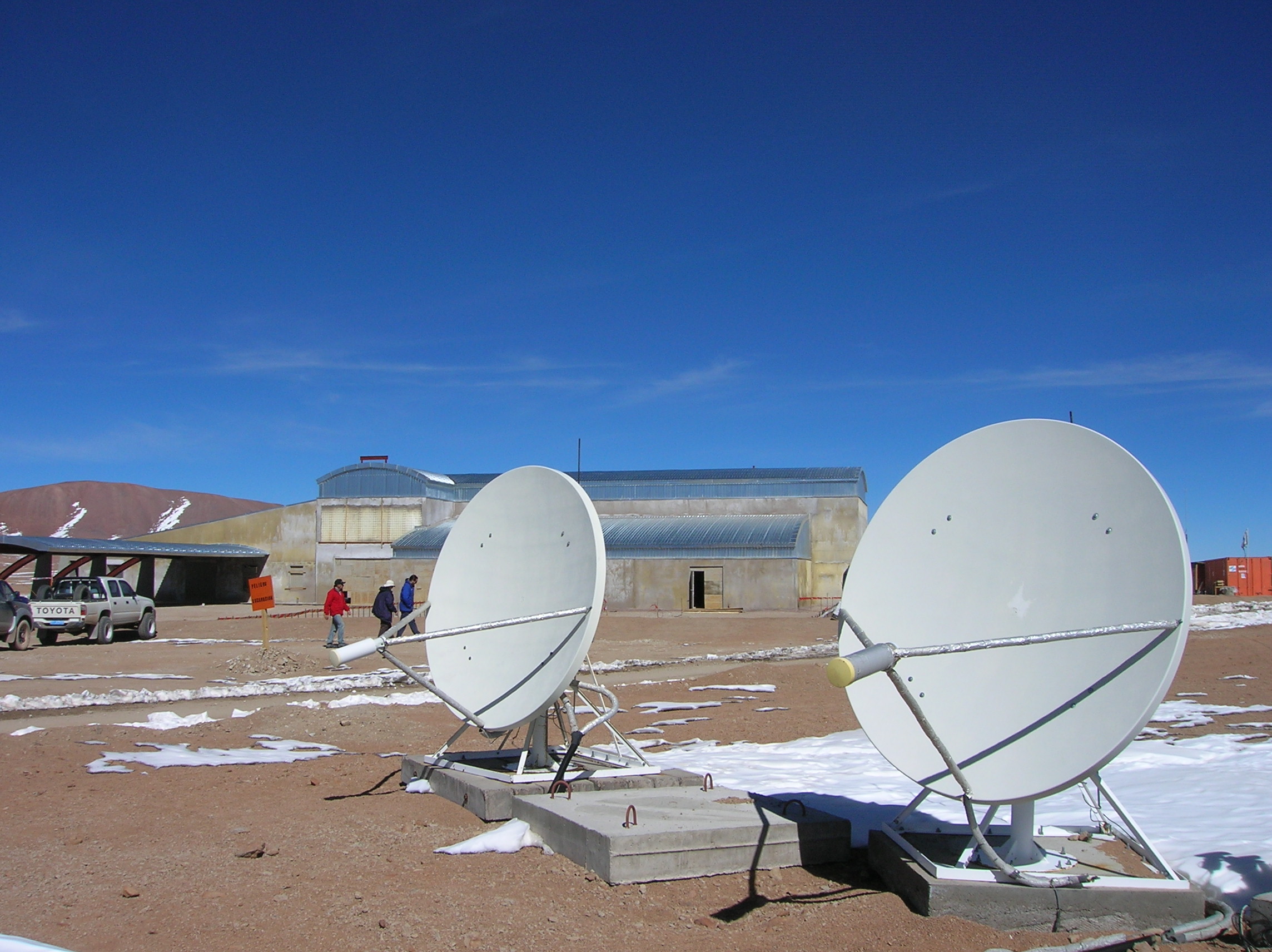 15 June view of the AOS TB Shell and the antennas of the site testing interferometer. The AOS TB Shell is in place. The interior work has commenced and continues through the current austral winter. At the OSF, antenna foundations are under construction at the Vertex and Melco laydown areas. The ALMA Board approved the OSF contract; construction should begin soon on the OSF building.
New Business--Project news/updates (Wootten, Wilson, Kawabe)
JAO Project Scientist Turno now in effect, Kawabe in place, transitioning to Wootten September 1. New PS/JAO ad soon.
Current Science IPT Schedule. The graph shows the schedule at the beginning of 2006; clicking on it brings up a pdf of the current schedule. A major difference is the new dates for PSI/first fringes, now moved to March 2007.
Directories
Science IPT Group Activity Reports
Please include your Group Activity Report here (How to Enter Your Report), or email it to AlWootten
Project Scientists
Science IPT -

Commissioning and Science Verification Meeting. PE's Notes and Action Items
Tracking beyond the sidereal rate with ALMA.

Proposed ALMA spec is that tracking be possible up to 1.2 times the sidereal rate on the longest baseline. Acceptable loss at this tracking rate is being evaluated by Emerson, Wootten and others.

CRE on Subreflector tilt: Held by SE&I
CRE on scattering cone: In process at Vertex at least.
Outer edge of the subreflector. In process, further study by Hills and student.
Specifications for the quarter wave plate have been drafted by C. Brogan.
Registration is CLOSED for Science with the Atacama Large Millimeter Array (ALMA) II November 13-17; Madrid, Spain. An additional day has been added to the schedule; 300 persons have indicated a desire to register but only ~250 can be accommodated.

P. Andreani is EU ARC Manager; J. Hibbard is NA interim ARC Head; R. Kawabe is JP interim ARC Head. NAOJ will be seeking a new Project Scientist soon.

New Personnel: T. Hunter (SMA) will be joining NRAO in November. He will work partly on ALMA.

Submillimeter Frequency Protection.

TR reports progress continues to be made on the frequency protection document and a "final" version will be posted when it is complete. In the interim, frequency bands and the scientific justification of each species is being worked on and the final draft will be completed in the next couple months. From the discussion at the last meeting, TR believes the list of molecules that need frequency protection is now complete and is working off that. See previous meeting minutes for that discussion.

Also an effort in the IAU, meeting in Pague August 18 11:00-12:30 Ohishi will make some presentations. If ALMA has a significant amount of input it would probably swamp anyone else. Funnel that into WG10. ITU radioastronomy follows that. NO allocations above 275 GHz, will be addressed WARC 2010 or 2012.

CloudSat was launched and has begun downward radar.

Astronomer Outreach: NRAO Newsletter ESO Newsletter. NRAO ALMA Calendar
ARCs.
Group Activities (all)
Next meeting is on July 26th (14:30 UT)
Emerson/Laing/Vila-Vilaro -- Instrument Scientists
PSI at the AOC: Move to ATF now in August, fringes possibly in March 2007. New protodecision; ramifications for Sci IPT.

There is pressure from project needs to divert ALL ALMA preproduction frontends from the ATF to the OSF, except for a single unit to go to the ATF in early 2007 for software integration. This seriously impacts the Science IPT Commissioning Plan. Schedule will slip, perhaps by six or more months. Standing army costs will therefore be substantial. Only a few positions are not currently hired and may be slipped forward in time to mitigate impact. We are evaulating our response to this protodecision.

A meeting on WVRs in October was announced.

We are considering a science ipt face-to-face meeting in Garching at this time.
Conway, Holdaway -- Configuration Group
The Technical specifications and SOW for the IFB for the AOS Road network design have been contracted. A design for road and fiber network at the high site is expected in September. Design of the extended array should occur during October.
New Configuration submitted for approval Wootten presented to ASAC, Board. Still before CCB.
Proposed ACA Configuration for comment.
ArrayCenter shows photos of the region of the center of the Array, taken this week.
Robert Lucas -- SSR
Michiel Hogerheijde -- DRSP
The update of the DRSP is now under way. I have contacted possible coordinators for the various science sub-themes. These are people who either coordinated a subtheme before, or who had contributed significantly. I've tried to balance the load over North-America, Europe, and Japan. Deadline for responses is Friday June 30 2006; quite a few have already responded positively (thank you!).
The task of the coordinators will be to (1) review the DRSP 1.0 projects in their area for updates, and (2) suggest new projects in your area. Both items should take into account the evolving science questions and the increased capabilities of ALMA.
In early July I will contact the entire list of DRSP authors to sollicit project updates directly as well.
The tentative time line is

1 July 2006 : Announcement of DRSP 2.0
15 September 2006: DRSP projects due
1 November 2006: Due date review of the the projects by members of

JSAC

, ESAC, ASAC, and ANASAC (tbc)
15 November 2006: Reply by DRSP authors to reviews due
15 December 2006: Final DRSP 2.0 on the web, and summarized in a report to ASAC
I have slightly reorganized the DRSP web site, which has now a dedicated space for DRSP 2.0. Once the list of coordinators is finalized, it will be added to the web site, together with this time line.
AIVSVC face-to-face meeting, Santiago June 19-20
Update of Commissioning and science verification plan due 15 August.
Mark Holdaway/Steve Myers, Reid -- Imaging
AIV: WEATHER STATION at OSF (needed for antenna testing). Science has planned to provide a weather station for antenna testing, with requirements as given in SCID-90.05.13.00-001-A-SPIE. The Specs are being drafted. The CR4 wet mirror hygrometer, which meets the requirements, was removed from the NA site characterization container (NASCC) by Radford, Nyman and Donoso for recalibration and redployment to the OSF. It is identical to the instrument currently installed at the ATF and to the four planned for deployment around Chajnantor. It has now arrived in Tucson where Otarola will send it to the manufacturer for recalibration. At Chajnantor, local weather will be monitored by the station at APEX in the meantime, as ALMA no longer does site characterization. Eventually, weather stations will be installed near the AOSTB for Operations-era monitoring. At the OSF, the Davis device data is sufficient for holography but the CR4 device data will be needed for optical pointing.
On 2006 June 15, Wootten, Wilson Vila-Vilaro and others visited the NA Site Characterization container and reported it apparently working.
Science Corner:
Calendar
Official JAO Calendar
New!!
ALMA Events of Interest
(see also Al's
ALMA Biweekly Calendar
)
2006

Day

Date

Time

Event

location

details

May15-16

All Day

ALMA Ops Group meeting

CV

We

May17

1430UT

ALMA Sci IPT Telecon

Telecon

Thurs

25 May

11amEDT?

ALMA Board

Telecon

TBD

May17

1430UT

ALMA Sci IPT Telecon

Telecon

Tues-Weds

June 13-14

all day

ALMA Board Meeting

Santiago

TBD

Jun19-20

all day

ALMA AIV CSV Meeting

Santiago

We

Jun 28

1430UT

ALMA Sci IPT Telecon

Telecon

Fri-Sun

Sep 20-22

All Day

Pre-Production Design Review for the Vertex ALMA Antenna

Duisberg, Germany

Thurs-Fri

9-10 November 2006

all day

ALMA Board Meeting

Madrid

TBD
Upcoming Meetings
Complex Molecules in Space: present status and prospects with ALMA
May 8 to 11, 2006, Fuglsoecentret, near Aarhus, Denmark
MAKING THE MOST OF THE GREAT OBSERVATORIES
May 22-24, 2006 Pasadena, CA
SPIE
24-31 May, Orlando, Florida
ALMA Special Session
AAS/CASCA 4-8 June, Calgary
Coalition for National Science Funding Hill Exhibition
7 June, Rayburn House Office Building, Washington
61st OSU International Symposium on Molecular Spectroscopy
, June 19-23, 2006, Columbus Ohio USA
The fate of gas in galaxies
July 12-14, 2006 ASTRON, Dwingeloo,
IAU XXVI General Assembly
Prague, 14-25 August 2006
*Sessions of Particular ALMA Interest*
A Summer School on "(Sub)Millimetre Observing Techniques"
Victoria, BC, Canada 14-17 August 2006
Fifth IRAM Millimeter Interferometry School
October 2-6, 2006 Grenoble, France
Science with the Atacama Large Millimeter Array (ALMA) II
November 13-16; Madrid, Spain
Astrophysical Masers and their Environments
2007 March 12-16, Alice Springs, Australia 50th anniversary of the founding of NRAO
Delayed
NRAO wishes to remain 49 a bit longer...; Charlottesville, Virginia See also
NAASC listing
--
AlWootten
- 22 Jun 2006