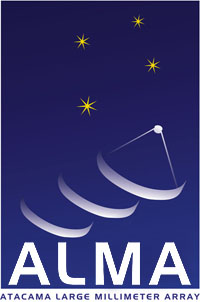 ALMA North American Science Advisory Committee Telecon Phone Meeting 2007, April 27 This page available at
https://safe.nrao.edu/wiki/bin/view/ALMA/27Apr07Agenda
.
Call date: 2007-04-27 14:00 EDT or 18:00 UT (Friday)
Duration: 1 hr
USA Number: 1-866-675-5385
Outside USA Number: +1 517 444 6916
Passcode: 8445333#
Leaders: Chris Carilli, Jon Williams
---
Attendance
ANASAC Members (
Attendees in RED
):
Andrew Baker (Rutgers) (2008)
John Bally (U. Colorado) (2008)
Andrew Blain (Caltech) (2007)
Todd Clancy (SSI) (2009)
Xiaohui Fan (U. Az.) (2007)
Terry Herter (Cornell) (2009)
Paul Ho (CfA, Harvard) (2008)
Kelsey Johnson (UVa) (2009)
Doug Johnstone (HIA/DAO, Victoria) (2007)
Lee Mundy (U. Md) (2007)
Gorden Stacey (Cornell) (2009)
Jaqueline van Gorkom (Columbia) (2009)
Alycia Weinberger (DTM) (2009)
Jonathan Williams, Chair (U. Hawaii) (2008)
Christine Wilson (McMaster U.) (2007)
Mel Wright (UC Berkeley) (2008)
(
Bold
= Member of ASAC) NRAO:
J. Hibbard
A. Wootten
C. Carilli
Brogan
Agenda
1) Old Business (Carilli)
Minutes
of 26 Jan 2007 meeting. Approved
Action items from March 2007 telecon:
ACTION: Future science meetings

WHO: All
Due: June 07
Done:
ACTION: Doug should contact Mark Adams about Canadian Brochure

WHO: Doug Johnstone
Due: June 07
Done:
ACTION: Send DRSP II to ANASAC for NA input

WHO: ASAC members
Due: May 07
Done: April 27
The DRSP II can be found following the links at:
https://safe.nrao.edu/wiki/bin/view/ALMA/ASAC7May07Agenda
Does the ANASAC want to have coordinated input into this, or just individual?
ACTION: Does ASAC/ANASAC want Splatalog presentation

WHO: Blain
Due: May 07
Done:
ACTION: Review membership

WHO: Carilli
Due: April 07
Done:
A number of members are due to rotate off in 2007. Can we have some suggestions as to new members, and perhaps rotating the difficult job of the Chair?
ACTION: Get further input on NSF reaction to Grants

WHO: Carilli
Due: April 07
Done: see below
2) ALMA Science IPT Science IPT concerns. (Wootten)
3) Update on ASAC (Mundy)
ASAC Web Page
https://safe.nrao.edu/wiki/bin/view/ALMA/AlmaSac ASAC Face-to-face agenda:
https://safe.nrao.edu/wiki/bin/view/ALMA/ASAC7May07Agenda
Please read the ASAC charges. The ANASAC is invited to provide comment to the NA ASAC members. The ESAC and EASAC have had face-to-face meetings this past month to provide their members with advice.
4) ALMA Ops, NAASC proposal reviews (Carilli/Hibbard)
The
NAASC
is currently responding to the panel report. Carilli will summarize the main questions and response. Does the ANASAC want to see the final Global Ops plan? Discussion -- current standing of the potential for a grants program, and how to make progress. The latest word from the NSF is that implementing such a program remains programmatically impossible. NRAO will continue to pursue the discussion with NSF. A further recommendation from the ANASAC as to the need for the program, and a suggestion as to how to promote such a grants program in the user comminity (AAS townhall, email questionaire, other?) would be helpful.
5) ALMA Workshops (Brogan)
http://www.cv.nrao.edu/naasc/disk07/
see also upcoming meeting of the ESO community:
http://www.eso.org/projects/alma/science/meetings/gar-sep07/
6) Date of face-to-face and next telecon
Date of next phone meeting will be on: June 1, 2007
We need to plan the next face-to-face. Options are: After June NAASC workshop, or end of August or other.
Supplemental Material
--
ChrisCarilli
- 25 Apr 2007