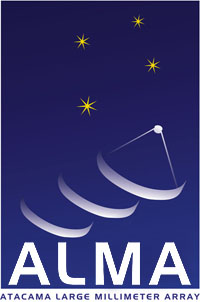 previous meeting
next meeting
Duration: 1 hr
USA Toll Free Number: 877-874-1919
Toll Number: +1-203-320-9891
Passcode: 185064
Leader: Al Wootten
Topics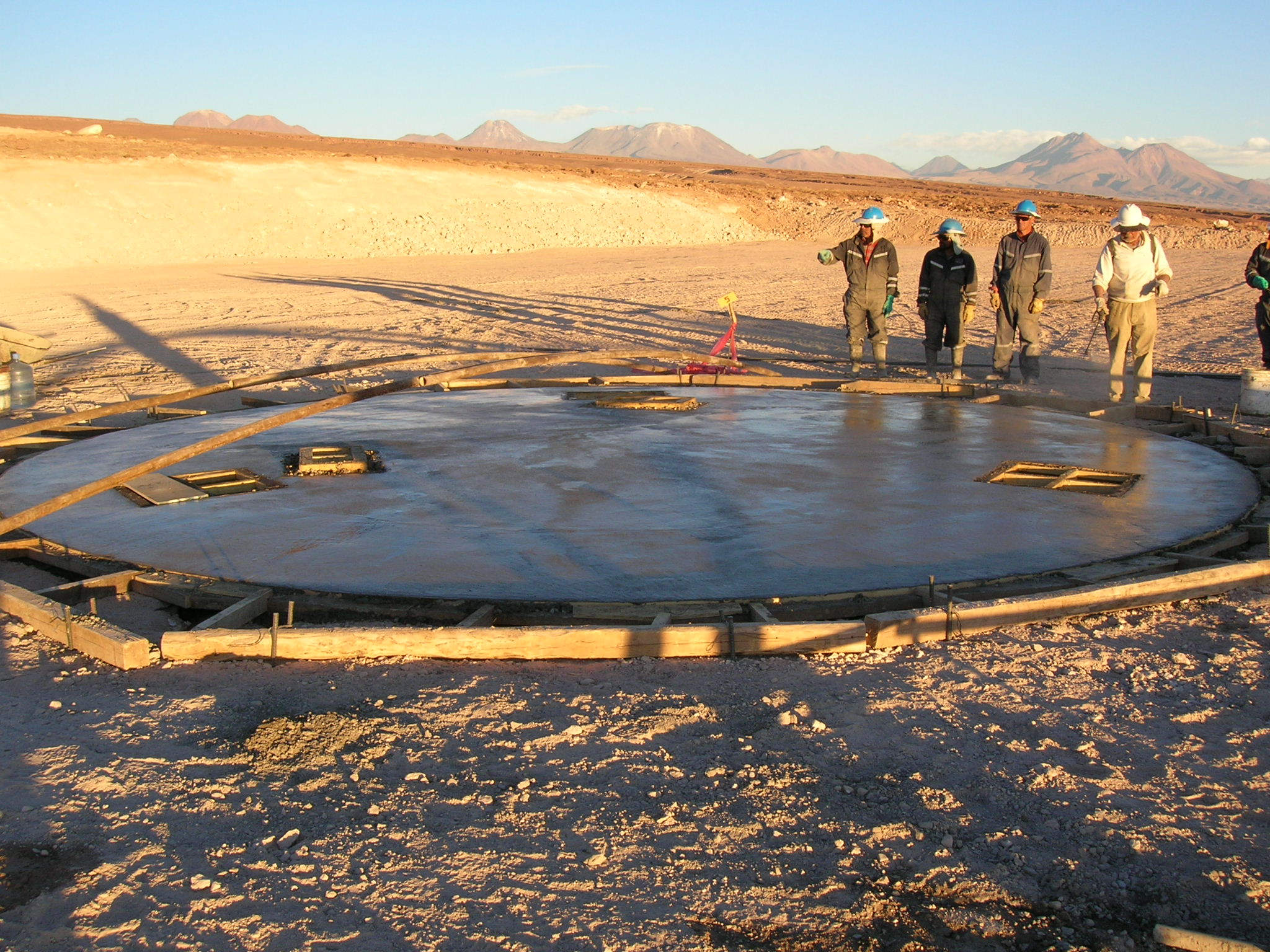 Late June view of the Vertex Site Erection Facility, Foundation Number 5. This is the first completed production antenna foundation, due to host an antenna within the next six months or so.
New Business--Project news/updates (Wootten, Wilson, Kawabe)

System Technical Requirements now in final comments on ALMA EDM.
ASAC Meeting - Several items require action by the Science IPT.
Science Requirements -- Draft RF Membrane reqirements, Amplitude Calibration Device Technical Specs and comments
Characterization -- Characterization has ended but the observing conditions on the site remain magnificent. Many times per week the PWV measured by APEX has been below 0.5mm.

JAO Project Scientist Turno now in effect, Kawabe in place, transitioning to Wootten September 1. New PS/JAO ad soon. ESO has an opening for European ALMA Project Scientist.
Current Science IPT Schedule. The graph shows the schedule at the beginning of 2006; clicking on it brings up a pdf of the current schedule. A major difference is the new dates for PSI/first fringes, now moved to March 2007.
Directories
Science IPT Group Activity Reports
Please include your Group Activity Report here (How to Enter Your Report), or email it to AlWootten
Project Scientists
Science IPT -

Commissioning and Science Verification
CRE on Subreflector tilt: Passed by CCB, on to Board.
CRE on scattering cone: In process, final comments due.
Outer edge of the subreflector. In process, further study by Hills and student.
Specifications for the quarter wave plate have been drafted by C. Brogan.
Registration is CLOSED for Science with the Atacama Large Millimeter Array (ALMA) II November 13-17; Madrid, Spain. An additional day has been added to the schedule; 300 persons have indicated a desire to register but only ~250 can be accommodated.

Submillimeter Frequency Protection.

TR reports that work continues on the science justification of the molecular species and the bands that need the most protection.

Astronomer Outreach: NRAO Newsletter ESO Newsletter. NRAO ALMA Calendar
ARCs.
Group Activities (all)
Next meeting is on August 30th (14:30 UT) to avoid conflict with the IAU.
Emerson/Laing/Vila-Vilaro -- Instrument Scientists
Conway, Holdaway -- Configuration Group
The Technical specifications and SOW for the IFB for the AOS Road network design have been contracted. A contractor will be on the site 7 August to begin design. A design for road and fiber network at the high site is expected in September. Design of the extended array should occur during October-November.
New Configuration submitted for approval Wootten presented to ASAC, Board. Still before CCB.
Proposed ACA Configuration for comment.
ArrayCenter shows photos of the region of the center of the Array, taken this week.
Robert Lucas -- SSR
Michiel Hogerheijde -- DRSP
The update of the DRSP is now under way. Coordinators for the various science sub-themes have been identied and are listed on the DRSP web site. Their task is to (1) review the DRSP 1.0 projects in their area for updates, and (2) suggest new projects in your area. Both items should take into account the evolving science questions and the increased capabilities of ALMA. There still are a few vacancies which I will try to fill soon. The entire list of DRSP authors has also been contacted solliciting project updates directly.
The current time line is

1 July 2006 : Announcement of DRSP 2.0
15 September 2006: DRSP projects due
1 November 2006: Due date review of the the projects by members of JSAC, ESAC, ASAC, and ANASAC (tbc)
15 November 2006: Reply by DRSP authors to reviews due
15 December 2006: Final DRSP 2.0 on the web, and summarized in a report to ASAC
Update of Commissioning and science verification plan due 15 August.
Mark Holdaway/Steve Myers, Reid -- Imaging
The CR4 hygrometer arrived about 2 weeks ago in Tucson, Angel checked its status. He found the pumps used to pump the outside air into the chilled mirror chamber were faulty, the coating of the chilled mirror was somehow damaged affecting its reflectance and consequently the determination of the absolute humidity in the sample parcel of air. After this evaluation was done he sent the instrument to John Buetow at Buck Research incorporated to give it maintenance and for recalibration. The instrument was delivered to the manufacturer. Angel is now waiting for his own evaluation of the status of the instrument and the estimated price to bring the instrument on shape and well calibrated. This device will be deployed to the OSF in late Fall.
Science Corner:
Calendar
Official JAO Calendar
New!!
ALMA Events of Interest
(see also Al's
ALMA Biweekly Calendar
)
2006

Day

Date

Time

Event

location

details

We

Jun 28

1430UT

ALMA Sci IPT Telecon

Telecon

Fri-Sun

Sep 20-22

All Day

Pre-Production Design Review for the Vertex ALMA Antenna

Duisberg, Germany

Thurs-Fri

9-10 November 2006

all day

ALMA Board Meeting

Madrid

TBD
Upcoming Meetings
IAU XXVI General Assembly
Prague, 14-25 August 2006
*Sessions of Particular ALMA Interest*
A Summer School on "(Sub)Millimetre Observing Techniques"
Victoria, BC, Canada 14-17 August 2006
Fifth IRAM Millimeter Interferometry School
October 2-6, 2006 Grenoble, France
Science with the Atacama Large Millimeter Array (ALMA) II
November 13-16; Madrid, Spain
Astrophysical Masers and their Environments
2007 March 12-16, Alice Springs, Australia 50th anniversary of the founding of NRAO
Delayed
NRAO wishes to remain 49 a bit longer...; Charlottesville, Virginia See also
NAASC listing
--
AlWootten
- 24 Jul 2006