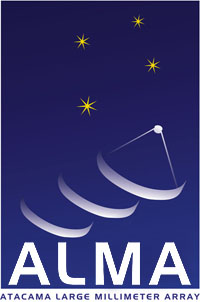 ALMA North American Science Advisory Committee Telecon Phone Meeting 2006-February 24 This page is available at
https://safe.nrao.edu/wiki/bin/view/ALMA/24Feb06Minutes
Call date: 2006-02-24 19:00 UT (Friday)
Call time 14:00 ET or 19:00 UT
Duration: 1 hr
USA Number: 877-874-1919
Outside USA Number: +1 203-320-9891
Passcode: 185064
Leader: John Hibbard
---
Attendance
ANASAC Members (
Attendees in RED
):
John Bally (U. Col.) (2008)

Andrew Baker (U. Md.) (2008)
Andrew Blain (Caltech) (2007)

Crystal Brogan (U. Hawaii) (2008)

Chris Carilli (NRAO) (2006)
Dick Crutcher (U. Ill.) (2006)
Xiaohui Fan (U. Az.) (2007)

Jason Glenn (U. Col.) (2006)

Mark Gurwell (CfA, Harvard) (2006)
Paul Ho (CfA, Harvard) (2008)

Doug Johnstone (HIA/DAO, Victoria) (2007)

Lee Mundy (U. Md) (2007)
Joan Najita (NOAO) (2006)
Jean Turner (UCLA) (2007)

Jonathan Williams (U. Hawaii) (2008)

Christine Wilson (McMaster U.) (2007)

Mel Wright (UC Berkeley) (2008)

Min Yun (U. Mass) (2006)
(
Bold
= Member of ASAC) NRAO
Fred Lo
Al Wootten
John Hibbard
Darrel Emerson
Agenda
1) Old Business (Hibbard)
Agenda
and
Minutes
of 06 January 2006 meeting.
Minutes approved
. Action items from last time:
2) ANASAC membership turnover/new members (Crutcher)
Replacements (Terms expiring in February, 2009) [Partial list]

Chris Carilli (NRAO) X-Gal/high-z Member of ASAC
Todd Clancy (SSI) Planetary
Terry Herter (Cornell) Instrumentation/LAT
Kelsey Johnson (UVa) X-Gal Star clusters
Elizabeth Lada (UFla) Gal Star clusters
Alycia Weinberger (DTM) UV/Debris Disks

ANASAC Chair?

To be done offline

ACTION: Find replacement Chair for ANASAC

WHO: F.K.Lo
DUE: ASAP
DONE:
3) Project News (Wootten)
4) ASAC Report (Carilli)
5) NAASC (Hibbard)
P. Vanden Bout stepped down as NAASC Head on Jan 1 2006.

A. Russell is Acting Head of NAASC
J. Hibbard is Acting Head of NA ARC

C.Brogan starts at NRAO/NAASC on Monday, March 6 2006.
New NAASC staffing plan available at http://www.cv.nrao.edu/naasc/NAASCops_v0.2.doc. Includes staffing ramp-up and budget for 2006-2013. Made available for NA cost reviews, but not totally blessed. Plan to hold internal review (including Canadians) before summer.
Discussions with Sean Dougherty, Jim Hesser, Lewis Knee & James Di Francesco (NRC) about Canadian involvement in NA ARC. Several have joined monthly NAASC organizational meetings. James is official liaison. Will probably get together at June AAS to discuss further joint efforts.
NAASC members will be involved in test of pipeline and offline software subsystems in the coming months. Will also participate in user interface "focus group" end of March in Socorro.
EPO-coordination effort underway with JAO. Desire executive-neutral ALMA presence at international meetings (IAU, Madrid). Executive-flavored presence at regional meetings can use this material as starting point.
JAO Ops coordination meeting planned for mid-march. 1st antenna due at OSF Q1 2007. 2nd Q4 2007. Thereafter 1 every 2mo. So plan to hire 6 ops staff by end of 2006 (see agenda for listing of proposed positions).
JH: read these on your own, and let me know of any questions
6) NAASC Grants (Hibbard)
At the June 2005 f2f meeting, the ANASAC expressed an interest in having the
NAASC
fund a grants program to fund work at the universities on ALMA related projects. My impression was that this would be ~few months work for faculty, postdocs or grad students on work to support ALMA science goals and generate excitement about the project (e.g., generating ALMA simulations; demonstrating ALMA observing modes; illustrating potential results from DSRPs); please correct me if I am wrong. This could be tied to an issue that came up at the January ALMA Town Meeting, where there was some discussion about supporting students work on mm/submm projects prior to ALMA operations. We have decided to start a pilot project in 2006, contingent on the eventual NRAO operations budget. We would like the ANASAC to consider how to define, solicit, select, and monitor such projects. Much of this should probably happen offline. One condition on the grants would be that the ALMA Science IPT would have to have considerable input into which projects are selected.
Could be in form of fellowship for grad students. Any ALMA related work would be eligible (this includes mm, submm, and/or interferometry). Decided to set up a sub-committee discuss these points and send around a proposal. The following agreed to serve on this committee - Baker, Williams, Glenn. Draft proposal in discussion with others, and present at next meeting (or before via email).

ACTION: Draft proposal for NAASC grants program. To include: who/what would be funded? How advertised/solicited? How selected? How monitored?

WHO: AB,JG,JW
DUE: before next telecon
DONE:
7) ALMA Meetings & Workshops (Hibbard/Wootten)
Talks from Jan2006 AAS ALMA Town Meeting are on-line at https://safe.nrao.edu/wiki/bin/view/ALMA/AasTalks. New brochure at http://www.alma.nrao.edu/ALMAHandoutJan06.pdf
Z-Machine meeting (Jan 13-14 2006 in Charlottesville) went great. Nice job Andrew Baker and SOC. Program, pictures, and pdfs of talks/posters available online at http://www.cv.nrao.edu/naasc/zmachines/. Would like to hold similar (N~70) meetings at NAASC each year.
NRAO-CV has been asked to host the next Bioastronomy meeting in 2007. See email from A.Boss on agenda page. This is much larger meeting that NAASC workshop (N~240 instead of ~70) and much broader (SETI, prebiotic molecules including lower frequency work, planet formation, maybe more on the biology side). Should we consider hosting this instead of NAASC workshop in 2007?

JH put this off until next time, after telecon with A. Boss. So for next time, think about meetings you would be willing to help organize.

Update on this item, based on discussion in NAASC and telecon with A. Boss about bioastronomy meeting: many of us in the NAASC feel that a bioastronomy meeting that has one day devoted to an ALMA level 1 science goal would not have the same intellectual capital as a 2 day workshop devoted to that topic, so if the ANASAC has good ideas and the wherewithal, we'd like to try another workshop in 2007. Whether or not bioastronomy happens would be independent of this, although we should not overlap in time.

Future workshop suggestions:

Something joint with Herschel in early 2007 (but probably in Pasadena)
Phase-transfer calibration (suggested by A. Wootten), but there will be a meeting on this Oct 2-4 2006 in Cambridge UK.
Astrochemistry/biology - but see bioastronomy meeting plans above.
J.Williams suggests disks - either protostellar/protoplanetary or accretion disks in general
other ANASAC suggestions?
timeframe: should avoid NRAO 50th (March? June? Oct?) and Bioastronomy (if it happens).
ACTION: Put workshops on agenda for next ANASAC meeting

WHO: Hibbard
DUE: before next meeting
DONE:

ACTION: Think of workshop topics for 2007 for n~70 participants to be held at NAASC, that you would be willing to be on SOC for.

WHO: All members
DUE: before next meeting
DONE:
Making the Most of the Great Observatories, 22-24 May, Hilton, Pasadena
There will be an ALMA Special Session at the Calgary AAS meeting. Theme: Imaging Star Formation in the Cosmos with ALMA (see description on agenda, or AAS Webpage
IAU XXVI General Assembly Prague, 14-25 August 2006. There will be an ALMA booth near ESO and NRAO displays. See agenda for sessions of Particular ALMA Interest
--
JohnHibbard
- 13 Mar 2006