Date: 23 May 2006 Time: 4:00 pm EDT (4:00 pm Santiago; 2:00 pm Socorro, 1:00 pm Tucson) Phone: Phone: (434)296-7082 (CV SoundStation Premier Conference phone 3rd floor). No Video planned. Past agendas, etc on MMA Imaging and Calibration Division Page.
Discussion notes in

Red font
News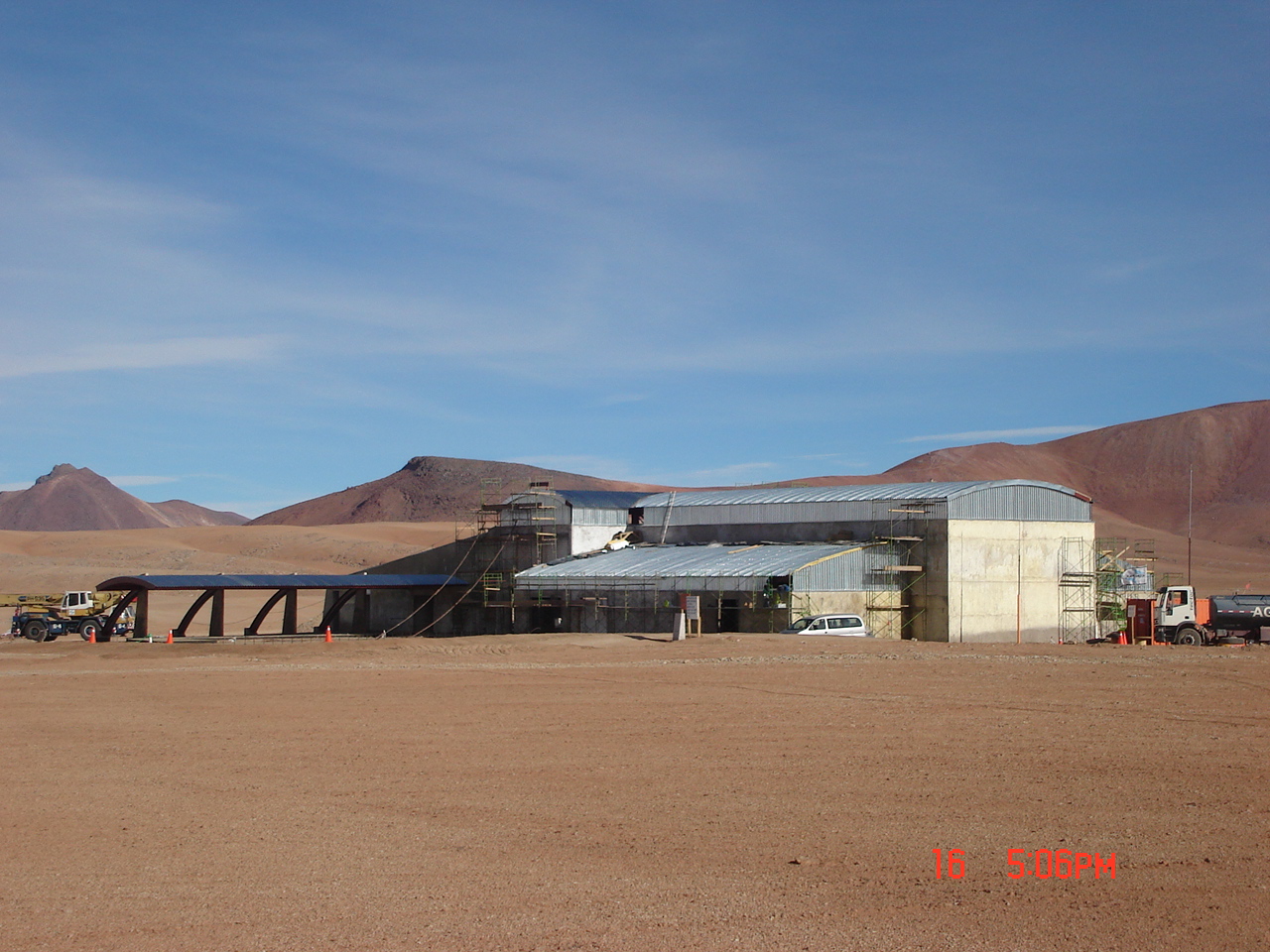 The AOS TB Shell is finished!
Project news/updates

Operations, funding, NSB approval of ALMA funding, Project Scientist advertisement.
Construction progress
Topics
Schedule--First fringes now not expected before April 2007; this has a tremendous impact. PSI Schedule. PSI ATF Support Science Commissioning 30Mar2007 21Feb2008
Science Requirements -- Yet another Version of the revised document has been written.
Tracking beyond the sidereal rate with ALMA
Calibration -- Calibration of ALMA Version 9 now to committee. Review of Amp, Phase examples tomorrow.
Transporter CRE: AIs were generated to move this along today.
Membrane: Baryshev report expected about 1 June, according to GHT. This test is on anisotropicity of a material thought to be RA7956. Also Saito/JP measurements reportedly exist on resistive loss. Ediss memo of some time ago on dielectric constant is done. Other tests we might think of include polzn effects and ? Any APEX data?
CRE on Subreflector tilt: SS still holding off on this one.
CRE on scattering cone: SS stated today that a drawing is needed. However, he OWNS the current drawing from the spec. I think the action is on him to change this (as does Zivick) as part of the CRE asap. Is this an interaction between Richard Hills and SS?
Outer edge of the subreflector. JM wrote a CRE. Upon whom does this action lie? Robert do you know if Richard has any plans along this line?
ITU; Spectral line items.

Tony Remijan has looked into this over the last couple weeks and has some leads on trying to find some private funding. Tony talked to John Pearson at the ACS meeting last week about it and John said he can accept money from the private sector. The question that Tony is still looking into is if this will be a "contribution" from the company or if they will want to have some of their own work done in the lab if they help finance it. It is slow going by some progress is being made.

ICDs:
Solar calibration Mark has drafted a document on this subject.
Polarization widget. Crystal has begun a discussion.
ASAC Charge in agenda.
Simulations
Weather stations: Angel reports that he is in contact with C. Hermant of the JAO office with regard to sending the CR4 to Tucson where Angel will steer it through recalibration.
Science Corner:
Last week, Science Magazine published an
article
on ALMA's path to its rebaselined budget. Also at
this spot
.
Calendar
Official JAO Calendar
New!!
Events of Interest
(see also Al's
ALMA Biweekly Calendar
)
| | | | | | |
| --- | --- | --- | --- | --- | --- |
| 2005 | | | | | |
| Day | Date | Time (EST) | Event | location | details |
| | May15-16 | All Day | ALMA Ops Group meeting | CV | |
| We | May17 | 1430UT | ALMA Sci IPT Telecon | Telecon | |
| Thurs | 25 May | 11amEDT? | ALMA Board | Telecon | TBD |
| | May17 | 1430UT | ALMA Sci IPT Telecon | Telecon | |
| Tues-Weds | June 13-14 | all day | ALMA Board Meeting | Santiago | TBD |
| | Jun19-20 | all day | ALMA AIV CSV Meeting | Santiago | |
| We | Jun 28 | 1430UT | ALMA Sci IPT Telecon | Telecon | |
| Thurs-Fri | 9-10 November 2006 | all day | ALMA Board Meeting | Madrid | TBD |
Upcoming Meetings
Complex Molecules in Space: present status and prospects with ALMA
May 8 to 11, 2006, Fuglsoecentret, near Aarhus, Denmark
MAKING THE MOST OF THE GREAT OBSERVATORIES
May 22-24, 2006 Pasadena, CA
SPIE
24-31 May, Orlando, Florida
The Red Rectangle
23-25 May 2006 - Charlottesville VA, USA
ALMA Special Session
AAS/CASCA 4-8 June, Calgary
Coalition for National Science Funding Hill Exhibition
7 June, Rayburn House Office Building, Washington
61st OSU International Symposium on Molecular Spectroscopy
, June 19-23, 2006, Columbus Ohio USA
The fate of gas in galaxies
July 12-14, 2006 ASTRON, Dwingeloo,
IAU XXVI General Assembly
Prague, 14-25 August 2006
*Sessions of Particular ALMA Interest*
Science with the Atacama Large Millimeter Array (ALMA) II
November 13-16; Madrid, Spain
Astrophysical Masers and their Environments
2007 March 12-16, Alice Springs, Australia 50th anniversary of the founding of NRAO
Delayed
NRAO wishes to remain 49 a bit longer...; Charlottesville, Virginia See also
NAASC listing
--
AlWootten
- 23 May 2006