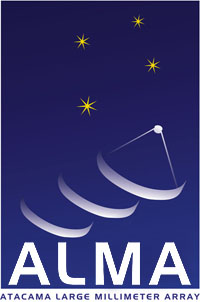 previous meeting
next meeting
*
2009-1-21 15:30 UT
* Note: C. Wilson points out line noise may be muted by pressing *6 which works thru the call center.
* Duration: 1 hr
* USA Toll Free Number: 877-874-1919
* Toll Number: +1-203-320-9891
* Passcode: 185064
* Leader: Al Wootten
*
Attendees:
Topics
1 Old Business The enhanced
Agenda
from last meeting is available. Science IPT
notes
from last month's telecon are attached to the bottom of the agenda.

The ALMA Compact Array under Construction, Dec 2008. See
other images and animations
. See
other images
and
transporters
.
New Business--Project news/updates. 30 Nov Schedule View (Hills, Peck)
Commissioning Scientists have arrived in Chile - Denis Barkats joined January. Applications under review for new positions.
ALMA Status Report R. Hills or A. Wootten. See Newsletter links below.

Site: Installation of foundations continues. dozens of high site pads have received structural concrete. A plan to populate these for CSV and beyond beginning with the ACA pads is being pursued.
Antennas: Melco No 2 conditional acceptance occurred Dec 19. Vertex No 1 has completed some acceptance tests. Acceptance likely to be in February 2009.
Front Ends: The first "engineering model" is being used in Melco No 2. The second "engineering model" front-end from the EA FEIC is in Chile, tested, at the OSF. The third is expected from the EU FEIC in February.
Back Ends: Some LO items remain on the critical path to high site interferometry.
Correlator: The first quadrant at the AOS is humming contentedly along. See new ALMA Memo No 284 on phasing the correlator--VLB, pulsar applications.
Software: Moving toward deployment of OSF interferometer.
US Decadal Review

Notice of Intent filed for ALMA. NRAO and community members will produce and submit white papers on important science questions to be addressed by facilities which will or may exist during the next decade. These are due 9 Feb-14 Feb.

ASAC Matters.

Report delivered to Board.
Face-to-face meeting in Chile 28-29 Jan.
Panel to prepare ALMA Development Proposal has had several telecons, draft report written (see link).

Astronomer Outreach:

New

JAO ALMA Webpages. ESO Newsletter No 16 NRAO eNews ALMA News. NAOJ News. NRAO ALMA Calendar
Directories
Science IPT Group Activity Reports
Please include your Group Activity Report here (How to Enter Your Report), or email it to AlWootten
Project Scientists
Science IPT

Change Control Board items Nothing major that is new here. Lots of details on ICD's, etc.,being tidied up. (Hills)
ATF: (Laing)

Summary. ATF closed 19 Dec, A shutdown plan has commenced.
AIV wiki OSF/AIV Daily log.

OSF (Peck)

Next meeting is on Feb 18th (15:30 UT). Mar 18th for the following month.
Commissioning and Science Verification

Plan.
A request for additional manpower has been approved. Advertisements will be resent out.
A detailed study of the thermal and RF properties of various designs of calibration load has been released. It is rather large Load_models.pdf. A discussion occurred in the Calibration Group last month.
Presentation was made of ALMA plans to the US National Radio Science Meeting, followed by a visit to the NAASC and discussions.
Robert Lucas -- eSSR
working on version 2.1, adding some projects, cleaning up.
summary spread sheet almost completed.
Some items to be added - more polarization cases, pulsars, is there anything on fine-structure in hot haloes using S-Z?
Science Corner:
Presentations at the
UsRm
National Radio Science meeting:
Calendar
Events of Interest
(see also Al's
ALMA Biweekly Calendar
)
| | | | | | |
| --- | --- | --- | --- | --- | --- |
| 2008 | | | | | |
| Day | Date | Time | Event | location | details |
| | Jan 21 | | Sci IPT telecon | Telecon | |
| | Jan 26-27 | | CASA Tutorial, Santiago | ESO Vitacura | |
| | Jan 28-29 | | ASAC f2f meeting, OSF | OSF | |
| | Jan 29 | | ALMA Board telecon | | |
| | Feb 18 | | Sci IPT telecon | Telecon | |
| | Mar 11-13 | | ALMA Board meeting | OSF | |
Upcoming Meetings
213th AAS Meeting
Jan 4-8, Long Beach, CA; NRAO Town Hall evening 7th.
ALMA and ELTs: A Deeper, Finer View of the Universe
Mar 24-27, Garching, Germany.
Millimeter and Submillimeter Astronomy at High Angular Resolution
June 8-12, Taipei, Taiwan. --
AlWootten
- 2009-01-16