ALMA North American Science Advisory Committee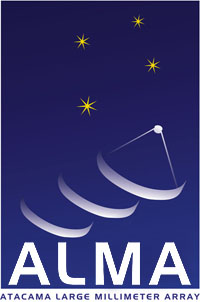 ; ALMA North American Science Advisory Committee Telecon meeting Apr 21, 2011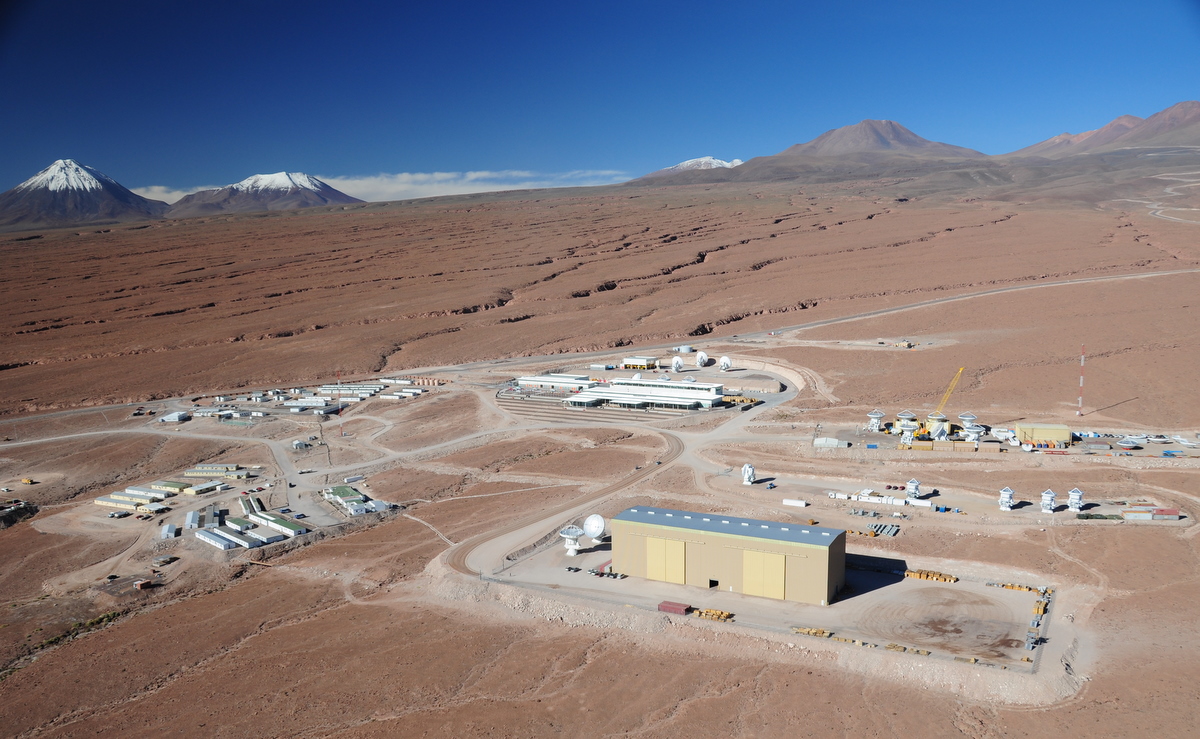 Overview of the contractor and Technical areas at the OSF. Credit: ALMA (ESO/NAOJ/NRAO), W. Garnier (ALMA) Acknowledgment: General Dynamics C4 Systems Information for those calling in.
Call date: 2011-04-21 02:00 pm EDT or 18:00 UT (Thursday)
Duration: 1 hr
* USA Number: 1-888-989-3306

Outside USA Number: +1 517 968 4643

Passcode: 2935920#

Leaders: A. Bolatto, C. Lonsdale
---
Topics
Discussion Items
Report on ALMA progress at Chile (Wootten)

For a recent summary see Science portion of last JAO Report: ALMA JAO Science Report attached at bottom.

SV Progress: See Science Report.

Previous reports for the project as a whole are at ALMA Monthly Reports.
Ten antennas are available: DV01 in pad A137; DV04 in pad J505; DV06 in pad T704; DV07 in pad J510; DV08 in pad T703; DV09 in pad N602; DV10 in pad N606; PM01 in pad T702; PM02 in pad T701; PM03 in pad J504.
Birdseye view of the antenna locations.
Correlator, Central LO upgrades finished; power and antenna station upgrade in progress.
Last night: Weather: pwv started at 2 mm, dropped to 0.7 mm during the night
Furthermore at the OSF, DV11 and DV12 are engaged in interferometry as part of the test interferometer (scheduled for today after some reconfiguration). Vertex antennas through 13 and Mitsubish antennas PM01-PM03 have been accepted and are undergoing commissioning or outfitting. The AEM antenna DM41 has just (today) been accepted by ALMA. The first Mitsubishi 7m antenna is scheduled for acceptance very soon.

update on the preparations for ES

update on ALMA community day proposals: how many, where, etc (Lonsdale)

update on NA call for ALMA development proposals (Wootten)
ASAC activities
NSF Letter
Astronomer Outreach:

NAASC ALMA-related workshop(s) in 2011 (+)

Meeting title: "Outflows, Winds and Jets: from Young Stars to Supermassive Black Holes"
Committees (SOC) NAASC: Lonsdale, Lacy, Brogan, Kimball; ANASAC: Neufeld, Padgett, Scott, Williams, Wilner; Taiwan: Ho; GBT, EVLA, VLBA: TBD; Chile: TBD (no chair volunteer yet)

Any Other Business
Astronomer Outreach: JAO ALMA Webpages; ALMA Newsletters; ARC-maintained wiki of ALMA science meetings and training events; NRAO eNews; NAOJ News.
Science Corner
Events of Interest
| | | | | | |
| --- | --- | --- | --- | --- | --- |
| 2011 | | | | | |
| Day | Date | Time | Event | location | details |
| 1 Jun | 2011 | | ALMA ES Proposals | JAO/NAASC | Archive opens |
| 30 Jun | 2011 | | ALMA ES Proposal Deadline | JAO/NAASC | |
| 30 Sept | 2011 | | ASAC ES Commences | JAO | |
| 5-6 Oct | 2011 | | ASAC f2f | | |
Upcoming Meetings
218th AAS Meeting
May 22-26, 2011 Boston, MA
The Molecular Universe
May 30 - June 3, 2011 Toledo, Spain
Star Formation through Spectroimaging at High Angular Resolution
June 20-24, 2011 Taepei --
AlWootten
- 2011-04-21