Date: 20 May 2008 Time: 4:00 pm EDT (4:00 pm Santiago; 2:00 pm Socorro, 1:00 pm Tucson) Phone: Phone: (434)296-7082 (CV SoundStation Premier Conference phone 2nd floor room 209). No Video planned. Past agendas, etc on MMA Imaging and Calibration Division Page. __Discussion notes in
Red font__Emerson Mangum Glendenning Wootten Reid
News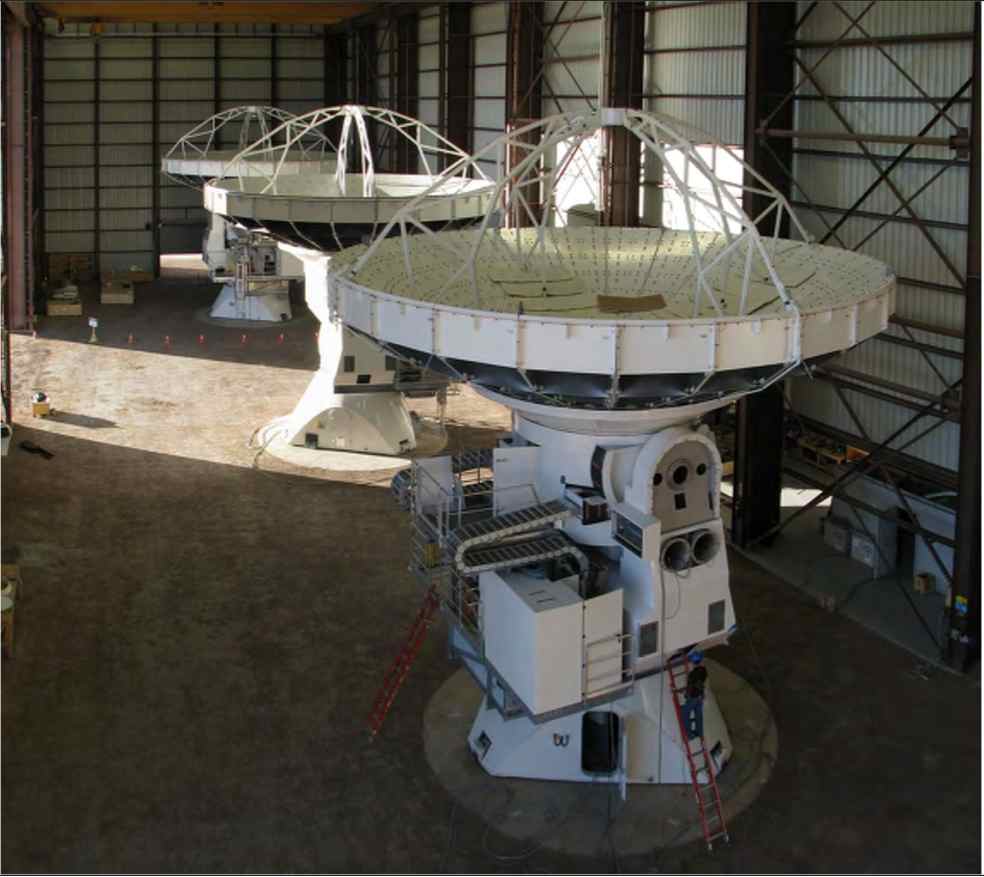 Vertex Antennas 2, 3 and 4 in the Site Erection Facility hangar. Antenna No 2 will be moved to an outside foundation for further testing soon.

Interferometric spectrum of Orion from ATF, reduced in CASA.
Ongoing Items

ASAC: ASAC Report. ANASAC discussion 23 May.
Topics
Personnel; Commissioning Scientists, postdocs etc.
ATF/OSF activities
Band 10 Frequencies
Configuration
AOB?
Science Corner:
Calendar
see Al's
ALMA Biweekly Calendar
)
Official JAO Calendar
Events of Interest
| | | | | | |
| --- | --- | --- | --- | --- | --- |
| 2008 | | | | | |
| Day | Date | Time | Event | location | details |
| | May 15 | | ALMA Board | Telecon | |
Upcoming Meetings
URSI General Assembly
Aug 7-16, Chicago
Transformational Science with ALMA: The Birth and Feedback of Massive Stars, Within and Beyond the Galaxy
Sep 25-27, Charlottesville. --
AlWootten
- 20 May 2008