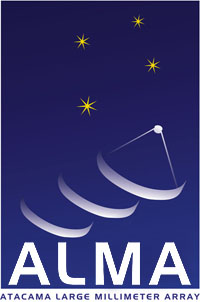 previous meeting
next meeting
Topics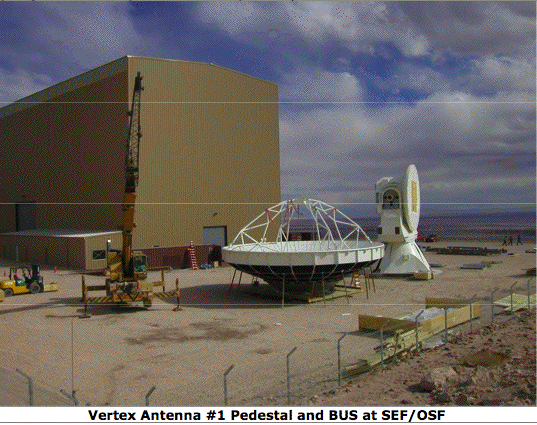 The first production antenna is being assembled at the OSF Technical Facility! See
other images and animations
.
New Business--Project news/updates (Wootten, Testi, Morita)

Welcome to Leonardo Testi in Garching as European ALMA Project Scientist!
CIPT CDR5 22-25 May, in Charlottesville. In addition to the usual CIPT internal review function, this year there are other functions--a review for NAOJ and a review for NSF. There is an external review panel chaired by Dick Crutcher. The Science IPT has been asked for: " a brief presentation from the NA Project Scientist with his perspective on the issues and risks. and "To clarify the second item, the panel was asking specifically about a 5-10 presentation from Al on the issues and risks as seen from the (Project) scientist perspective to provide further context. This should be squeezed into the Tuesday morning session." Comments?
22 May: Discussion initiated by the PE on whether FE No. 1 should be installed at the ATF, or whether it should go directly to Chile. This discussion is largely programmatic (we all agree it is desirable if possible), addressing

will the FE have satisfactorily completed its acceptance requirements? If not, what is the plan for completing them?
does the rest of ATF dependancies, e.g. two station correlator, preproduction BE, etc., still mesh with the FE testing at ATF?
is this the best use of ATF resources? (what else would we accomplish at ATF in e.g. interferometry if we did not send FE there?)?

Standard documents
JAO Project Scientist Turno now in effect transitioned to Wootten.
Current Science IPT Schedule. Current Operations Schedule. (2007 May 11)
Directories
Science IPT Group Activity Reports
Please include your Group Activity Report here (How to Enter Your Report), or email it to AlWootten
Project Scientists
Science IPT -

Front End Change Control Board items. See ASAC presentation on this subject, linked above.
ATF: As per discussions with Emerson the current schedule is below. Please let Al and Debra know if anyone has any issues with this.
| | |
| --- | --- |
| 2007 | |
| Day | Event |
| May 13-21 | Peck: AEC holo acceptance; OPT. |
| May 21-27 | Emerson (until 30th), Hunter: Holography, OPT. |
Astronomer Outreach: NRAO Newsletter ESO Newsletter NAOJNews. NRAO ALMA Calendar
ARCs.
Group Activities (all)
Next meeting is on June 20th (14:30 UT). July 18th for the following month.
Emerson/Laing/Vila-Vilaro -- Instrument Scientists
Conway, Holdaway -- Configuration Group
The Technical specifications and SOW for the IFB for the AOS Road network design have been completed. A design for road and fiber network at the high site is to be bid for construction shortly. Design of the extended array is complete; bids for antenna pad construction are out.
Final configuration design. We continue to assess performance (see imaging, below). Tony will set up an independent group to assess configuration performance.
New <4km Configuration submitted for approval Passed CCB.
Proposed ACA Configuration approved.
ArrayCenter shows photos of the region of the center of the Array.
Pointing Design document now drafted.
Calibration Plan: Current version of the calibration plan and associated documents ("examples", "roadmaps", "matrices", etc.) posted. Comments welcome.
Calibration Examples: The "meat" of the Calibration Plan. Review of these documents nearly complete, some need updates.
Ancillary Calibration Devices: Documents which describe the weather station and temperature profile technical specifications have been developed. Initial purchase documentation for (P,T,RH,Ws,Wdir) measurement devices sent to Robert Laing. NOTE: I need suggested vendors for the temperature profiler.
Robert Lucas -- SSR
Latest SSR meeting (2007-05-09); June meeting cancelled due to time conflict with Computing Leads meeting.
Critical Design Review 5 occurred in May. Generally successful.
Computing IPT subsystem leads met in Socorro last week.

New ATF 'csar' Jeff Kern, leads a team dedicated to 24/7 ATF support (but some effort diverted from development).
Integration/testing of Single Dish in July/Aug at ATF
Integration/testing of interferometry starting also : September; continued until ATF stops.
Many implementation details discussed and clarified.

WVR software meeting in Grenoble currently (TelCal)
ASDM changes being implemented/integrated. Freezout intended for end of year.
Michiel Hogerheijde -- DRSP See ASAC presentation on this subject, linked above.
All DRSP2.0 projects have now been reviewed and response of the authors is requested by Friday April 20. On April 17 a preliminary analysis was discussed by ESAC. The main conclusions were

Out of 149 projects from 53 authors, 42 were revised w.r.t. DRSP 1.0; 18 are entirely new; and the reminder (85) was either unchanged or no response was received (but still reviewed).
The distribution over science areas has not changed much.
Integration times were tweaked here and there, but the main uncertainty lies in including realistic overheads.
Quite a few projects requested cross-correlation of the 7m ACA antennas with the baseline-ALMA 12m antennas. While for some projects this is indeed essential, for most this was used only to increase the sensitivity. In terms of scheduling and operations this may be undesirable, and this needs to be reflected in the DRSP to make sure the 7m*12m is not 'overbooked'. How do we want to do the bookkeeping on the 7m*12m requests?
Details of the DRSP 2.0 still need to be entered into a spreadsheet, and a tally will be made of requested bandwidths / spectral resolution settings for later translation into correlator modes. OT is almost ready to try this out using DRSP 2.0 projects.

Hogerheijde presentation on DRSP2.0 to the ASAC
Once the response of the authors is in, the DRSP2.0 will go
on-line
without password protection.
Commissioning and Science Verification
Mark Holdaway/Steve Myers, Reid -- Imaging
CASA Simulator Report

Bojan Nikolic will be evaluating the CASA simulator for testing an atmospheric phase model the Cambridge group is developing.
On 7 May, Radford reports that he went over to the NRAO container to recover the accumulated interferometer data. I found,
alas, the interferometer had stopped in mid February. I tried restarting it, but there is something wrong with the software setup. I didn't have enough time to investigate further. I suspect the hardware is fine but the software needs reinstallation, which is a half day task and will be much easier with the network and other amenities of the AOS TB. Next time.
The battery bank ESO2 now supplying power at the AOS will be moved to the guardhouse at the intersection of CH23 and the ALMA Road. Ulf Kaberger to implement.
Splatalogue.net became active this week after setting up the database in Manchester and putting out some fires with the database (i.e. server crashing, etc.)
AJMK and TR now both have access to the Splatalogue database in Manchester.
The database mirror has been set up at NRAO-CV.
AJMK is working on the ~200 edits sent by TR for resolving the QNs in the database.
Science Corner:
Papers in astro-ph recently from the Madrid ALMA Conference:
Calendar
Official JAO Calendar
New!!
ALMA Events of Interest
(see also Al's
ALMA Biweekly Calendar
)
| | | | | | |
| --- | --- | --- | --- | --- | --- |
| 2007 | | | | | |
| Day | Date | Time | Event | location | details |
| Mowe | May 14-16 | all day | ALMA FE Optics CDR | f2f (Laing attending) | Grenoble |
| Th | May 17 | 21:30 UT | ALMA Board Telecon | Telecon | |
| | May 22-25 | all day | Software CDR5 | f2f | Cville |
| | Jun 13-14 | all day | Nutator PDR | Vila-Vilaro attending | Taipei |
| We | Jun 20 | 1430UT | ALMA Sci IPT Telecon | Telecon | |
| | Jun 27-28 | all day | ALMA Board Meeting | f2f | Santiago |
| | Jun 29-3Ju1 | all day | AMAC f2f Meeting | f2f | Santiago |
| | Sep 12-13 | all day | B6 CDR | f2f | Cville |
| We | Jul 18 | 1430UT | ALMA Sci IPT Telecon | Telecon | |
Upcoming Meetings
OBSERVING PLANETARY SYSTEMS
March 5-8, Santiago
Presentations Online
Astrophysical Masers and their Environments
2007 March 12-16, Alice Springs, Australia
Presentations Online
Astronomical Spectroscopy and the Virtual Observatory
March 21-23, Villafranca del Castillo, Villanueva de la Cañada, close to Madrid
Molecules in Space and Laboratory
2007 May 2007 14-18, Paris, France.
Frontiers of Astrophysics, a Celebration of the National Radio Astronomy Observatory's 50th Anniversary
, June 18-21, 2007, Charlottesville.
Transformational Science with ALMA: Through Disks to Stars and Planets
June 22-24, 2007, Cville
North American URSI
meeting July 22-26, Ottawa
ALMA Community Meeting and the Workshop on Surveys for ALMA
3-6 Sept, Garching
Massive Star Formation: Observations Confront Theory
10-14 Sept, Heidelberg
Astrophysics in the Next Decade: JWST and Concurrent Facilities
September 24-27, 2007, Tucson Arizona See also
NAASC listing
--
AlWootten
- 19 Jun 2007