ALMA North American Science Advisory Committee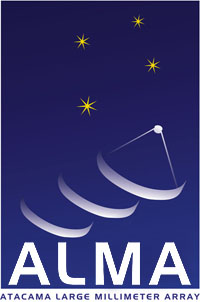 ; ALMA North American Science Advisory Committee Telecon meeting Jan 20, 2012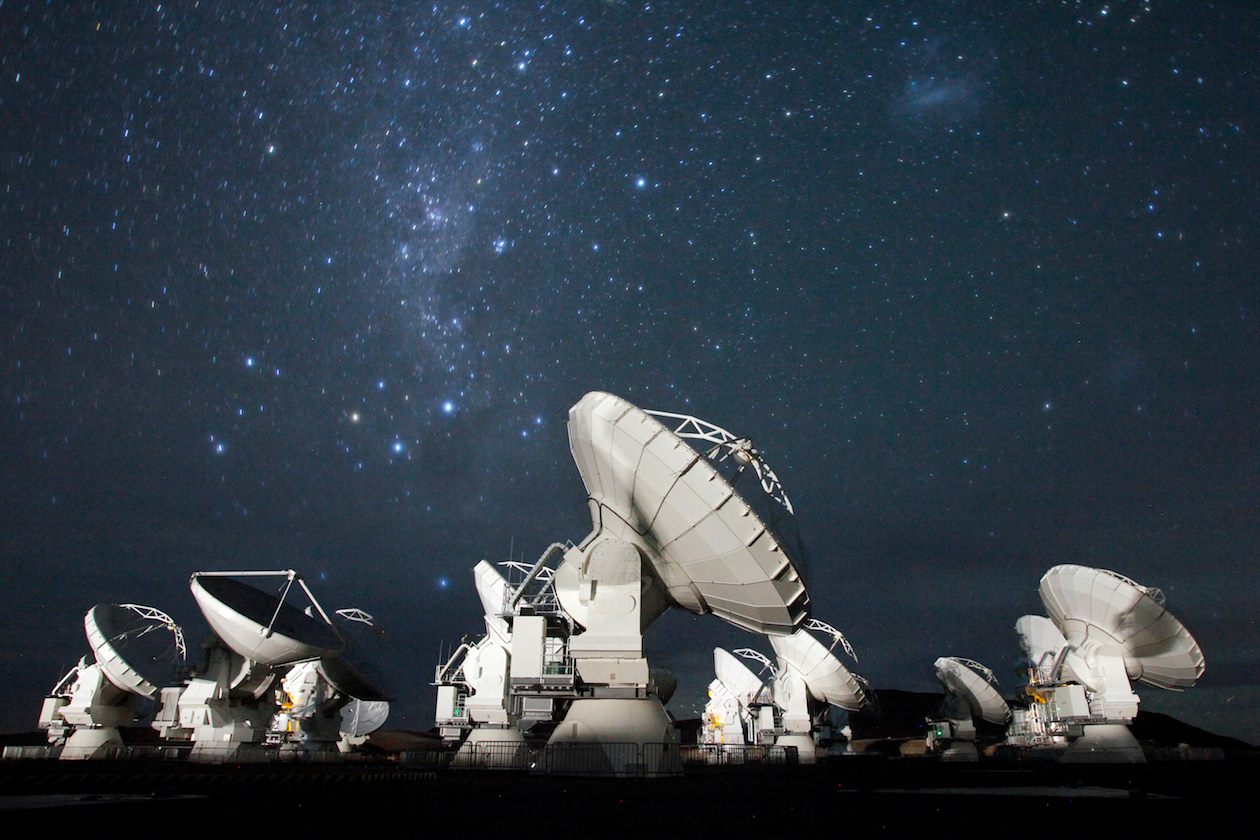 Twenty-seven antennas are shown in place at the AOS in late December. Photo J. Guarda c ALMA (ESO/NAOJ/NRAO).
Call date: 2012-01-20 04:00 pm EST or 21:00 UT (Friday)
Duration: 1 hr
* USA Number: 1-888-989-3306

Outside USA Number: +1 517 968 4643

Passcode: 2935920#

Leaders: R. Osten, A. Wootten, C. Lonsdale
---
Topics
Old Business The enhanced Agenda from last meeting is available. Minutes from that meeting are available.
New Business under Discussion.
Discussion Items
Report on ALMA progress at Chile (Wootten)

Construction -
Operations
Current Status

Cycle 1 Lookahead

Call, Deadline expected boreal spring 2012.
Observations expected after completion of Cycle 0.

NAASC during Early Science

All PIs have been notified of the status of their projects.
AAS No 219 has occurred--any feedback? * ALMA Development

The Call for ALMA Development Studies was issued 21 Nov.
ALMA Development Steering Committee (ADSC) (ALMA Deputy Director L. Ball, W. Wild, M. McKinnon, S. Iguchi, R. Hills), formed Oct 2011. ALMA Board has endorsed some projects.
Thanks for nominees for referees for proposal

NSF portfolio review. The deadline for any community-based input to the NSF senior review is Jan. 31.
ASAC activities

Recent Agenda, 18 January.
A response from the JAO to the ASAC recommendations is included at the ASAC agenda linked above.

Astronomer Outreach:

NAASC ALMA-related workshop(s) in 2011 (+)

Meeting preregistration: Outflows, Winds and Jets: from Young Stars to Supermassive Black Holes
Committees (SOC) NAASC: Lonsdale, Lacy, Brogan, Kimball; ANASAC: Neufeld, Padgett, Scott, Williams, Wilner; Taiwan: Hsien, Ho; GBT, EVLA, VLBA: Lockman, Chandler
Mar 3-6, 2012, Charlottesville

Dates of next telecons

20 Apr 2012
16 Mar 2012
17 Feb 2012

Other Business
Astronomer Outreach: JAO ALMA Webpages; ALMA Newsletters; ARC-maintained wiki of ALMA science meetings and training events; NRAO eNews; NAOJ News.
Science Corner
First
ALMA SV data
has appeared!
Events of Interest
| | | | | | |
| --- | --- | --- | --- | --- | --- |
| 2012 | | | | | |
| 11 Jan | 2012 | | Special Session | Austin | |
| 13 Jan | 2012 | | NRAO CDE | Berkeley | |
| 20 Jan | 2012 | | ANASAC Telecon | | |
| 17 Feb | 2012 | | ANASAC Telecon | | |
| 22-23 Feb | 2012 | | ASAC f2f | ESO ARC | |
| 3-6 Mar | 2012 | | Science Workshop | | |
| 16 Mar | 2012 | | ANASAC Telecon | | |
| 20 Apr | 2012 | | ANASAC Telecon | | |
Upcoming, very recent, or ongoing Meetings
USNC-URSI
4-7 January, 2011, Boulder, Colorado
219th AAS Meeting
9-12 January, Austin, Texas
Cosmic Masers: From OH to Ho, IAU Symposium 287
January 29 - February 3 2012, Stellenbosch, South Africa
Outflows, Winds and Jets: from Young Stars to Supermassive Black Holes
2012 Sat, March 3, 2012 – Tue, March 6, 2012 Charlottesville, Va Pan-Executive ALMA "First results" workshop in Chile: likely delayed until December. Working group: L. Testi, A. Wootten, M. Saito. --
AlWootten
- 2012-01-18