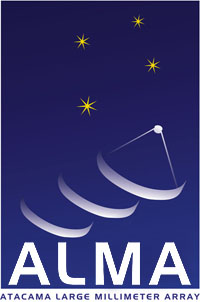 previous meeting
next meeting
Topics
The
VxRSI
SEF construction is in full swing. Photo by Sakamoto.
New Business--Project news/updates (Wootten, Wilson, Kawabe)
Standard documents
JAO Project Scientist Turno now in effect transitioned to Wootten. Project Scientist News.
New people

Heads of Administration, Science Operations, Technical Services, Project Scientist plans.
Jeff Wagg, postdoc in Socorro.

Directories

Science IPT Directory All contributors to ALMA Science IPT (Sept06). This was recently updated. Please send AW any corrections or changes. * Please update your information for the new edition.
ALMA Directory ALMA Directory v3.0
ALMA JAO Directory ALMA JAO Directory
Science IPT Group Activity Reports
Please include your Group Activity Report here (How to Enter Your Report), or email it to AlWootten
Project Scientists
Science IPT -
Operations Working Group documents are available. Status Report. Development Wish List section for written expansion or comment.
Astronomer Outreach: NRAO Newsletter ESO Newsletter NAOJNews. NRAO ALMA Calendar
ARCs.
Group Activities (all)
Next meeting is on Jan 17th (14:30 UT). 21 Feb and 21 March for the following months.
Emerson/Laing/Vila-Vilaro -- Instrument Scientists
Conway, Holdaway -- Configuration Group
The Technical specifications and SOW for the IFB for the AOS Road network design have been contracted. A contractor will be on the site 7 August to begin design. A design for road and fiber network at the high site is expected in September. Design of the extended array should occur during October-November.
New Configuration submitted for approval Passed CCB.
Y+ configuration now under design by Holdaway.
Proposed ACA Configuration approved.
ArrayCenter shows photos of the region of the center of the Array.
Calibration Plan: Current version of the calibration plan and associated documents ("examples", "roadmaps", "matrices", etc.) posted. Comments welcome.
Calibration Examples: The "meat" of the Calibration Plan. Review of these documents nearly complete.
Ancillary Calibration Devices: Documents which describe the weather station and temperature profile technical specifications have been developed. RFQ packets going out to vendors, with likely responses by end of January 2007. NOTE: I need suggested vendors for the temperature profiler.
Robert Lucas -- SSR
Latest SSR meeting (2006-12-13)
Many of us attended the Alma Science Meeting
Holography control software is completed and tested at the ATF; being used for Science tests right now
Development of Single Field Interferometry is now the main focus.
Science Archive detailed requirements are to be reviewed very soon in the SSR.
Michiel Hogerheijde -- DRSP
The update to DRSP 2.0 is well under way. So far I have received 50 project descriptions, including 17 new ones. I have reminded the coordinators of 8 science areas (out of a total of 22), that I have not received any input from them yet. I hope to have their input within 2 weeks. Update: some input still pending. I will follow up on this soon.
On the same time line I will approach about 10-15 persons from ASAC, ESAC, ANASAC, and JSAC to review 5-10 projects EACH by the end of November. The projects will be made available on the DRSP web site. I still aim for a initial report on the DRSP update by the end of the year. Update: I am running behind with this. I will get to this within the next week, but the final DRSP 2.0 is likely to be delayed until early 2007.
Commissioning and Science Verification
Mark Holdaway/Steve Myers, Reid -- Imaging
Andrew J. Markwick-Kemper (AJMK) presented
Splatalogue
- the Spectral Line Database for Molecular Spectroscopy, at the Molecular databases for Herschel, ALMA and SOFIA meeting from 6 Dec 2006 through 8 Dec 2006 in Leiden. On 12/11/06 AJMK and TR had a conference call to discuss the topics of the meeting. Some of the results from the meeting were:
3/30 of the presented talks had anything to do with databases. Of these talks, Splatalogue was very well received by the astronomical community as a necessity for ALMA, Herschel and SOFIA. Work should continue bringing together the lab and astronomical community by the AWGSLF.
Very little time was left for discussion at the Leiden meeting and as a consequence, the question was asked if another meeting on this topic should be scheduled. AJMK and TR, along with JH and CC, think the next meeting on this topic should be organized by the AWGSLF and discuss the progress of Splatalogue. The meeting date should be sometime next Fall.
The question was raised if NRAO should contribute to a data analysis tool for spectral line observers. AJMK and TR feel that we should not develop a tool from scratch but provide support to existing tools such as the one developed by Brian Drouin at JPL. Comments or suggestions would be appreciated.
Finally, AJMK reported that from that participants of the meeting, support from ALMA and NRAO for this database was almost non-existent. AJMK reports that the impression from the participants at the meeting is that ALMA was "hostile" toward these types of efforts (tools, databases, etc). We don't know why this is the case but as the AWGSLF continues to reach out to the lab community, hopefully this concern will be alleviated.
Update of Splatalogue:
Public release is still slated for the beginning of the year.
We are approaching ~50% of the species being "resolved".
Mirror database set up in Charlottesville. Plans for the data transfer will occur at the beginning of the next year. The interfaces have been set up for both the Manchester and NRAO sites.
The final report from the Pasadena meeting can be found here:
Final Report
The European Space Agency is organizing an international workshop Astronomical Spectroscopy and the Virtual Observatory at the European Space Astronomy Centre (ESAC). The main goal of the workshop is to outline needs and challenges that astronomical spectroscopy will be facing in the coming years, and to identify how the unique capabilities intrinsic to the Virtual Observatory concept can meet them. To achieve this goal, the workshop will bring together experts in different branches of astronomical spectroscopy and scientists and engineers active in the VO international endeavor.
Science Corner:
Calendar
Official JAO Calendar
New!!
ALMA Events of Interest
(see also Al's
ALMA Biweekly Calendar
)
| | | | | | |
| --- | --- | --- | --- | --- | --- |
| 2006 | | | | | |
| Day | Date | Time | Event | location | details |
| Wed | Dec 6 | 1430UT | ASAC Telecon | Telecon | |
| | Dec 6-7 | all day | ACA correlator CDR | Japan | |
| Thu | Dec 7 | | ALMA Board Telecon | Telecon | |
| | Dec 14 | all day | LLC and LO Photonic Rx DR | Cville | |
| We | Dec 20 | 1430UT | ALMA Sci IPT Telecon | Telecon | |
| Fri | Dec 29 | 1800UT | ANASAC Telecon | Telecon | |
| Wed | Jan 3 | 1430UT | ASAC Telecon | Telecon | |
| | Jan 16-17 '07 | all day | Transporter FDR | | |
| We | Jan 17 | 1430UT | ALMA Sci IPT Telecon | Telecon | |
| | Jan 18 | | ALMA Board Telecon | Telecon | |
| | Jan 24-5 | all day | PSI Review | | AOC |
| | Jan 30-1 | all day | AEM antenna PPDR | Mestre | |
| | Feb 6-7 | all day | B9 Cartridge CDR | | |
| Wed | Feb 7 | 1430UT | ASAC Telecon | Telecon | |
| Thu | Feb 15 | | ALMA Board Telecon | Telecon | |
| We | Feb 21 | 1430UT | ALMA Sci IPT Telecon | Telecon | |
Upcoming Meetings
Science with the Atacama Large Millimeter Array (ALMA) II
November 13-17; Madrid, Spain
Molecular databases for Herschel, ALMA and SOFIA
6 Dec 2006 through 8 Dec 2006 Leiden, Netherlands
Fourth Chilean School of Astrophysics--Interferometry in the Epoch of ALMA and VLTI
4-8 December 2006, Santiago, Chile
AAS Meeting
5-10 Jan, 2007, Seattle, Washington
Asian Radio Astronomy Winter School
January 22-26, 2007 National Astronomical Observatory of Japan (NAOJ), Mitaka, Tokyo, Japan
OBSERVING PLANETARY SYSTEMS
March 5-8, Santiago
Astrophysical Masers and their Environments
2007 March 12-16, Alice Springs, Australia
Astronomical Spectroscopy and the Virtual Observatory
March 21-23, Villafranca del Castillo, Villanueva de la Cañada, close to Madrid Frontiers of Astrophysics, a Celebration of the National Radio Astronomy Observatory's 50th Anniversary", June 18-21, 2007, Charlottesville.
Transformational Science with ALMA: Through Disks to Stars and Planets
June 22-24, 2007, Cville
USNC URSI
9-14 July, Albuquerque, NM Astrophysics in the Next Decade: JWST and Concurrent Facilities. September 24-27, 2007, Tucson Arizona See also
NAASC listing
--
AlWootten
- 13 Dec 2006