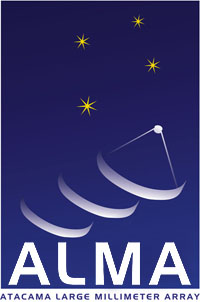 previous meeting
next meeting
2007-12-19 14:30 UT

Please check your local time; it may have changed!

Duration: 1 hr
USA Toll Free Number: 877-874-1919
Toll Number: +1-203-320-9891
Passcode: 185064
Leader: Al Wootten

Attendees: Reid, Brogan, Wootten, Testi, Emerson, Hills, Remijan, Lars, Peck, Hales, Mangum, Richer, Hunter, Lucas, Hogerheijde, Morita, Myers, Hibbard, C. Wilson
Topics
The
VertexRSI
antenna number two is under assembly in the Site Erection Facility 2007 November 29. Parts for Antenna number 3 are in port. See
other images and animations
. See
other images
.
New Business--Project news/updates (Hills, Peck)

Board, ASAC News.

ASAC Charges for discussion 1-2 Feb 2008.
Neil Nagar has joined ASAC, taking Diego Mardone's seat. J. van Gorkum has resigned; Blain will serve the remainder of her term. Kelsey Johnson will assume Blain's seat on the committee.

JAO, ARC news:
Science IPT
Current ALMA System Block Diagram
Risk Register v7.0 Need to update to make current; our leaders are living in the past.

Current Science IPT Schedule. Current Operations Schedule. very high level summary Schematic IPS. (2007 Novemer 30)
Directories
Science IPT Group Activity Reports
Please include your Group Activity Report here (How to Enter Your Report), or email it to AlWootten
Project Scientists
Science IPT -

Change Control Board items (Hills):

Cross-polarization specifications (No 173): CRE reportedly accepted, though CCB notes are not yet available. See note from Hills at the edm discussion, which is linked.
Hot and Ambient Load requirements (No 183): Please see discussion on edm.
RF membrane: Recent investigations have confirmed that the loss in performance caused by the Goretex membrane is much higher than had apparently been expected. The problem is that with a thickness of half a millimetre and a refractive index of ~1.14 there are peaks in the reflection at ~133, 400, 666GHz, etc. Most of this reflection is terminated on ambient temperature sources in the "widget" space in front of the receiver. For bands 2, 3 and 4 where the noise temperatures are expected to be low, the loss of sensitivity may be as high as 7%. Hills is working with Ricardo Finger on investigations of alternative materials. Much more on this topic can be found at RF Membrane Wiki.

ATF: On 2007 Nov 30 a milestone was reached at the ALMA Test Facility. Interferomety under control of ALMA software was improved to the point that interferometric determination of the baseline between the two antennas and pointing will become possible. Kudos to the correlator team J. Pisano, R. Amestica, J. Perez, and D. Guo and to J. Kern, R. Hills, A. Peck, D. Emerson, A. Hales, J. Meadows and R. Ridgeway for their efforts on the hardware, the software and the synthesis of the system despite heavy clouds and rain.(Peck)

Summary
Goals: (1) Get software working (2) Training personnel and developing procedures
Priorities:

(1) Test (total power) functionality needed for antenna acceptance testing
(2) Dynamic Interferometry (software control of fringe rotation and delay)
(3) Write data in ALMA format
(4) Perform Calibration measurements such as Pointing Interferometrically
(5) Fast Switching

Current total power functionality available includes (not necessarily with ALMA/CIPT software):

Optical pointing (Acceptance 2007-May-24; much work still needed)
holography (Acceptance 2007-May-31; still needs work)
focus (2007-July-2?; still marginal but workable)
radiometric continuum pointing (2007-Sep-12; still needs much work)

Spectral-line pointing needs to be available in Q1 2008 for single dish testing in Chile.
The current schedule is below. Please let Alison and Debra know if anyone has any issues with this. During the current period foci of interest include to understand the behavior of the Line Length Corrector and to measure the baseline correctly.
| | |
| --- | --- |
| 2007 | |
| Week | Event |
| Dec 16 | Remijan, Indebetouw: More interferometry exercises. Support for data output work |
| Dec 22 | Christmas/New Year break; no Sci IPT staffing |
| Dec 29 | Christmas/New Year break; no Sci IPT staffing |
| Jan 5 | Emerson? |
| Jan 12 | Hunter, Laing |
2007

Week

Event

Jan ??

VxRSI

antenna contractor handover testing begins 7 Jan
Astronomer Outreach: ESO Newsletter

New

ESO Messenger with Antenna article,

New

ESO ALMA News

New

NRAO Newsletter appearing soon. NAOJ News. NRAO ALMA Calendar
ARC News.
Group Activities (all)
Next meeting is on January 16th (14:30 UT). February 20th for the following month.
Emerson/Laing/Vila-Vilaro -- Instrument Scientists
PSI at the ATF: Schedule, Daily Logs

Remijan's site to submit updates/logs/checklists for most of the procedures necessary to operate and get up to speed on the current status of the software and control systems at the ATF can be found at: ATF Updates. Please use this system at the ATF so the next member of the science IPT who arrives on site has the most recent version of the checklists and updates.

Please also enter something in the daily log section!

If you want a new database created for new checklists that does not fall under Science IPT Notes, contact Remijan with the title of the checklist you desire and he will add it to the site.
Commissioning and Science Verification
Holdaway, Conway -- Configuration Group
Holdaway's description of the development of the design for the extended ALMA configurations, rev 2 for edm.
Eduardo Donoso and Simon Radford determined the separation between the planned ALMA antenna station A104 and the existing CBI generator plant is about 50 m. Tony Readhead and Radford agree this separation should be adequate for CBI operations and maintenance.
Array layout on the high site; weather station locations have orange dots. PDF. The Technical specifications and SOW for the IFB for the AOS Road network design have been completed. A design for road and fiber network at the high site is to be bid for construction shortly. Design of the extended array is complete; bids for antenna pad construction are out.
Final configuration design. We continue to assess performance (see imaging, below). We continue to assess configuration performance.
New <4km Configuration approved Passed CCB.
Proposed ACA Configuration approved.
ArrayCenter shows photos of the region of the center of the Array.
Steve Myers/Rob Reid (Mark Holdaway)-- Imaging
CASA Simulator Report

The Library of standard ALMA images for simulation is available.
Dirty beam images have been made for all of the ALMA configurations, for both snapshots and 4h exposures at a variety of declinations.
Bojan Nikolic is using the simulator to make u-v data and maps when investigating the effects of atmospheric phase and, in the future for trying out phase-correction techniques.

Pointing selfcalibration for mosaics
Pointing Design document now drafted.
Calibration Plan: Current version of the calibration plan and associated documents ("examples", "roadmaps", "matrices", etc.) posted. Comments welcome.
Calibration Examples: The "meat" of the Calibration Plan. Review of these documents nearly complete, some need updates.
Ancillary Calibration Devices: Documents which describe the weather station and temperature profile technical specifications have been developed. Initial purchase documentation for (P,T,RH,Ws,Wdir) measurement devices has been made by Leonardo.
Robert Lucas -- SSR
Latest SSR meeting (2007-12-12).
Regular testing of subsystems and integrated system at the ATF.(see SSR link above)
Michiel Hogerheijde -- DRSP
While I work on including the author responses to the referee comments, the DRSP 2.0 web site continues to be password protected. If you would like access (keeping in mind that the author responses have not been added yet) use: username=review and password=chajnantor! (including the exclamation mark).
Science Corner:
Dynamic Scheduling on the GBT
Notes on Dynamic Scheduling on the GBT
Calendar
Official JAO Calendar
ALMA Events of Interest
(see also Al's
ALMA Biweekly Calendar
)
| | | | | | |
| --- | --- | --- | --- | --- | --- |
| 2007 | | | | | |
| Day | Date | Time | Event | location | details |
| | Jan 10 | | NRAO Town Hall 12:45pm | Austin Tx AAS | |
| | Jan 15 | | ESAC face-to-face meeting | Garching | |
| | Jan 18 | | ANASAC telecon | --- | |
| | Jan 23-24 | | Nutator CDR | ASIAA | |
| | Feb 1-2 | | ASAC face-to-face | Santiago | |
| | Feb 7-8 | | WVR CDR | | |
Upcoming Meetings
North American URSI
meeting Jan 3-6 2008, Boulder
AAS
meeting Jan 7-11 2008, Austin, Tx (NRAO/ALMA booth)
IAU Symposium 251 Organic Matter in Space
Feb 18-22, Hong Kong
The Cosmic Agitator - Magnetic Fields in the Galaxy
2008 March 26-29 Lexington. See also
NAASC listing
--
AlWootten
- 14 Dec 2007 *
SciIPT19Dec07notes.txt
: Al's jottings during the discussion.