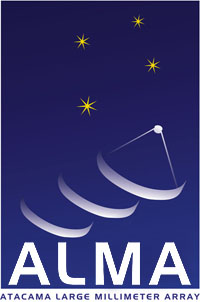 ALMA North American Science Advisory Committee Telecon Phone Meeting 2005-October 18
Call date: 2005-10-18 18:00 UT (Tuesday)
Call time 14:00 EDT or 18:00 UT
Duration: 1 hr
USA Number: 877-874-1919
Outside USA Number: +1 203-320-9891
Passcode: 185064
Leader: John Hibbard
Agenda:
---
0)
Attendees in RED
ANASAC Members:
John Bally (U. Col.) (2008)

Andrew Baker (U. Md.) (2008)

Andrew Blain (Caltech) (2007)
Crystal Brogan (U. Hawaii) (2008)
Chris Carilli (NRAO) (2006)
Dick Crutcher (U. Ill.) (2006)
Xiaohui Fan (U. Az.) (2007)
Jason Glenn (U. Col.) (2006)

Mark Gurwell (CfA, Harvard) (2006)

Paul Ho (CfA, Harvard) (2008)
Doug Johnstone (HIA/DAO, Victoria) (2007)
Lee Mundy (U. Md) (2007)
Joan Najita (NOAO) (2006)
Jean Turner (UCLA) (2007)
Jonathan Williams (U. Hawaii) (2008)
Christine Wilson (McMaster U.) (2007)
Mel Wright (UC Berkeley) (2008)
Min Yun (U. Mass) (2006)
Bold
= Member of ASAC
NRAO
Fred Lo
Al Wootten
Darrell Emerson
John Hibbard
1) Briefing on ALMA Cost Review - K.Y. Lo
3400 pages of material, including 31 presentations (752 pages) were prepared and distributed to the Committee.
Cost Review just finished at Garmisch. Overall comments were very positive. Reviewers were impressed by the team and the state of the project. They remain concerned about several issues, especially the structure of the project at the level above the project managers. A serious outstanding issue is how do you coordinate the executives so that decisions are made which are the best for the project? Antenna procurement, potential issues with OSF highlight cooredination issues between Executives. Now that the committee will produce its report, having given an exit summary to all including Michael Turner. Catherine Cesarsky reissued ESO council statement that the Europeans remain strongly committed to the project. Recognizing increased cost, they are ready to add 90MEuro or more for a 50 element array. Mike Turner in turn said that there were three options from the US point of view: ALMA with 50 antennas, 40 antennas, or zero antennas. Fred stressed that the ANASAC needs to decide how to proceed based on the North American communities point of view. If it is important, let NSF know.
Open discussion:
RC: Was there discussion about cost cutting options beyond the number of antennas?
KYL: The other options give up lots of capability without saving much money. We're willing to give up residencia and live in prefab buildings. This may not be the case with ESO. If the "value" of the OSF stays the same, and ESO wants to pay the difference (e.g., to get a swimming pool), then that is their option. Would still only get the value of the OSF, not the dollar/euro amount.
MSY: Clarify please one thing. NSF had announced they signed contracts for up to 32 antennas. How does this jive with Turners statment of 50, 40, 0 antennas?
KYL: All funding is annual so there is always a provision to stop. The commitment to 25 or more antennas is providing funding is available.
RC: So the needed funds are ~95MEuro or ~$110M?
KYL: Yes, although this does not include the edxtra cost of two contractors. We do not now share either the one time costs or the volume discount. Ops will cost more, as will monitoring two contracts. The JAO will delineate the costs.
Baker: What happens if we deliver fewer antennas than Europe? Less observing time?
KYL: This depends on negotiations. We feel we need compensation owing to the EU decision to go with the other antenna. We could end up with fewer than 25 antennas but a 50/50 "value" contribution.
LGM: My understanding is that there is 95M+ Euros. For NA side it will be $110M plus extra costs owing to extra antenna costs.
KYL: Yes. NSF must assess how realistic it is to get this much money, or to what level they think they can obtain funding. It is unacceptable to seek additional funds after this.
LGM: Did the review address the question of a 40 antenna ALMA's cost? How much savings if the US cut back to a 40 antenna array?
KYL: I do not have those numbers.
RC: Is there any indication of the senior review playing a role?
KYL: No, that is the AST budget. Of course, with zero antennas, they won't have to worry about operations.
RC: Do you have a feeling on the timescale?
KYL: Turner will make a presentation at the 30 Nov NSB meeting. They will make a recommendation, and NSB will decide next spring at the earliest.
RC: Do you have specific suggestions on what the anasac could do?
KYL: Do you know of RSVP? This is a BNL project which was started as MRESC project with design to begin construction this year. At a cost review, the budget went up 1.7x, operating budget went up 3x. The NSB decided upon determination (story in October Physcs Today). A lot of parallels. The main difference is that RSVP, as one NSB member commented, was that there was lukewarm support in the physics community. After all, the processes they were seeking are rare! ALMA is different. Every observation is a guaranteed result. If we want to make sure of support, we need to emphasize the transformational aspects of ALMA.
CW: Was RSVP international?
KYL: I think not. Even though ALMA is intl, in NSF's mind zero antennas is an option. I had to remind members of the team that the NSF director himself brought up cancellation.
RC: I would think this places a greater emphasis on the AAS town meeting. Should we think of restructuring that?
LRM: It is an opportunity for a large scale statement of support.
AB: Besides comment on the project, should have a statement on supporting operations too.
KYL: Yes. Mention support of grants.
AB: Will the NSB look at operations also?
KYL: That is a nontrivial sum. There is awareness of it. I find it odd that they do not cite the decadal review, or consider that it must be funded.
AB: Is there a known cap on how much the antennas might cost?
KYL: It is fixed price; we know the max cost. With changes, though there is opportunity for cost growth. We have a 5% contingency, which covers our expectations. The committee endorsed the Cost Review, but cautioned against delay. They noted that a year ago we would have had 64 antennas. One can discuss why there was a year delay, but that is a story for another day. The committee can endorse the cost now but cannot given the extraneous factors which may affect things in the future.
JH: Is Vertex worried?
KYL: Yes, they have asked us about this.
Ho: Has NSF cancelled a project which was international and of similar scope?
KYL: Gemini was one. Can you add insight?
Ho: The Panel addressed cost, and said that those costs were reasonable. The estimates for CTC were reasonable. We didn't see big savings or any place where the costs were indeterminate. Unfortunately the number is still seen high in comparison to what is funded. We only considered 50 antennas.
CW: Will Turner present a recommendation in the Fall, or only in the Spring?
KYL: He wanst to support ALMA I believe; he has said this and doesn't relish his current title of RSVP killer. His term ends in March. If ALMA dies, he would leave a dubious legacy. But the number of antennas depends on the realities.
RC: Will his successor be on board when he leaves?
KYL: It is hard to say. I expect Turner to make the spring presentation.
LGM: Judith Sunley may be acting for several months I understand; there is no search.
RC: Did you send our letter?
KYL: I sent it to van Citters. I don't think that letter would make too much difference to Turner. We need to let NSB get the message.
RC: Turner is giving a colloquium here at UI on Thurs; I'll talk to him.
AB: What is the timescale for NRAO asking NSF for ops funding?
KYL: You may have an idealistic picture. They decide our funding before we ask. You can let NSF know what you think at any time. This year we were forced to eat the Ops budget. This cannot go on. For the Senior review a member of the panel said that emails about NOAO were very effective.
CW: Perhaps we should move directly on to the AAS Town Meeting, and do my ASAC report after
2) AAS ALMA Town Meeting - J. Hibbard
This will be held on Monday Jan 9th 1-2pm at the winter AAS meeting in Washington D.C.. Current agenda:
Welcome - K.Y. Lo
Project Status - Adrianne Russell (includes update on construction project and a few slides on NAASC).
ALMA Science Goals - C. Carilli
Discussion
We want to keep the presentations to under 25min, to leave >35min for discussion. We would like to know if the community would prefer less on construction and more on the
NAASC
?
The ANASAC membership expressed a strong opinion that it was premature to focus on the NAASC at this time.
Open Discussion:
RC: ALMA itself is in danger. In this case, talking about the NAASC seems the wrong thing to do. Best use would be to garner community support. We should talk abut the science and make it clear that community support is needed.
MSY: For goals, maybe give trade of 40 vs. 50 antennas?
LSM: Its hard to effectively communicate 40 vs. 50 antennas. 50 vs. zero is a much easier case to make.
Ho: Maybe we should invite Mike Turner to give a talk?
Baker: We'd have no control over what people would say to him.
LSM: Emphasis on science goals. Not a lot about construction. Show pictures of things being built, give a time line, then science science science.
MSY: Not just science, or people will walk out.
Crystal: We should bring up the science center to make the case for spport for operations funding.
CW: If in Canada, I would give the basic facts: where the over-runs are from; where the danger is coming from. Fred should be honest and forthcoming about the state of the project. Budget can end on positive note b/c cost review was big success.
LSM: You should have a vugraph showing the cost of gasoline, steel, carbon fiber when the antenna prices were fcosted and today. Much of overrun due to rise in commodities.
MSY: We should stack the deck: get ALMA supporters in there.
CW: And other key players from wavelengths that benifit from ALMA.
LSM: You should have the ability to have people write letters right then and there, with a laptop and letter template. Good timing - just two months before the NSB meeting in March. (this comment may be from someone else:) Refer to ALMA as a bold dream, transformational
CW: But who to write to? You can only ask people to write a letter once.
LSM: We'd better know who to write to by the time of the meeting. NSB has 1-2 physicists, no astronomers, a solar physicist.
Also for the AAS, we'd like to make a request for ALMA graphics. We would like to update the graphical material for the ALMA display and brochure (brochure available at
http://www.cv.nrao.edu/~awootten/mmaimcal/anasac/ALMAHandoutApr05.pdf
). We are keeping a list of ALMA related simulations at
http://www.cv.nrao.edu/naasc/alma_simulations.shtml
. If anyone knows of any additional work, particularly graphically pleasing work, please let us know.
I didn't get a chance to highlight this at the telecom. Pass along any suggestions to me.
3) ASAC Report - C. Wilson
Minutes
of yesterday's ASAC Telecom
ASAC draft report will be done in ~1 week. Then to board & ANASAC.
They reviewed the new configuration plan & endorsed planning for the ARCS. Expressed concern that ARCs are starting slowing and that there doesn't seem to be any coordination. This leads to a danger of replication of effort.
Time allocation: brainstormed. Rough strategy: separate regional TACs, but a common international TAC to deal with the results. Each partner TAC wold have different science panels, and the chairs of those panels could sit on the international TAC. Working on this. Want to persuade the Board.
Realized that "Demonstration Science" has two aspects - Science, and pretty images. Call these "Science Verification" and "ALMA Public Images".
Open Discussion:
CC: EU ARC has 6 subregional centers - Gr, Fr, Sp, UK, NL, Sweden. Significantly different from NA ARC.
Time runing out. RC notes that next scheduled meeting is Jan 6. CW suggests we might want telecom in December, when we know what happened at the Nov 30 NSB meeting and might better formulate action we want to take at Town Meeting. RC will email about this.
---
We did not get to any of the following items. JEH would appreciate some discussion among the ANASAC membership about a possible grants program, with concrete suggestions or a statement of non-interest.
4) NAASC Grants - J. Hibbard
At the June f2f meeting, the ANASAC expressed an interest in having the
NAASC
fund a grants program to fund work at the universities on ALMA related projects. My impression was that this would be ~few months work for faculty or grad students on work to support ALMA science goals and generate excitement about the project (e.g., generating ALMA simulations or such); please correct me if I am wrong. Specifically, was it instead an interest in coming to the
NAASC
in Charlottesville to work here on ALMA-related projects? We have decided to start a pilot project in 2006, contingent on the eventual NRAO operations budget. We would like the ANASAC to consider how to solicit, select, and monitor such projects. Much of this should probably happen offline in the coming months. One condition on the grants would be that the ALMA Science IPT would have to have considerable input into which projects are selected.
5) ANASAC membership turnover/new members
Five current ANASAC members have terms scheduled to end Feb 2006 (so maybe this can be deferred until the Jan ANASAC meeting?).
6) Postdoctoral Positions
We'd like to draw attention to four new postdoctoral positions in the construction project, one in NA, two in EU, and two in Santiago. See ALMA Biweekly Calendar of
October 10
There is also a tenure-track position
advertised
at NRAO.
---