ALMA North American Science Advisory Committee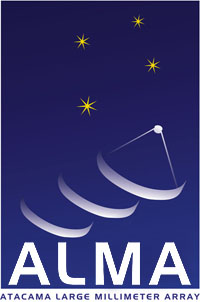 ; ALMA North American Science Advisory Committee Telecon Telecon meeting June 18, 2010
Information for those calling in.
* Call date:
2010-06-18 01:00 pm EDT
or 17:00 UT (Friday)
NOTE Time shift to accommodate one-time difficulties
* Duration: 1 hr
* USA Number: 1-866-675-5385
* Outside USA Number: +1 517 444 6916
* Passcode: 8445333#
* Leaders: A. Blain, C. Lonsdale
---
*
Attendees:
Topics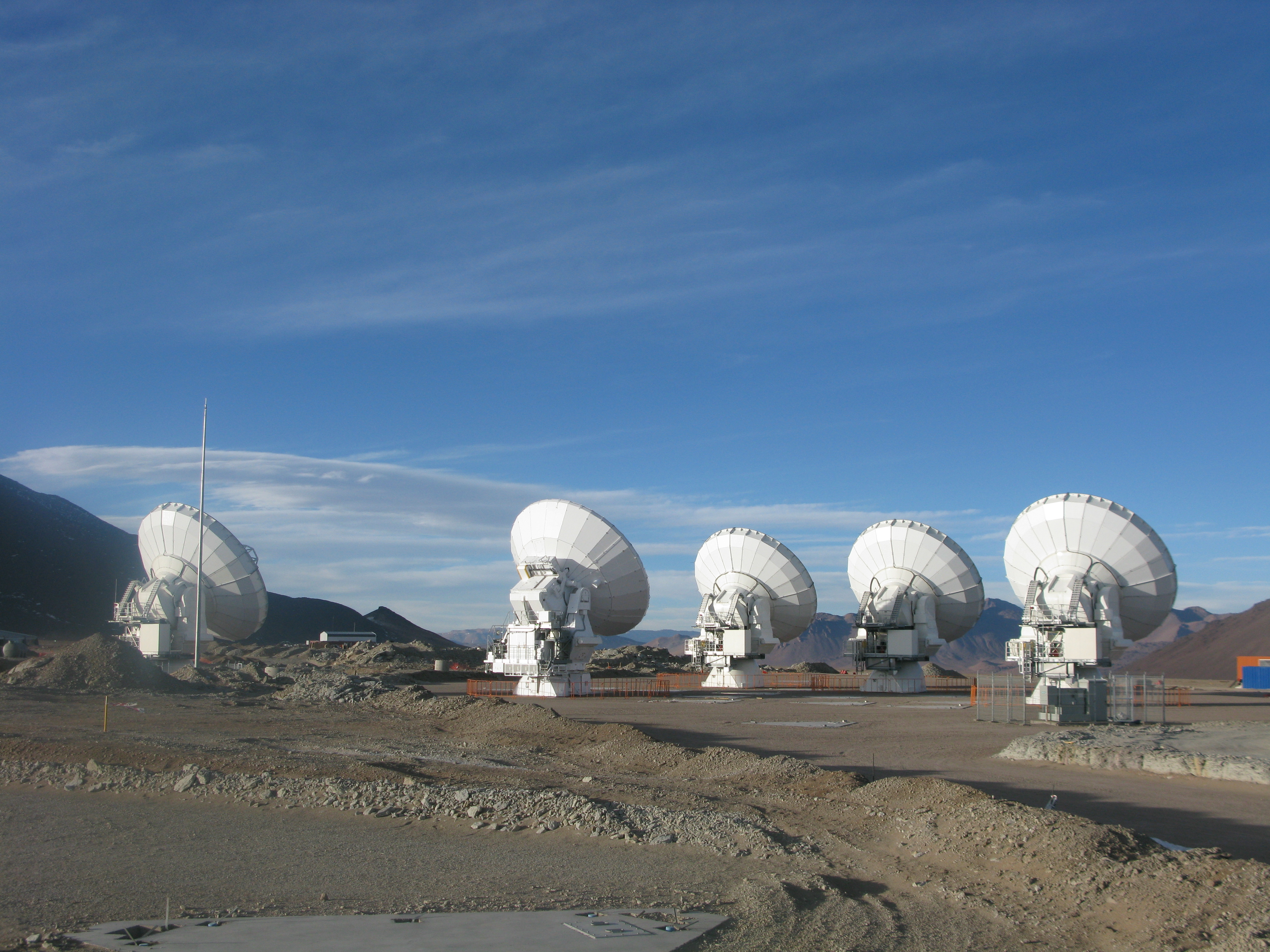 Five ALMA antennas in operation at the AOS, seen in this photo taken by Nick Whyborn on 3 June.
Discussion Items
Prototype available; Status of ALMA Construction
Status of NAASC Proposal
Status of NAASC hires, new postdoctoral positions.
15-17 Jan 2011 Workshop ALMA: Extending the Limits of Astrophysical Spectroscopy to be held in Victoria

Please fill in the

Poll. Thus far, 14-15 Sep look best for most. Next ANASAC face-to-face to be scheduled before the Operations Readiness Review on October 13-14. Our materials are due Sept 28. This next ANASAC meeting MUST be for two days - it is a critical meeting as we head into the first observing season. Poll
do we need to invite any new members before the f2f? * Douglas Scott member-in-waiting from Canada.
No Board response yet from ASAC meeting.
Preparations continue for the NSF proposal review, occurring mid July in Chile. Our materials are due by June 20.
Will ANASAC review the NAASC website and make comments for improvements - the NSF review committee will be investigating it now
We submitted a list of ~35 potential proposal reviewers for the first call by May 30.
Integrated tests from proposal submission through SB submission, including Helpdesk and mock panel review, occurred during May/June. Second set of end-to-end testing in Aug/Sept: CfP to archive
There is a possibility for NA astronomers outside the NAASC to participate in CSV in Chile. We would like to publicize this. Ram Rao, Tom Wilson and Andrew Baker have participated so far.
Upcoming/Recent Items
Preparing for ALMA Special Session, organized by the North American ALMA Science Center

Presentations at 216th American Astronomical Society Meeting Miami, Florida Monday 24 May, 6 - 8 p.m. EDT

CASCA Meeting
Synthesis Imaging School, June 8-15, Socorro.
Observing with ALMA, 217th AAS meeting, Seattle, Jan 2011.
Events of Interest
(see also Al's
ALMA Monthly/Biweekly Calendar
)
2010

Day

Date

Time

Event

location

details

Jun 8 - 15

12th Synthesis Imaging Workshop

Socorro, NM

Jul 13-18

Chile

Aug

ALMA System Review III

TBD

Sep 13-14

ANASAC f2f

Oct 7-8

CSV Status Update

Chile

Oct 11-12

Chile

Oct 13-14

ASAC f2f

Santiago

Oct 25-28

Annual ALMA External Review

Chile

Nov 10

Observatory Readiness Review

Chile

Nov 16-18

ALMA Board Meeting

Chile

Nov 22

Date for decision on ES

Chile
Upcoming Meetings
WORKSHOP: SCIENCE WITH ALMA BAND 5 (163 - 211 GHz)
, Osservatorio Astronomico di Roma, May 24 - 25, 2010
Scientific Opportunities for New Insstrumentation
SOFIA Asilomar 2010 Workshop, June 6-8 Asilomar
Synthesis Imaging School
, June 8-15, Socorro.
Molecules in Galaxies
26-30 July 2010, Oxford UK
Stormy Cosmos: The Evolving Interstellar Medium: Recent Progress from Space IR/Submm
1 - 4 November 2010 Pasadena, CA Hosted by the NASA Herschel Science Center, Spitzer Science Center
The Impact of Herschel Surveys on ALMA Early Science
Garching, November 17-19, 2010
15-17 Jan 2011 Workshop
ALMA: Extending the Limits of Astrophysical Spectroscopy in Victoria
The Molecular Universe
May 30 - June 3, 2011 Toledo, Spain --
AlWootten
- 2010-06-17