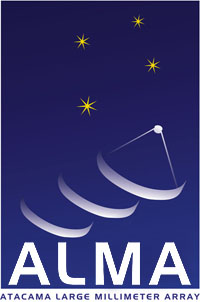 previous meeting
next meeting
*
2009-2-18 14:30 UT
* Note: C. Wilson points out line noise may be muted by pressing *6 which works thru the call center.
* Duration: 1 hr
* USA Toll Free Number: 877-874-1919
* Toll Number: +1-203-320-9891
* Passcode: 185064
* Leader: Al Wootten
*
Attendees:
Topics
1 Old Business The enhanced
Agenda
from last meeting is available. Science IPT
notes
from last month's telecon are attached to the bottom of the agenda.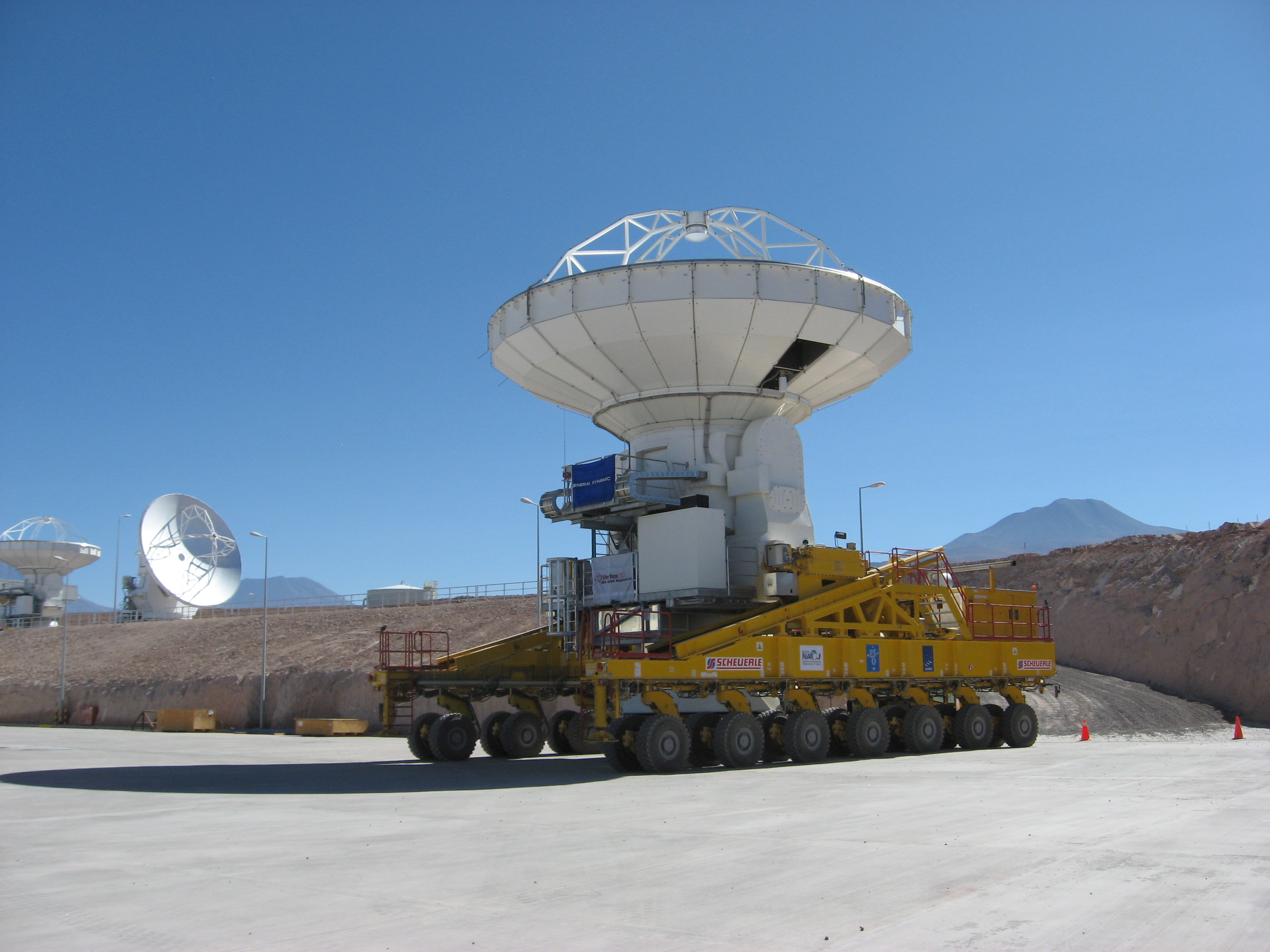 Vertex Antenna No 1 arriving at the OSF TB after conditional acceptance. See
other images and animations
. See
other images
and
transporters
.
New Business--Project news/updates. 16Feb Schedule View (Hills, Peck)
Commissioning Scientists continue to agglomerate in Chile. Denis Barkats is here and Tom Wilson has also arrived for one-year stint. The first of the Operations Astronomers and System Astronomers have also taken up their posts. We still ahve sevearl vacant posts and a new round of adverts is going out this week. PLEASE HELP US TO FIND SUITABLE PEOPLE.
ALMA Status Report R. Hills or A. Wootten. See Newsletter links below.

System: Astronomical validation of an ALMA system was achieved with detection of the moon at 100, 240 and 310 GHz on 2009 Jan 22! Attempts at 675 GHz were unsuccessful--antenna panel setting and weather were non-optimal for this frequency.
Site: There has been good progress on completion of the foundations for the ACA. We remain concerned about whether sufficient antenna stations with power and fibres can be made available in time for Early Science.
Antennas: Vertex No 1 has completed acceptance tests and is second through the ALMA gate.
ASAC Matters.

Face-to-face meeting was in Chile 28-29 Jan. Blain to deliver March report to Board.
Panel to prepare ALMA Development Proposal has had several telecons, draft report written (see link).

Astronomer Outreach:

New

JAO ALMA Webpages. ESO Newsletter No 16 NRAO eNews ALMA News. NAOJ News. NRAO ALMA Calendar
Directories
Science IPT Group Activity Reports
Please include your Group Activity Report here (How to Enter Your Report), or email it to AlWootten
Project Scientists
Science IPT
Next meeting is on Mar 18th (14:30 UT). Apr 15th for the following month.
Commissioning and Science Verification
A detailed study of the thermal and RF properties of various designs of calibration load has been released. It is rather large Load_models.pdf. A discussion occurred in the Calibration Group last month.
Presentation was made of ALMA plans to the US National Radio Science Meeting, followed by a visit to the NAASC and discussions.
Lars-Äke Nyman -- eSSR
Science Corner:
White Papers on science for the AS2010 Decadal Review were due on the weekend past. Some NRAO coauthored contributions, some involving ALMA, may be found
here
Presentations at the
UsRm
National Radio Science meeting:
Calendar
Events of Interest
(see also Al's
ALMA Biweekly Calendar
)
| | | | | | |
| --- | --- | --- | --- | --- | --- |
| 2008 | | | | | |
| Day | Date | Time | Event | location | details |
| | Feb 18 | | Sci IPT telecon | Telecon | |
| | Mar 11-13 | | ALMA Board meeting | OSF | |
| | Mar 18 | | Sci IPT telecon | Telecon | |
Upcoming Meetings
ALMA and ELTs: A Deeper, Finer View of the Universe
Mar 24-27, Garching, Germany.
20th International Symposium on Space Terahertz Technology
, 20-22 April, Charlottesville, Virginia
Millimeter and Submillimeter Astronomy at High Angular Resolution
June 8-12, Taipei, Taiwan. Mass Assembly and Star Formation History of Galaxies Sep 21-24, Charlottesville, Virginia --
AlWootten
- 2009-02-17