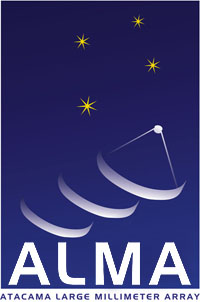 ; ALMA North American Science Advisory Committee Telecon Telecon meeting April 17, 2009
Information for those calling in.
* Call date: 2009-04-17 02:00 pm EST or 19:00 UT (Friday)
* Duration: 8 hr
* USA Number: 1-866-675-5385
* Outside USA Number: +1 517 444 6916
* Passcode: 8445333#
* Leaders: A. Weinberger, C. Lonsdale
---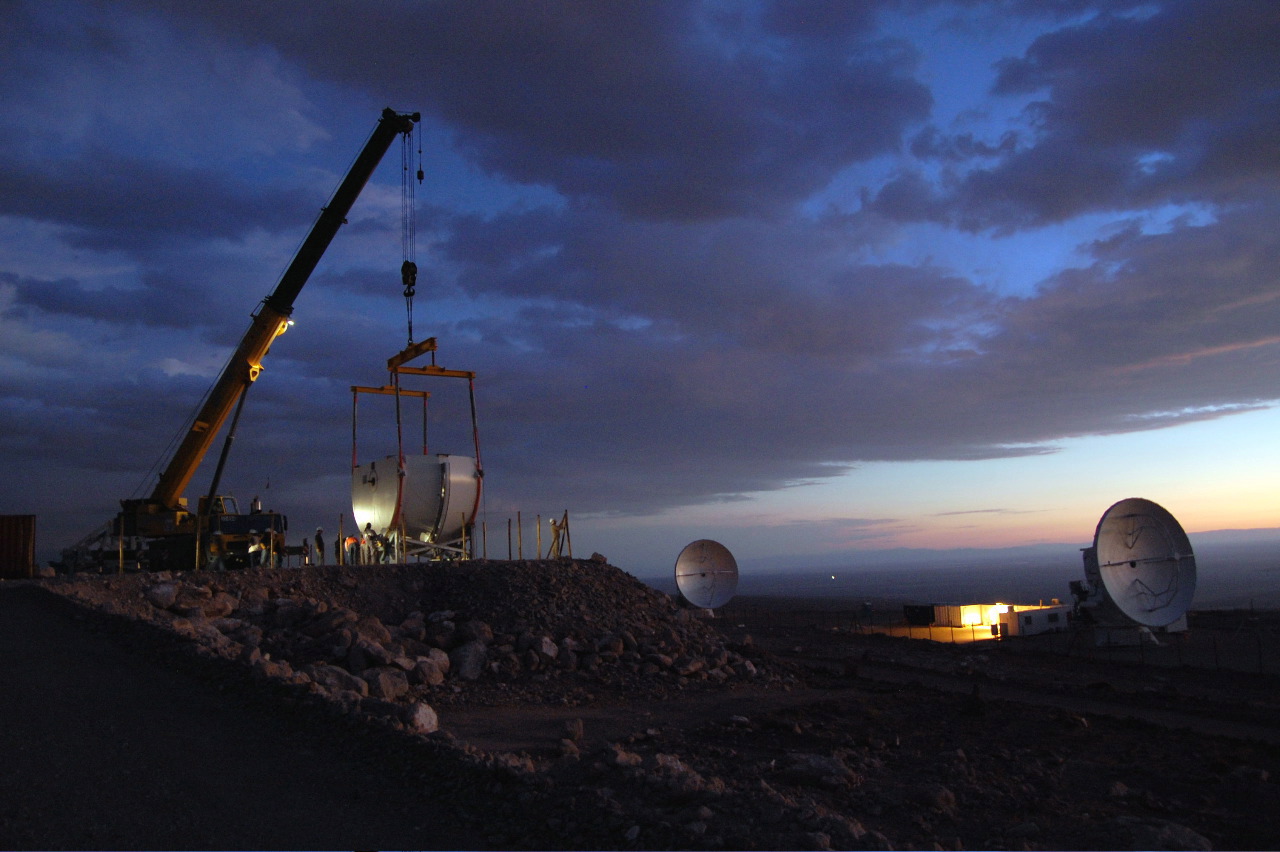 Major elements of the first of the ALMA antennas from the AEM consortium have arrived at the contractor's site at the ALMA Operations Support Facility (OSF). AEM is a European consortium consisting of Thales-Alenia Space, European Industrial Engineering and MT Mechatronics producing antennas under a contract with ESO. To the right are two antennas from Mitsubishi Electric Co awaiting further testing. © ALMA (ESO/NAOJ/NRAO)
See
other images
.
Attendance
ANASAC Members (
Attendees in RED
):
Andrew Baker (Rutgers) (2011)
John Bally (U. Colorado) (2009)
Andrew Blain (Caltech) (2009) (ASAC Vice Chair, NA)
Mike Fall (Space Telescope Science Institute) (2010)
Tim Heckman (Johns Hopkins) (2010)
Shardha Jogee (U. Texas) (2010)
Kelsey Johnson (U. Virginia) (2009)
Doug Johnstone (HIA/DAO, Victoria) (2008)
J. Xavier Prochaska (Lick Observatory) (2010)
Hsien Shang (ASIAA) (2011)
Gordon Stacey (Cornell) (2009)
Alycia Weinberger (DTM) (2009) (Chair)
Jonathan Williams (U. Hawaii) (2008) (LoA)
Mel Wright (UC Berkeley) (2008)
(
Bold
= Member of ASAC) NRAO:
J. Hibbard
A. Wootten
C. Carilli
C. Brogan
A. Russell
F. Lo
A. Evans
C. Lonsdale
J. Stoke
Other Attendees
Agenda
1. Fourth Workshop - Advertising, etc. 2. Any new ASAC charges? PRC? Do they need input? See
Mar09 Report
3. We have charge to consider challenge inexperienced users will face. Ideas on how we should do this? Did anyone download CASA or try ALMA SIMOS? Could they find it easily? 4. ALMA data processing computational resources -- what do we need to know?
ALMA Ops Plan Version D
5. Designation of new members. Is Mel Wright still on? He thinks his term expired but he's still on anasaconly mailing list. Ask everyone for ideas for new members. 6. Anything about Decadal survey vis a vis ALMA? See
RfI Submission
7. New
NAASC
hires and postdocs 8. Suggestion that a joint ALMA/ST/JWST high z workshop be proposed (internal to
STScI
) for the next
STScI
spring workshop - A. Koekemoer 9. NRAO Observatory Support Operations initiative: effort to integrate some functions better across the observatory 10. choice of helpdesk system for
NAASC
(and OSO) 11. requirements for ALMA science archive
*Supplemental Material


ANASAC Charges
* Standing Charge. The ANASAC has a standing charge to review the latest ASAC charges, and provide input to the ASAC members. We ask that the ANASAC pay particular to attention to the charge in which the JAO is asking the ASAC to take a prominent role in defining the scientific priorities for the ALMA development plan. Please discuss and recommend how the ANASAC can facilitate a mechanism to solicit the inputs and interests of the North American community and make sure the ASAC deliberations encompass the needs of the NA community.
--
AlWootten
- 2009-04-17