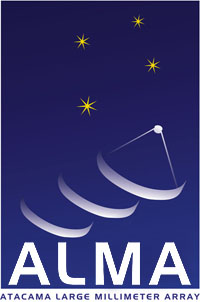 previous meeting
next meeting
Duration: 1 hr
USA Toll Free Number: 877-874-1919
Toll Number: +1-203-320-9891
Passcode: 185064
Leader: Al Wootten
Topics
DUSTY04
collection of papers relevant to ALMA.
New Business--Project news/updates (Wootten, Wilson, Kawabe)

Impacts of 2...7 antenna designs on the Science IPT? >~ 1 FTE software, algorithms; ~2 FTE CSV phase
Impacts of 2...7 antenna designs on ALMA Science. Draft Science Impacts Document for comment.

JAO Project Scientist Turno now in effect, Wootten in place.
Schedule
Directories
Science IPT Group Activity Reports
Please include your Group Activity Report here (How to Enter Your Report), or email it to AlWootten
Science IPT -
RFMembrane Science Requirements are being developed; no change from prototypes envisioned.
Astronomer Outreach: NRAO Newsletter ESO Newsletter. NRAO ALMA Calendar
Group Activities (all)
Next meeting is on Nov 16th (14:30 UT)
Emerson/Laing/Vila-Vilaro -- Instrument Scientists
System Requirements Review followup
Conway, Holdaway -- Configuration Group
Robert Lucas -- SSR
Release R3 software integration in progress (2 weeks in Garching and 2 weeks in Socorro, with developers travelling there)
Subsystems leads meetings in Charlottesville in November
SSR meeting during October (2005-10-12)
Face to Face Meeting in Charlottesville next month (2005-11-20/21)
Michiel Hogerheijde -- DRSP
There still are two new DRSP projects under consideration: one is being revised and a second one is being reviewed. New projects are welcome at any time! Bally and Williams will work on one centering on proplyds.
AIVSVC face-to-face meeting, perhaps in January
Mark Holdaway/Steve Myers -- Imaging
One Board Change Proposal (BCP) which was adopted would cut 'Site Characterization', specifically salaries and travel. Consultation with R. Simon suggests that truck maintenance and other items may be included.
Instrument report from Angel: ESO side:

12 GHz Interferometer, is still out of service due to a faulty DRO. I sugest we shut the 12 GHz interferometer down and we keep the working DRO left (on the west channel) as spare for the NRAO interferometer.
183 GHz radiometers. Eventually, the west radiometer must still be working and logging data. Every daily data file uses about 1.8 MBytes (compressed), so from the last backup in mid-August until now we might have accumulated about 160 MBytes of data, the space in the hard disk must be larger than this for a longer unattended operation. The East 183 GHz radiometer is not working because of a faulty V2F in one of the three channels.
Probably the 1 Hz resolution anemometer and the small Davis weather stations are still logging data.
Weather station data: The data logger has memory enough to store only about 45 days of data. Therefore, we have been loosing data already to the circular memory of the data logger.

NRAO side:

225 GHz tipper. Based in the inspection of the data files we received in the last data backup, I see the last file didn;t have sensible data as an indication something was wrong with the tipper. I hope Lars-Ake did something (like recycling the power to the tipper and/or data logging computer) as to get a chance to restart the system to a healthy condition. Otherwise there is good chance we are not logging 225 GHz opacity data.
I hope the 12 GHz inteferometer is still working, we have not receive a data backup from this instrument.
GPS Receiver/Lightning Detector/CR4 hygrometer are robust units and the computers used for the data logging should have enough disk space to log data for a long time.
Science Corner:
Calendar
Official JAO Calendar
New!!
ALMA Events of Interest
(see also Al's
ALMA Biweekly Calendar
)
| | | | | | |
| --- | --- | --- | --- | --- | --- |
| 2005 | | | | | |
| Day | Date | Time | Event | location | details |
| Tues-Weds | Nov 1-2 | 1500UT | ALMA Board Meeting | Chile | |
| Tues-Weds | Nov 8-9 | All Day | ACA 12m pre-production Review | Osaka | |
| Thu-Fri | Nov 10-11 | All Day | ACA System Review | Tokyo | |
| Mon-Tues | Nov 21-22 | All Day | | Charlottesville | |
| Thurs | Dec 8 | 1500UT | ALMA Board telecon | Telephone | |
| TBD | week of 20 March | all day | ALMA Board Meeting | Japan | TBD |
| TBD | June 2006 | all day | ALMA Board Meeting | Santiago | TBD |
| TBD | November 2006 | all day | ALMA Board Meeting | Madrid | TBD |
Upcoming Meetings
Protostars and Planets V 24 - 28 October 2005 Hilton Waikoloa Village, The Big Island, Hawaii
Mm/submm Techniques and Science session, at the
URSI General Assembly
2005 October 23-29, New Delhi, India
"IR Diagnostics of Galaxy Evolution"
. 14-16 November 2005, Pasadena, CA
Latin American IAU Regional Meeting
10-16 December, Pucon, Chile
URSI
Commission J
Meeting 4-6 January 2005, Boulder
From ZMachines to ALMA
13-14 January, Charlottesville, VA 50th anniversary of the founding of NRAO October 15-19, 2006; Charlottesville, Virginia ALMA November 13-16; Madrid, Spain See also
NAASC listing
--
AlWootten
- 21 Oct 2005