ALMA North American Science Advisory Committee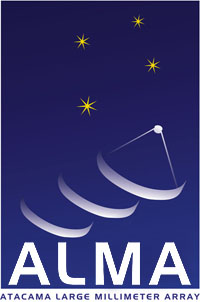 ; ALMA North American Science Advisory Committee Telecon meeting Dec 15, 2011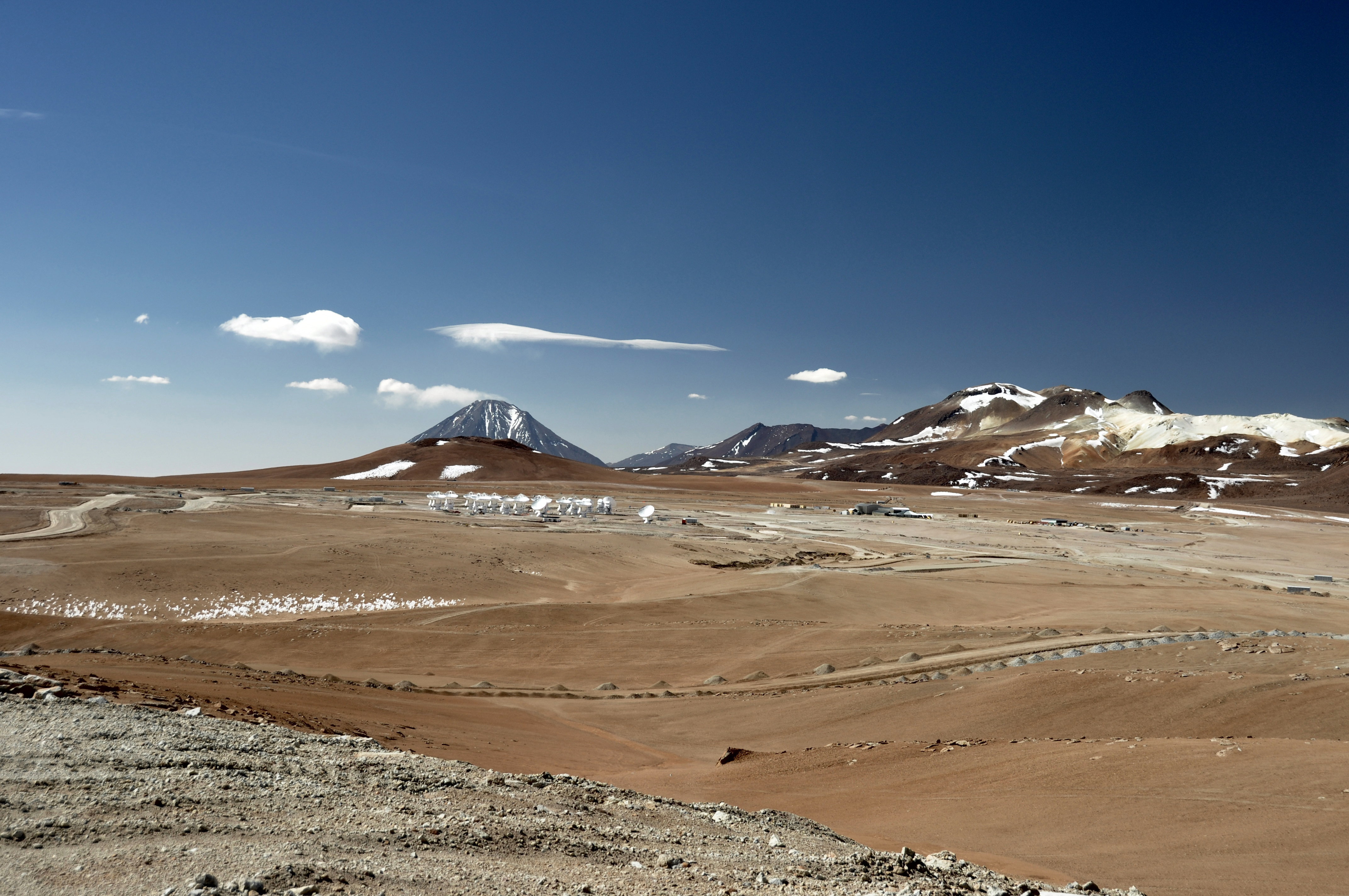 Twenty-five antennas are shown in place at the AOS mid-November). Photo J. Stoke c NRAO
Call date: 2011-12-15 02:00 pm EST or 19:00 UT (Thursday)
Duration: 1 hr
* USA Number: 1-888-989-3306

Outside USA Number: +1 517 968 4643

Passcode: 2935920#

Leaders: R. Osten, A. Wootten, C. Lonsdale
---
Topics
Old Business The enhanced Agenda from last meeting is available. Minutes from that meeting are not available.
Special thanks to Darrel Emerson, who has pioneered innovations in millimeter astronomy of many sorts during his time at NRAO, and who retires at the end of the month.
Warm welcome to Gary Parks and Michael Thorburn, the new ALMA project manager and head of Engineering respectively.
Thanks to members Baker, Johnstone, and Shang, who are rotating off of the committee with this meeting.
New Business under Discussion.
Discussion Items
Report on ALMA progress at Chile (Wootten)

Construction -
Operations

Early Science Progress

Proposal Numbers: Of the 112 highest priority projects whose observations have begun on ALMA, 38 were from the North American partners: the United States (35), Canada (3) and Taiwan. These were ranked most highly of the 280 proposals originating from the North American partners. Hence, the North American oversubscription rate for Cycle 0 program was 7.4:1. A total of 236 N. A. scientists are collaborators on the 112 proposals given the Highest Priority for scheduling. These include 221 U.S. investigators at 55 different institutions. In North America, 935 astronomers registered at the ALMA portal. Worldwide, there were 2836 astronomers registered with ALMA and of those registered, nearly 90% were listed on one of the 919 submitted proposals.
ALMA_Cycle_0_PI_data.pdf: Responses to PI Questionnaire
Student support: 17 applications were received, of which we were able to support 13 recommended by the external review committee.

Current Status
Cycle 1 Lookahead

Integrated Test 5 currently under way.
Call, Deadline expected boreal spring 2012.
Observations expected after completion of Cycle 0.

NAASC during Early Science

All PIs have been notified of the status of their projects.
ALMA Development

The Call for ALMA Development Studies was issued 21 Nov.
ALMA Development Steering Committee (ADSC) (ALMA Deputy Director L. Ball, W. Wild, M. McKinnon, S. Iguchi, R. Hills), formed Oct 2011. ALMA Board has endorsed some projects.

ANASAC Report awaits response to the ASAC report for complete response from the NAASC.

ASAC activities

Recent Agenda, 14 December.
AEDM_2011-099-O_ASAC_Report_WW.pdf: ASAC Report October 2011
A response from the JAO to the ASAC recommendations will be prepared and made available to the Board by the December 22nd telecon.

Astronomer Outreach:

NAASC ALMA-related workshop(s) in 2011 (+)

Meeting preregistration: Outflows, Winds and Jets: from Young Stars to Supermassive Black Holes
Committees (SOC) NAASC: Lonsdale, Lacy, Brogan, Kimball; ANASAC: Neufeld, Padgett, Scott, Williams, Wilner; Taiwan: Hsien, Ho; GBT, EVLA, VLBA: Lockman, Chandler
Mar 3-6, 2012, Charlottesville

Dates of next telecons

20 Apr 2012
16 Mar 2012
14 Feb 2012
20 Jan 2012

Any Other Business
Astronomer Outreach: JAO ALMA Webpages; ALMA Newsletters; ARC-maintained wiki of ALMA science meetings and training events; NRAO eNews; NAOJ News.
Science Corner
Transition disk chemistry and future prospects with ALMA
L. Ilsedore Cleeves, Edwin A. Bergin, Thomas J. Bethell, Nuria Calvet, Jeffrey K. J. Fogel, Juergen Sauter, Sebastian Wolf New
ALMA Memos
592 The Power Spectrum of Atmospheric Path Fluctuations at the ALMA Site from Water Vapour Radiometer Observations R. Bolton, B. Nikolic, J. Richer 09/14/2011 591 Calibration Errors and Artifacts from Imperfect van Vleck Correction D. Emerson 04/28/2011
Events of Interest
| | | | | | |
| --- | --- | --- | --- | --- | --- |
| 2012 | | | | | |
| 11 Jan | 2012 | | Special Session | Austin | |
| 13 Jan | 2012 | | NRAO CDE | Berkeley | |
| 22-23 Feb | 2012 | | ASAC f2f | | |
| 3-6 Mar | 2012 | | Science Workshop | | |
Upcoming, very recent, or ongoing Meetings
Workshop on Astrochemistry: An Interstellar Heritage for Solar System Materials?
Mon, December 5, 2011 – Fri, December 9, 2011 Leiden
USNC-URSI
4-7 January, 2011, Boulder, Colorado
219th AAS Meeting
9-12 January, Austin, Texas
Cosmic Masers: From OH to Ho, IAU Symposium 287
January 29 - February 3 2012, Stellenbosch, South Africa
Outflows, Winds and Jets: from Young Stars to Supermassive Black Holes
2012 Sat, March 3, 2012 – Tue, March 6, 2012 Charlottesville, Va Pan-Executive ALMA "First results" workshop in Chile: 3-5 Oct 2012 likely. Working group: L. Testi, A. Wootten, M. Saito. --
AlWootten
- 2011-11-14