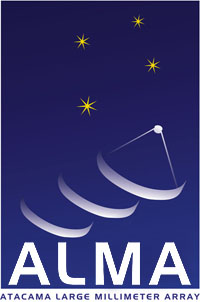 previous meeting
next meeting
*
2009-4-15 14:30 UT
* Note: C. Wilson points out line noise may be muted by pressing *6 which works thru the call center.
* Duration: 1 hr
* USA Toll Free Number: 877-874-1919
* Toll Number: +1-203-320-9891
* Passcode: 185064
* Leader: Al Wootten
*
Attendees:
Topics
1 Old Business The enhanced
Agenda
from last meeting is available. Science IPT
notes
from last month's telecon are attached to the bottom of the agenda.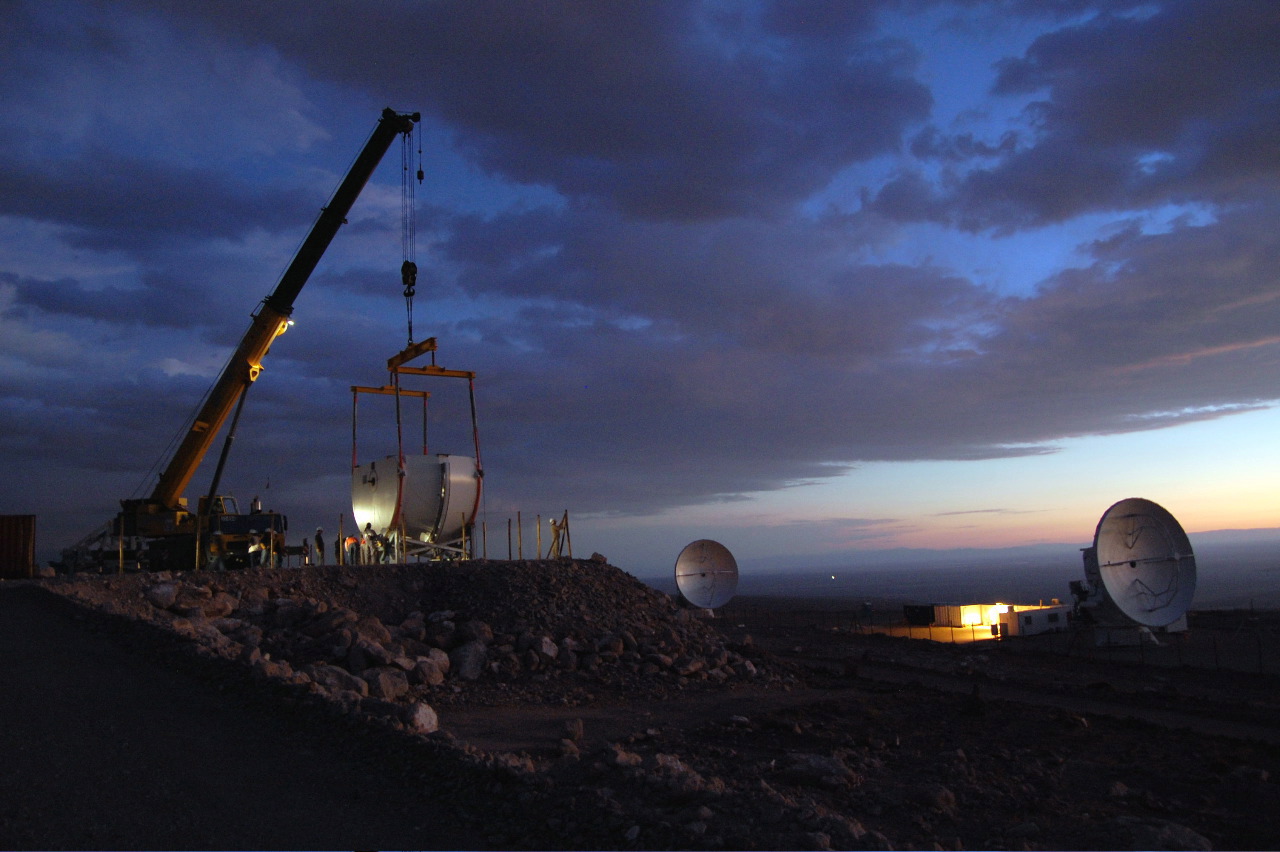 Major elements of the first of the ALMA antennas from the AEM consortium have arrived at the contractor's site at the ALMA Operations Support Facility (OSF). AEM is a European consortium consisting of Thales-Alenia Space, European Industrial Engineering and MT Mechatronics producing antennas under a contract with ESO. To the right are two antennas from Mitsubishi Electric Co awaiting further testing. © ALMA (ESO/NAOJ/NRAO) See
other images and animations
. See
other images
and
Some_recent_pictures.pdf
some recent pictures.
New Business--Project news/updates.(Hills, Peck)
Permanent Power
Review of Commissioning Plans
IPF SCIE and key deliverables.
Commissioning Scientists. We still have several vacant posts. Adverts are out. PLEASE HELP US TO FIND SUITABLE PEOPLE.
ALMA Status Report R. Hills or A. Wootten. See Newsletter links below.

System: Technical validation of an ALMA interferometer was achieved with fringes at 104 GHz on the holography tower.
Site: There has been good progress on completion of the foundations for the ACA. We remain concerned about whether sufficient antenna stations with power and fibres can be made available in time for Early Science.
Antennas: Elements of the first AEM antenna have arrived at the OSF. The first Front End from the EU FEIC has arrived also, as have the first WVRs. Vertex No 2 will undergo completed acceptance shortly.
ASAC Matters. Next f2f meeting in Garching in October.

Astronomer Outreach:

New

JAO ALMA Webpages. ESO Newsletter No 16 NRAO eNews ALMA News. NAOJ News. NRAO ALMA Calendar
Directories
Science IPT Group Activity Reports
Please include your Group Activity Report here (How to Enter Your Report), or email it to AlWootten
Project Scientists
Science IPT

Change Control Board items There are a couple of change requests relating to receivers that should be mentioned.
We need to do an update on the Scientific Specifications. Here Specifications Revision is a presentation Hills made to ASAC about this. We need to discuss operational efficiency.
OSF (Peck)

Next meeting is on May 20th (14:30 UT). Jun 17th for the following month.
Commissioning and Science Verification
Early operation of the weather station on holography tower No 2. Continue to verify measurements by comparison with NAOJ weather station.
ACD3, ACD4, and calibration wheel for ACD1 passed PAI and are cleared for shipment.
Bojan Nikolic/John Richer -- WVRs
One is now at the OSF and the other in Garching.
Lars-Äke Nyman -- eSSR
Radford has collected phase monitoring interferometer data from the characterization trailer. He also relocated the seismometer to the CBI trailer, where it will be tended by Caltech geologists.
OSF Weather Station link.
APEX Weather Station link.
Over the next several months, we are preparing for Splatalogue v.2.0. In preparation for this release, we are investigating the following:
Our first step is to do a feasibility study to see how difficult it will be to provide the advanced search interface and query language. This is the cornerstone for personalization, publishing, and data integration.
Next, is to explore the options for data versioning. We need to make sure that results can be retrieved at a given point in time, without causing performance or scalability problems. This will allow researchers the ability to recall older versions of the database that can be compared with new fits and laboratory data contained in newer versions of the database.
Finally, is to start developing a proof of concept integrating the advanced search and data versioning.
Science Corner:
White Papers on science-driven instrumental development for the AS2010 Decadal Review were due on the weekend past. Some NRAO coauthored contributions, some involving ALMA, may be found
here
Calendar
Events of Interest
(see also Al's
ALMA Biweekly Calendar
)
| | | | | | |
| --- | --- | --- | --- | --- | --- |
| 2008 | | | | | |
| Day | Date | Time | Event | location | details |
| | Apr 16-17 | | NA FEIC Review | | |
| | May 20 | | Sci IPT | telecon | |
| | Jun 1-2 | | | SCO | |
| | Jun 18-19 | | Sci Requirements meeting? | SCO | |
Upcoming Meetings
ALMA and ELTs: A Deeper, Finer View of the Universe
Mar 24-27, Garching, Germany.
20th International Symposium on Space Terahertz Technology
, 20-22 April, Charlottesville, Virginia
Millimeter and Submillimeter Astronomy at High Angular Resolution
June 8-12, Taipei, Taiwan.
Mass Assembly and Star Formation History of Galaxies
Sep 21-24, Charlottesville, Virginia
From circumstellar disks to planetary systems
Nov 3-6 Garching --
AlWootten
- 2009-04-14