ALMA North American Science Advisory Committee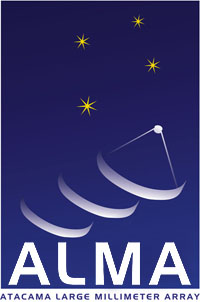 ; ALMA North American Science Advisory Committee Telecon meeting Aug 11, 2011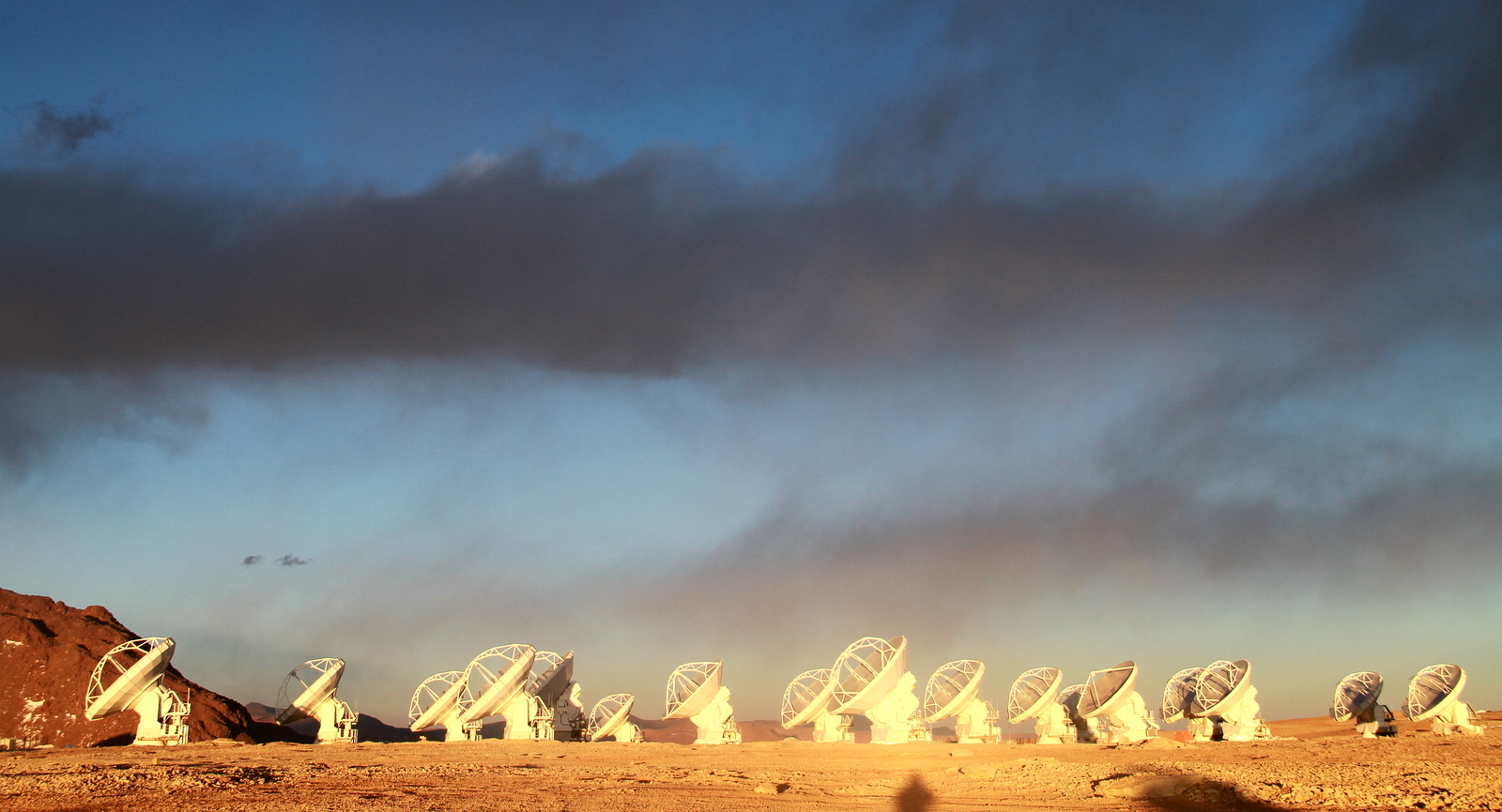 Seventeen antennas are shown in place at the AOS 7 August. Seventeen antennas operated in an array on 6/7 August. (136 baselines) including twelve North American antennas, four East Asian antennas and one European antenna! Photo by Jaime Guarda c ALMA (ESO/NAOJ/NRAO)
Call date: 2011-08-11 02:00 pm EDT or 18:00 UT (Thursday)
Duration: 1 hr
* USA Number: 1-888-989-3306

Outside USA Number: +1 517 968 4643

Passcode: 2935920#

Leaders: A. Bolatto, C. Lonsdale
---
Fall 2011 ANASAC Meeting, Charlottesville, VA
Topics
Old Business The enhanced Agenda from last meeting is available. Minutes from that telecon are available.
New Business under Discussion.
Discussion Items
Report on ALMA progress at Chile (Wootten)

Construction -
Operations

Progress toward Early Science
SV Data examination experience (feedback from committee members)
NAASC during Early Science

J. Hibbard attended f2f meeting of SciOpsIPT Aug 1-5. (Hibbard)

Proposal technical assessment complete, science assessment wrapping up. I may comment on TA & SA instructions.
Change in configuration schedule
Plans for generation of Ph2 products
JAO & EU would like ALMA meeting in Chile next year (summer or Fall 2012) specific to ALMA

ALMA Development

Shep Doeleman reports that the Major Research Instrumentation (MRI) proposal to the NSF to phase up ALMA for VLBI has been recommended by the Astronomy division for full funding.
The Call for ALMA Development Studies documents have received discussion at NSF; some revisions are under way.
European Development Studies on upgrade options for ALMA B9 and on preparations for B5 full production are reaching conclusion at the end of 2011.
A NA ALMA Software Development Workshop has been scheduled (see below).
ALMA EA development workshop meeting on September 8th in the NAOJ Mitaka campus

ANASAC Charges

Discussions have begun on a Charge: 'The ANASAC is asked to comment on the scientific advantages of resiting ALMA Band 1 in frequency from 31.3-45 GHz to e.g. 34-53 GHz. Please note scientific advantages for the locations of the upper and lower edges of the band. Note that a paper on science goals of Band 1 is available in arXiv:0910.1609.'

ASAC activities
Astronomer Outreach:

Report on Technical Assessment workshop (Wootten)
NAASC ALMA-related workshop(s) in 2011 (+)

Meeting preregistration: Outflows, Winds and Jets: from Young Stars to Supermassive Black Holes
Committees (SOC) NAASC: Lonsdale, Lacy, Brogan, Kimball; ANASAC: Neufeld, Padgett, Scott, Williams, Wilner; Taiwan: Hsien, Ho; GBT, EVLA, VLBA: Lockman, Chandler
Mar 3-6, 2012, Charlottesville

ALMA Software Development Workshop

Oct 12-14, 2011, Charlottesville

ESO-supported Planned Meetings of ALMA interest

Astrophysics in the ALMA Era: First ALMA Early Science Results from ESO Member States
Astrochemistry in the ALMA Era

Any Other Business
Astronomer Outreach: JAO ALMA Webpages; ALMA Newsletters; ARC-maintained wiki of ALMA science meetings and training events; NRAO eNews; NAOJ News.
Science Corner
Events of Interest
| | | | | | |
| --- | --- | --- | --- | --- | --- |
| 2011 | | | | | |
| Day | Date | Time | Event | location | details |
| 15-17 Aug | 2011 | | Cycle 0 Panel Meetings | Santiago | |
| 28-29 Sept | 2011 | | ANASAC Meeting | | |
| 30 Sept | 2011 | | ES Commences | JAO | |
| 5-6 Oct | 2011 | | ASAC f2f | | |
| 3-6 Mar | 2012 | | Science Workshop | | |
Upcoming, very recent, or ongoing Meetings
Star Formation through Spectroimaging at High Angular Resolution
June 20-24, 2011 Taipei
Sixth NAIC/NRAO School on Single Dish Radio Astronomy
Jul 10 - 16, 2011 Green Bank, WV
The Milky Way in the Herschel Era: towards a Galaxy-scale view of the Star Formation Life-cycle
Mon, September 19 – Fri, September 23, Rome
Formation and Development of Molecular Clouds - prospects for high resolution spectroscopy with CCAT
5-7 October 2011, Cologne, Germany
Signposts of Planets
Oct 18-20, GSFC, Maryland
Workshop on Astrochemistry: An Interstellar Heritage for Solar System Materials?
Mon, December 5, 2011 – Fri, December 9, 2011 Leiden
Cosmic Masers: From OH to Ho, IAU Symposium 287
January 29 - February 3 2012, Stellenbosch, South Africa
Outflows, Winds and Jets: from Young Stars to Supermassive Black Holes
2012 Sat, March 3, 2012 – Tue, March 6, 2012 Charlottesville, Va --
AlWootten
- 2011-07-29