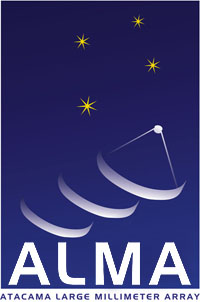 ALMA North American Science Advisory Committee Telecon Phone Meeting 2006-December-08 This page available at
https://safe.nrao.edu/wiki/bin/view/ALMA/08Dec06Agenda
.
Call date: 2006-12-08 19:00 UT (Friday)
Call time 14:00 ET or 19:00 UT
Duration: 1 hr
USA Number: 1-866-675-5385
Outside USA Number: +1 517 444 6916
Passcode: 8445333#
Leaders: Chris Carilli, Jon Williams
---
Attendance
ANASAC Members (
Attendees in RED
):
Andrew Baker (Rutgers) (2008)

John Bally (U. Col.) (2008)
Andrew Blain (Caltech) (2007)
Todd Clancy (SSI) (2009)
Xiaohui Fan (U. Az.) (2007)
Terry Herter (Cornell) (2009)
Paul Ho (CfA, Harvard) (2008)

Kelsey Johnson (UVa) (2009)

Doug Johnstone (HIA/DAO, Victoria) (2007)
Lee Mundy (U. Md) (2007)
Jaqueline van Gorkom (Columbia) (2007)

Alycia Weinberger (DTM) (2009)

Jonathan Williams (U. Hawaii) (2008)
Christine Wilson (McMaster U.) (2007)
Mel Wright (UC Berkeley) (2008)
(
Bold
= Member of ASAC) NRAO:
J. Hibbard

A. Wootten

Carilli

Brogan
Agenda
1) Old Business (Carilli)
Agenda
and
Minutes
of 28 April 2006 meeting. Approved
Action items from last time:
ACTION: Send submitted NAASC plan to ANASAC

WHO: C. Carilli
Due: next meeting
Done: Done 12/05
ACTION: Charges: how to handle charges over the year (see agenda 4)

WHO: C. Carilli
Due: Propose procedure by Next meeting
Done:
ACTION: Future science meetings

WHO: All
Due: June 07
Done:
Wootten
Wootten is in Chile, so report given by Carilli. Constructions is going great-guns. There are over 300 people at OSF. Testing continues at ATF, and at front-end integration center. Chilean staff are visiting ATF. Director of Scientific Operations was hired, Dr. Nyman previously of APEX and SEST. He was selected from about 5 excellent candidates. Interviews were held of about 5 excellent project scientist candidates in Madrid. Selection and start should be in next few months. Generally, applications for these kinds of positions have increased, as the project approaches reality.
3) Impressions from Madrid -- Williams + any attendees
General impressions was that the meeting was very good, although somewhat broad and big. The focused science workshops at the NAASC and elsewhere will help to hone-in on the coming ALMA revolution rather than details of current results from today's interferometers. Carilli was impressed by the relatively young age distrbution. Another sign that mid to early career folks are recognizing ALMA as a potential career path, both in terms of research, and possible future employment.
4) Update on ASAC (Mundy)
Lee Mundy reported on latest Board telecon and ASAC involvement. They are formulating charges. Massimo gave project status report -- all is going along generally ok. EPO is formalizing an internationally coordinated plan, and making an ALMA video. First antenna on site 4/06. Power is an issue -- Grid power is expensive, but less than diesel. Construction is imminent on the JAO HQ at Vitacure, to be completed by 09. In interim, they are looking for some more space outside of El Golf.
5) Update on ALMA Ops, NAASC proposals (Carilli/Hibbard)
Timeline:
Submit NAASC plan to NSF Sept. Oct 31
Submit ALMA ops plan to Board November 3
ESO review mid-December
NSF review will be tied to Board review of Ops plan
Expect face-to-face in February 06.
Lots of activity on international side, preparing for ESO internal review in Jan, and responding to initial comments from board subcommittee.
6)Time allocation process update (Carilli/Williams)
summarize ANASAC recommendations
summarize Board subcommittee report
The time allocation process remains under-review. Word from ASAC is that Japan may have agreed to a single international TAC, but chile may be bounded by law to stay outside the process. The TAC issue will come up again in the spring, and will likely become charge in April time frame, for input into ASAC.
7) ALMA Workshop (Brogan)
Science org is going well, but there is a hotel room issue. Brogan has some reasonable venues so thinks it will work out. The limit is 70people. The have telecon Monday Dec 11 to discuss.
9) Next Telecon
Date of next phone meeting according to our current schedule the next one should be on: 2007-01-26 19:00 UT (Friday)
---
Supplemental Material
--
ChrisCarilli
- December 8 2006