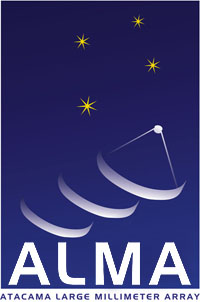 ALMA North American Science Advisory Committee Telecon Phone Meeting 2006-December-08 This page available at
https://safe.nrao.edu/wiki/bin/view/ALMA/08Dec06Agenda
.
Call date: 2006-12-08 19:00 UT (Friday)
Call time 14:00 ET or 19:00 UT
Duration: 1 hr
USA Number: 1-866-675-5385
Outside USA Number: +1 517 444 6916
Passcode: 8445333#
Leaders: Chris Carilli, Jon Williams
---
Attendance
ANASAC Members (
Attendees in RED
):
Andrew Baker (Rutgers) (2008)
John Bally (U. Col.) (2008)
Andrew Blain (Caltech) (2007)
Todd Clancy (SSI) (2009)
Xiaohui Fan (U. Az.) (2007)
Terry Herter (Cornell) (2009)
Paul Ho (CfA, Harvard) (2008)
Kelsey Johnson (UVa) (2009)
Doug Johnstone (HIA/DAO, Victoria) (2007)
Lee Mundy (U. Md) (2007)
Jaqueline van Gorkom (Columbia) (2007)
Alycia Weinberger (DTM) (2009)
Jonathan Williams (U. Hawaii) (2008)
Christine Wilson (McMaster U.) (2007)
Mel Wright (UC Berkeley) (2008)
(
Bold
= Member of ASAC) NRAO:
J. Hibbard
A. Wootten
C. Carilli
C. Brogan
Agenda
1) Old Business (Carilli)
Agenda
and
Minutes
of 28 April 2006 meeting. Approved?
Action items from last time:
ACTION: Send submitted NAASC plan to ANASAC

WHO: C. Carilli
Due: next meeting
Done: Done 12/05
Wootten
3) Impressions from Madrid -- Williams + any attendees
4) Update on ALMA Ops, NAASC proposals (Carilli/Hibbard)
Timeline:
Submit NAASC plan to NSF Sept. Oct 31
Submit ALMA ops plan to Board November 3
ESO review mid-December
NSF review will be tied to Board review of Ops plan
Expect face-to-face in February 06.
5)Time allocation process update (Carilli/Williams)
summarize ANASAC recommendations
summarize Board subcommittee report
6) ALMA Workshop (Brogan)
7) Next Telecon
Date of next phone meeting according to our current schedule the next one should be on: 2007-01-26 19:00 UT (Friday)
---
Supplemental Material
--
ChrisCarilli
- December 1 2006