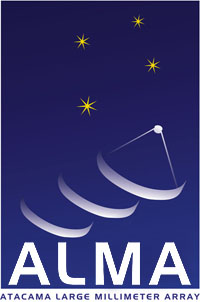 ALMA North American Science Advisory Committee Telecon Phone Meeting 2007, November 02
Call date: 2007-11-02 14:00 EDT or 18:00 UT (Friday)
Duration: 1 hr
USA Number: 1-866-675-5385
Outside USA Number: +1 517 444 6916
Passcode: 8445333#
Leaders: Andrew Baker, Chris Carilli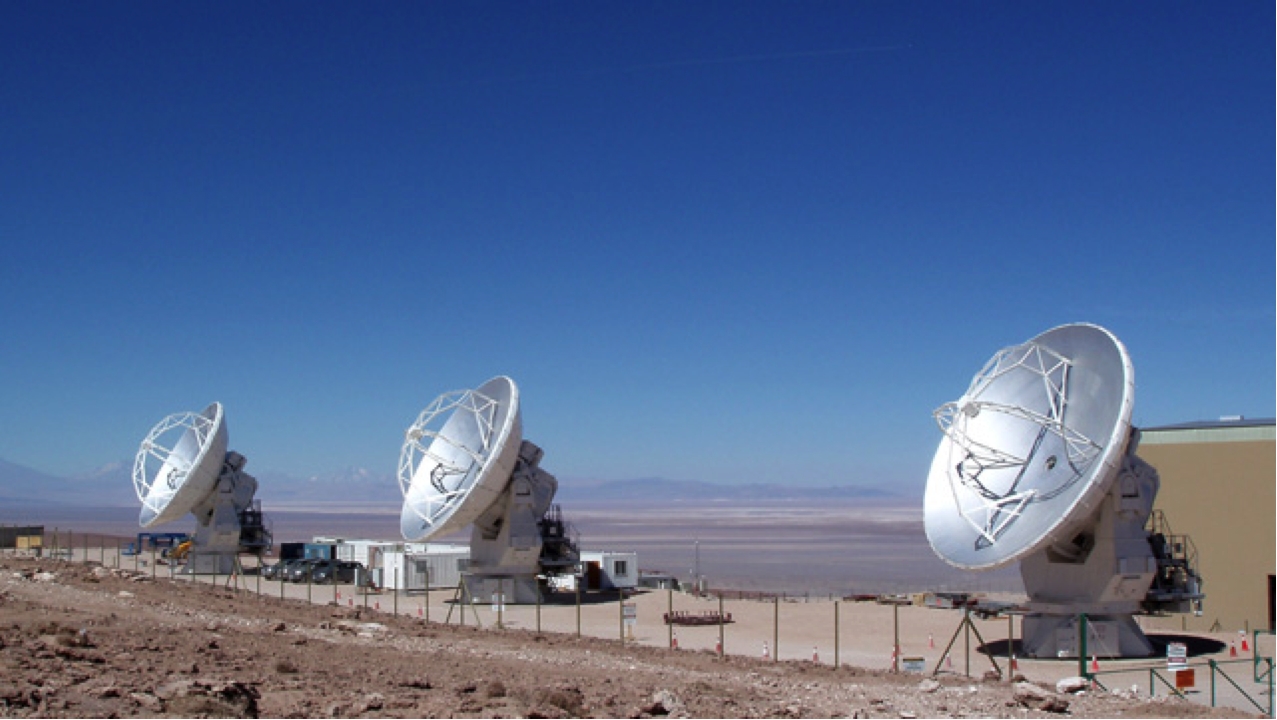 Three Melco antennas are moving under ABM control. See
other images and animations
. See
other images
.
Attendance
ANASAC Members (
Attendees in RED
):
Andrew Baker (Rutgers) (2008) [Chair]
John Bally (U. Colorado) (2008)
Andrew Blain (Caltech) (2008) (ASAC Vice Chair, NA)
Mike Fall (Space Telescope Science Institute) (2010)
Tim Heckman (Johns Hopkins) (2010)
Shardha Jogee (U. Texas) (2010)
Kelsey Johnson (U. Virginia) (2009)
Doug Johnstone (HIA/DAO, Victoria) (2008)
Gordon Stacey (Cornell) (2009)
Xavier J. Prochaska (Lick Observatory) (2010)
Jacqueline van Gorkom (Columbia) (2009)
Alycia Weinberger (DTM) (2009)
Jonathan Williams (U. Hawaii) (2008)
Mel Wright (UC Berkeley) (2008)
(
Bold
= Member of ASAC) NRAO:
J. Hibbard
A. Wootten
C. Carilli
C. Brogan
Agenda
1) Action Items (Carilli)
http://www.cv.nrao.edu/naasc/docs/anasac_f2f2007_report.txt
Main ANASAC report from August face to face meeting. Approved.
http://www.cv.nrao.edu/naasc/docs/anasac_f2f2007_charge1.txt
Charge 1 response (user grants)
http://www.cv.nrao.edu/naasc/docs/anasac_f2f2007_charge2.txt
Charge 2 response (terms of reference)
Open action items:
ACTION: Future science meetings

WHO: All
Due: Nov 2
Done:
ACTION: New members

Who: Carilli
Due: Nov 2
Done:
ACTION: CASA beta testers

Who: Baker
Due: Nov 15
Done:
2) Update on NAASC activities (Carilli)
CASA beta release user support bootcamp went well (Brogan)
CASA beta release external testers -- ANASAC members (Baker/Williams/Hibbard)
ATF tourno is in full swing (Carilli)
A number of new positions are being advertised -- please distribute (Carilli). (Also listed on front of NAASC homepage, along with links to ESO and JAO ALMA positions)
Operations plan version D has been released (to the ALMA Board only) (Hibbard). Update on Board meeting from Wootten:

"[The Board] approved it subject to corrections, in my understanding, of contradictions spelled out in the presentation. ... Massimo instructed me to distribute Version D to the ASAC asap. I think you should send it to the ANASAC today with an asterisk if you like. I will send it pronto to the ASAC in the version which went to the Board if I can find it.". I have put it at the following area, but will delete these by Monday, so grab them while you can:
ALMA Ops Plan, vers D (pdf)

Canadian MOU is in final iteration (Carilli)
3) Update on ASAC (Blain)
New Charges from Board, to be reflected upon at 1-2 February 2008 meeting at the ALMA Operations Support Facility, near San Pedro de Atacama, Chile. (Wootten)
4) Charges from face to face (Baker)
The final response from NRAO to the ANASAC report of August 2007 can be found in the attachment below.
5) ALMA Workshops (Baker/Carilli)
The science workshop for next Summer/Fall remains uncertain due to hesitation by the Planetary community. If they decide not to proceed, we need to regroup quickly. Topic discussions are welcome. NRAO will have a townhall meeting at AAS. Agenda has not been set yet. Possible charge for Jan 08: We can re-address the issue of community input into the development line, as discussed at face to face by Adrian Russell. Early relevance: end of antenna contract. Long term issue: community/science driven development plan.
6) ALMA Science IPT Science IPT concerns. (Wootten)
7) Date of next telecon (every second month)
Date of next telecon is January 18, 2008
Supplemental Material
Letter to NRAO/ALMA/EVLA Scientific Adivisory committees on CASA beta release

To the chairs of the ALMA, EVLA and NRAO Science Advisory Committees:
Jose Cernicharo <cerni@damir.iem.csic.es> (ASAC),
Jose Manuel Afonso <jafonso@oal.ul.pt> (ESAC),
Kotaro Kohno <kkohno@ioa.s.u-tokyo.ac.jp> (EASAC),
Andrew Baker <ajb@astro.umd.edu> (ANASAC),
David Helfand <djh@astro.columbia.edu> (SAGE),
Roger Brissenden <rjb@head.cfa.harvard.edu> (EVLA Advisory Committee),
Tracy Clark (NRAO Users Committee);


As detailed in the latest NRAO newsletter
(http://www.nrao.edu/news/newsletters/nraonews113.pdf), there was a beta
release of the CASA (Common Astronomy Software Applications) offline
software system in October 2007. This software has been under
development in support of the ALMA and EVLA projects, and is intended to
also be of general use for radio astronomy data post-processing. This
version has significant capabilities required by the ALMA and EVLA
projects, but is still under very active development. It will support
the import of data in a number of formats, and a reasonably full set of
processing capabilities (see the beta release notes
http://casa.nrao.edu/betarelease_notes.shtml for more information on
supported observing modes and data formats).

Since the NRAO and ALMA Regional Centers (ARCs) are not yet staffed to
support a large number of user queries, we have decided on a staged
release of user support for the Beta. Therefore, initially (through
early 2008) access to the Beta will be restricted to ALMA and EVLA
project personnel and a limited number of users drawn from our
scientific advisory committees. During this period, CASA User Support
Specialists will be trained in the use of CASA in order to provide
timely and responsive support, and in turn these specialists will train
others as needed. In 2008 we plan to gradually expand the availability
of the Beta to others in the community as our user support capabilities
ramp up.

We ask that you designate up to three (3) members of your committee (or
their designees, e.g. postdocs working in their stead) as CASA Beta
testers. These testers will be sent instructions on how to register for
the Beta and obtain user support. We expect that they will exercise the
advertised capabilities of CASA (as documented in the CASA Cookbook) and
provide feedback to the projects via the CASA helpdesk. Your
participation in the evaluation of the package and our user support will
be invaluable in helping us prepare for the larger scientific community.

Please send the names and emails of your designated testers to
casahelp@nrao.edu at your earliest convenience.

Further details on the Beta release policy and software capabilities are
available at http://casa.nrao.edu/betarelease.shtml.


- Nicole Radziwill (AD, Office of End to End Operations)
   Claire Chandler (Deputy AD for NM Operations; for EVLA user support)
   John Hibbard (North American ALMA Regional Center)
   Paola Andreani (European ALMA Regional Center)
   Ken Tatematsu (East Asian ALMA Regional Center)


--
ChrisCarilli
- 23 Oct 2007